Internet of Things' impact on business: Major overhaul ahead
Internet of Things' impact on business: Major overhaul ahead
Internet of Things isn't just driving technological transformation; it's also propelling a major business shift.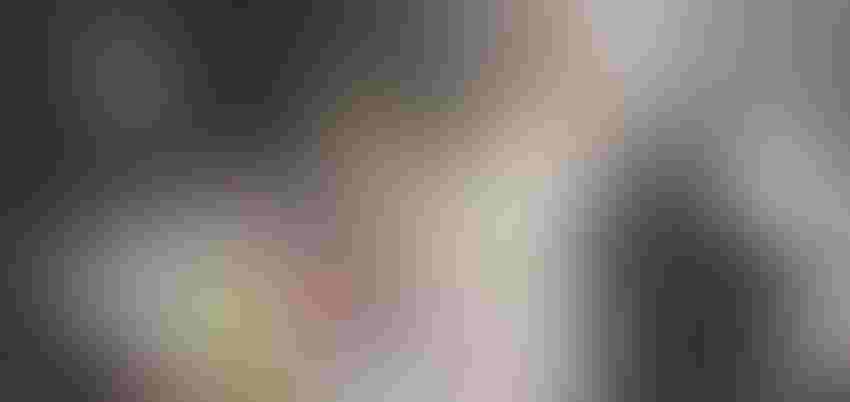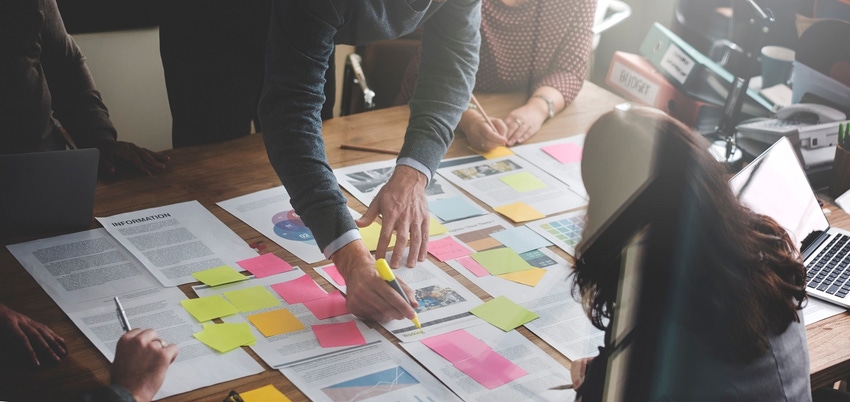 Business People Planning Strategy Analysis Office Concept
By Scott Amyx
Internet of Things (IoT) is, of course, driving technological transformation; but beyond that, it's also propelling a major business overhaul, one that will fundamentally improve the way businesses function internally and interact externally.
But IoT is just one of many recent technological innovations. Today's digital era has ushered in a host of others (artificial intelligence, virtual reality, quantum computing and blockchain, to name a few), and they're still unfolding. Add to that other transformative factors, such as globalization, changing economies, shifts in energy costs, and ever-increasing regulations. With all these dynamics in play, it can be quite a conundrum for companies to navigate their way.
So let's talk about why Internet of Things' impact on business will be so large and the questions companies need to consider in crafting a strategy around IoT. Are we sure the coming transformation is being driven by IoT rather than by something else? Is it necessary for companies to transform themselves in a major way through IoT adoption, or would a more surgical, less dramatic change suffice? Is the current state of your organization optimal for the transformation? Do you need to transform your organization before transforming the business?
To answer these questions we need to dig into how businesses are transformed and analyze the extent to which IoT is affecting businesses in the current market dynamics.
According to statistical reports from IDG, IDC and American Society for Quality, IoT is reshaping business practices in five major ways:
Increasing operational efficiency

Redefining market winners and losers

Transforming business strategies

Reinventing product cycle

Enabling real-time decision support from big data and data analytics
What the data says
The Economist's Intelligence Unit report titled "IoT Business Index 2017" (sponsored by ARM and IBM) evaluates the current usage and future potential of IoT in the global business community. The majority of executives interviewed for the study—which garnered responses from 825 senior business leaders from around the globe and which had equal representation from large companies as well as SMBs—were of the opinion that "following an IoT technology path is crucial to their long-term success," according to the report. I believe that most respondents were well aware that IoT contributes to digital transformation. In fact, many of the respondents were already benefiting from this innovation wave. For instance:
25% of the survey participants reported that the IoT transformation "sparked a new wave of innovation thanks to data that give us better insights"

22% said it had "unlocked new revenue opportunities from existing products/services"

20% said it had changed existing business models or strategies

16% said it had enabled them to push into new markets and industries

15% said it had lowered their cost base
It emphasizes the fact that many companies investing in IoT are seeing payback from it.
When asked about the Internet of Things' impact of on business in general:
21% said that it already had had a major impact

52% said that it had a limited impact on business so far

57% agree "somewhat" or "strongly" that their progress with IoT did not happen as fast as they had expected
These findings imply that even though executives believe in the potential of IoT, the progress has been slow.
When asked about the challenges in IoT:
29% of respondents suggested the high cost of required investment in IoT infrastructure is the biggest challenge

26% cited privacy and security concerns
Therefore, even though IoT is transforming businesses, the implementation obstacles are very practical.
Broad-based IoT adoption will increase as the ecosystem and foundational technologies such as security, interoperability and privacy are addressed through consortiums and alliances across manufacturers. IoT-based transformation has great potential, but it also needs to be carefully tuned to the sector- and business-specific needs to ensure business benefits are realized.
How IoT drives business transformation
Business transformation can be distilled into six basic types, some of which require special tools to execute. I believe that IoT has the potential to lead every kind of transformation.
Growth-based transformation. Growth-based transformation can be prompted by a new market entry forcing other businesses to change themselves and step up their game. Or it might happen as a result of extension in a product line due to increased efficiency of manufacturing processes. It can also be led by diversification in a product portfolio from the upgrading of professional skills and equipment.
According to statistics from Telefónica, IoT-enhanced manufacturing processes, in some cases, have become up to 82% more efficient, and customer service has improved by as much as 45%.
Reduction-based transformation. Reduction-based transformation can be achieved by product sun-setting: Companies might stop promoting certain products to focus on a specific product that is driving the lion's share of revenue. Or, organizationally, a company might decrease staff.
IoT is promoting reduction-based transformation as many companies are adopting advanced data analytics for making critical decisions regarding their policies and strategies. In addition, data analytics helps companies acquire real-time feedback about the popularity and quality of their products, which helps them make better decisions about which products to sunset.
Statistics from Telefónica suggest that IoT has helped decrease product defects at some companies by up to 49%, leading to refinement of the product catalog.
Combination-based transformation. Mergers and acquisitions bring about combination-based transformation. It helps the companies to minimize or eliminate areas outside of their professional expertise. It also aids in combining outside resources with internal resources and focus strategically on strengths. This not only transforms the individual businesses but also has an impact on market dynamics as a whole. Several new partnerships start rising out of sheer competition.
Recent IoT collaboration EdgeX Foundry might not classify as a merger but many reputable companies came together for this cause. EdgeX later merged with IoTX. Advanced Micro Devices (AMD), Bayshore Networks, Canonical, Dell, Linaro, NetFoundry, VMware, Cloud Foundry Foundation, EnOcean Alliance, Mainflux, Object Management Group, Project Haystack and ULE Alliance along with Linux Foundation are building a common open framework for IoT edge computing and a catalog for interoperable components. It will reshape the way IoT businesses work.
Separation-based transformation. Breakups between mutually exclusive entities happen all the time. These breakups fundamentally affect the businesses in every possible way.
Divestitures due to decreased presence of a company can also result in large-scale transformation. IoT transformation often leads to brand-new product categories and business models that in some cases warrant separation from the parent entity. Case in point: 3-D printing technology gave rise to a new concept called microfactories, the impact of which may be felt across other industries. For instance, say that a big carmaker began to experiment with 3-D printing and in the process, it realized that there is a market opportunity for low-volume manufacturing of open-source motor vehicle designs using multiple microfactories. Rather than operating this business model under its primary brand, the carmaker may decide to spin it out as a separate entity. 
Strategy-based change. A new corporate vision—as well as its development and implementation—can change a company's fundamental internal and external operations. Such changes are vital to effect transformation across people, process, technology, data management and risk management components. Any technology-driven transformation ultimately leads to a transformation in the corporate narrative of an organization. Corporate transformation can also start a chain reaction of other kinds of transformations.
IoT is a wind of change. It will change almost everything about business processes. Eighty percent of current practices, including strategies, revenue generation, manufacturing, quality control, customer services and product design, will be reinvented by 2020. Innovation will be the center of focus.
With the "think digital first" initiative, many companies developed a digital hub to store content and opened communication channels with customers, which not only digitally enhanced them but also built a better feedback loop between customers and businesses. The resulting analytics performed on the data collected from those initiatives provides real-time information about customer behavior, which can help in reducing the guesswork when making changes.
According to Telefónica, 30% of business decisions by 2020 will be based on real-time figures from big data.
Optimization-based transformation. Process optimization to gain strategic advantages in the market is a form of transformation. It also includes new tech adoption to increase the efficiency of daily operations or to improve current standard operating procedures.
In addition to boosting manufacturing efficiency and reducing product defects, IoT is also reinventing the product cycle. Constant customer feedback and reliable real-time data is the key to product improvement. According to Telefónica, 20% of product manufacturers will utilize real-time information from the Internet of Things as a closed-feedback loop to product development and future improvements.  
Optimization relies on multiple layers of processes, people and tools–with data, of course. For many organizations, it comes down to understanding how to maximize a certain value. Crowd management, for instance, can be optimized for car traffic, public transportation and even foot traffic after a Super Bowl game. For clean energy, how can a solar farm optimize its panel movements, maintenance, storage and distribution to yield the greatest conversion of electricity from the sun's rays? Specific questions related to specific use cases need to be examined.
Businesses need to employ IoT-based systems to enhance the quality of their products, services, customer service, feedback, operations and innovation to compete in a market growing more intelligent every day.
Sign Up for the Newsletter
The latest IoT news, insights & real-life use cases...delivered to your inbox
You May Also Like
---