Industrial IoT Vendor Altizon Debuts Four-Week Challenge
Industrial IoT Vendor Altizon Debuts Four-Week Challenge
The industrial IoT platform company Altizon wants to show new customers it can help them achieve a near-term ROI.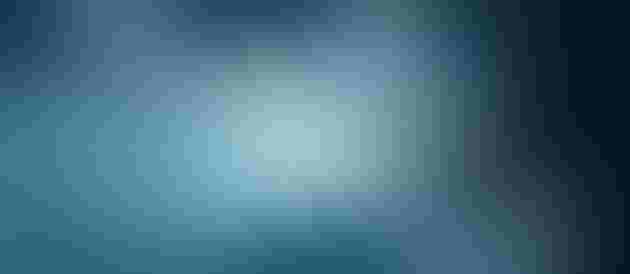 Given the right technology, the right strategy and enough time, industrial Internet of Things can drive powerful outcomes. But, in many cases, organizations deploying the technology end up with results that are less than what they hoped for. Various studies, from a 2017 Cisco survey to a 2019 Microsoft IoT Insights research, have indicated the failure rate for IoT projects is considerable. 
"People will try four or five pilots, because they don't really know where to start," said Vinay Nathan, chief executive officer of the IoT platform vendor Altizon. 
Altizon aims to break that pattern with what it calls a "4 Week Industrial IoT Challenge."
The promises of the program are specific: An approximately 15% improvement in overall equipment effectiveness. A 3% gain in process quality and a 5% reduction in overall energy and consumables in those initial weeks.
The company's executives didn't arrive at those numbers on a whim, however. They are based on their customers' experience. "We have done close to a couple of hundred industrial IoT projects over the past seven years across verticals," Nathan said. "Across the work that we have done, this is the typical [level of improvement] we have seen."  
[Industrial IoT World is the event where companies learn how to scale IIoT for integration, innovation and profit. Save $200 on your conference pass with VIP code "IOTWORLDTODAY."]
Today, the bulk of Altizon's customer base are in the following verticals: automotive, tire, consumer packaged goods, chemicals and companies managing remote industrial assets. 
Altizon will look to leverage its experience in those areas in the four-week industrial IoT challenge. "When we create the digital footprint in the four weeks, we use that same time frame to baseline KPIs," Nathan said. "Typically, productivity is something you can address very, very quickly. Quality takes some more time. With energy, there could also be things that could be done in short order."
The webpage describing the "4 Week Industrial IoT Challenge" describes the key parameters: The industrial company entering the challenge selects a manufacturing line Altizon will integrate its Datonis IoT platform within. The participant can use the metrics from the experience as a springboard to drive further improvements. 
In terms of the cost to participate, Nathan describes it as "nominal." "Companies spend anywhere from $10 to $15,000, typically, on a pilot," he said. Interested organizations can expect the cost to participate to be in that ballpark. "We don't have a checklist that we tick off," Vinay said, but the company is looking to determine if interested parties have, for instance, a digital department with executive backing and financial support. "There are two or three things that we think, from experience, matter."
In the first week after the program was announced, roughly a dozen companies expressed interest. 
The program is unique in its promise to offer tangible benefits in a compressed time frame. A number of organizations have launched programs designed to either acknowledge the contributions of innovative IoT projects, including Informa (with the IoT World Awards), IoT Breakthrough (with the IoT Breakthrough Awards) and WeKnow Media Ltd. (with the IoT Global Awards). Those initiatives tend to award the contributions of vendors. 
Not-for-profit organizations such as the Industrial Internet Consortium and the Eclipse Foundation have testbed programs designed to gauge the commercial potential of IoT projects. Such programs, however, have a broader time focus than the Altizon four-week program. "There isn't typically manufacturing-intelligence-driven objectives that get mapped out or committed to in [a four-week period]," Nathan said. The uniqueness of the program in that respect is "really what got us excited," Nathan said. "We felt that we have enough of a body of know-how to be able to operationalize something like this at scale." 
Sign Up for the Newsletter
The latest IoT news, insights & real-life use cases...delivered to your inbox
You May Also Like
---