How smart speakers help drive the consumerization of IT
How smart speakers help drive the consumerization of IT
To engage workers, enterprise technology must function like consumer tech.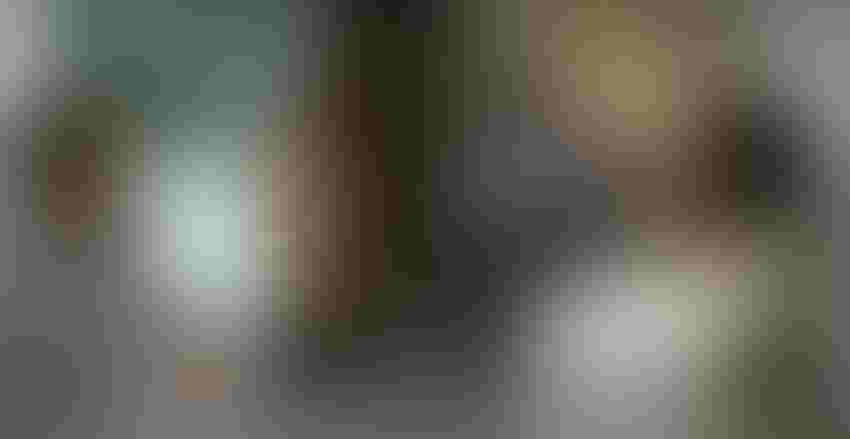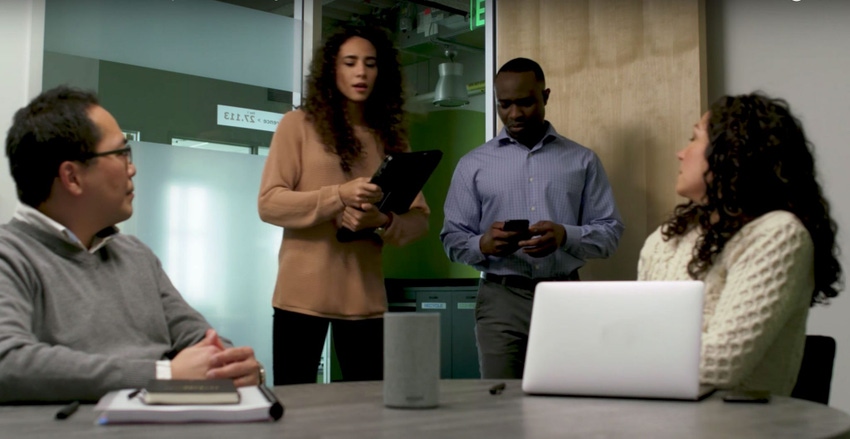 We live in an age where there is seemingly an app for everything — from finding a nearby bakery to discovering the name of a song playing at the coffee shop. And those apps are beginning to converge. You can now use a smart speaker to hail a ride and you can configure that speaker to turn on the lights, adjust the thermostat and start playing music upon setting foot in your house.
But the enterprise realm is much more fragmented and slower to change. Instead of using IoT technology to provide a single interface for an array of apps, most workers have separate logins for, well, pretty much everything. Having umpteen closed platforms is not only a hassle for employees when it comes to keeping track of login credentials, but it can also undermine digital transformation initiatives vital to legacy firms' long-term business viability. For one thing, it keeps vital business information in silos. For another, such fragmentation can breed a box-ticking sort of mentality that prioritizes compliance with rigid business processes versus focusing on the actual business.
[Internet of Things World demonstrates how the next generation of IoT will converge to unlock the intelligence of things in the industrial, enterprise and consumer realms. See what's new for 2018.]
The gap between the enterprise and consumer software, however, is narrowing thanks to the consumerization of IT, as the Harvard Business Review reported. Workers and executives alike are demanding more from business software thanks to BYOD and the surging popularity of technologies such as smart speakers, which were a favorite Christmas gift in 2017. Then there is the rise of SaaS-based enterprise applications with open APIs. "There is a tipping point happening at work," said Sean Nolan, CEO of Blink, a startup dedicated to unifying digital workplace tools. Smart speakers in particular magnify the widening gap between home and the office, Nolan said. "[Many of us] spent the holidays connecting our various smart home devices to our voice hub, and our technology at home becomes invisible and frictionless," Nolan said. "Then we go to work, and more and more people are asking questions like: 'Why can't I do this at work?' or 'How could we use this technology in our business?"  
In addition to the consumerization of IT, there is a growing realization that modern businesses demand what Gartner terms "digital dexterity" from the workforce. "The secret to digital is analog," said Michele Caminos, managing vice president at Gartner at the Gartner Symposium in Barcelona, referring to the need to train and inspire workers to make quick and complex decisions, spot patterns and explore how to use technology to make their enterprise more efficient. It is one thing to install new technology in an enterprise; it is another to use it to change how people work.
Accomplishing that latter goal requires enterprise companies to look at information holistically and spot emerging trends relevant to their business. That requires a platform approach, Nolan said. "A company should be able to look at your sales information, CRM, customer support information to say; 'Here are the three or four things that are most important to you cross-checked across all of those enterprise data systems,'" he explained.
Such an approach enables legacy companies to be nimble and take calculated risks, which are vital traits in an era when the average lifespan of a Fortune 500 company is falling. As a result, the mentality of enterprise companies is changing to "we need to change to survive" instead of "we need to stay the same to survive," Nolan explained. This conclusion is also helping to shift the view of machine learning as a job-killing technology to a productivity booster. Steadily evolving technologies like Amazon Alexa and Google Home are also helping drive the consumerization of IT by shifting enterprise professionals' expectations of what is possible. Consider that Amazon, for instance, helped encourage developers to come up with more than 25,000 skills for its Alexa platform — up from around 5,000 about a year ago. Such accomplishments underscore the possibility of large companies to incentivize change by opening up platforms that are rewarding to use. "The opportunity in the next five years is how do you augment people in the workplace with technology to enable them to do more," Nolan said.
Sign Up for the Newsletter
The latest IoT news, insights & real-life use cases...delivered to your inbox
You May Also Like
---