Energy Asset Performance Management to Take on Automation
Energy Asset Performance Management to Take on Automation
Asset monitoring isn't new to IoT-based energy management. The maturing products are becoming more predictive, with sights set on automating operations.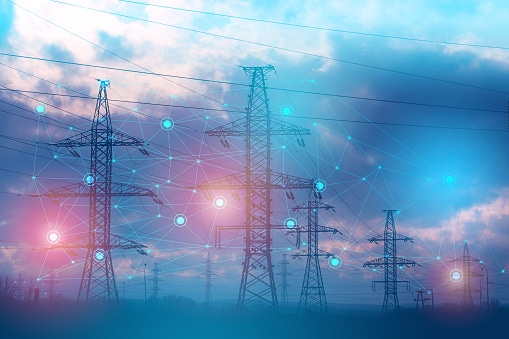 IoT-based asset performance management systems allow utilities and other energy producers to keep a digital finger on the pulse of their generation and distribution operations. The challenge, however, is keeping up with a pulse that beats at lightning speed while sending a steady, voluminous stream of data back to the applications that have to turn those billions of ones and zeros into meaningful, actionable information. 
Collecting and analyzing data at that scale is no small matter, but that capability is at the heart of managing the performance of energy-producing components in real rime. Operators rely on the analyzed and interpreted data to both maintain current operations with effective remedial actions and identify gear that requires maintenance. IoT environments and sensors embedded in components do the collecting and communicating of the raw data while the asset performance management systems had the required analytics based on a variety of criteria.
Health and Maintenance
The amount of data that needs to be sifted through depends primarily on the number and placement of sensors with the energy-generating devices. With data streaming from the installed sensors, most basic asset management systems can report on the health of sensored components — if they're running properly and at optimal efficiency. 
Initially, these systems could correlate actual performance against anticipated operational benchmarks to gauge the general health of components, which helped the operational staff determine when maintenance was required. But for the most part, while a management system might point to a component and suggest it receive attention, specific decisions such as when to apply maintenance or what subcomponents required attention was largely a manual process.
In fact, some of the more advanced capabilities of available APM systems represent a quantum leap for some utilities and institutional generators.
"For the most part asset performance management is fairly new functionality," noted Jill Feblowitz, principal of Feblowitz Energy Consulting. "It was conducted mainly on spreadsheets with the exception of a few of the original customers of a company called Meridian, which was acquired by GE."
Today, with technologies such as machine learning and artificial intelligence available to enhance data analysis, customers expect more from an APM system.
APM Users' Expectations
Utilities — and even some institutional energy generators — have goals that are similar to those of virtually any business endeavor. They need to operate as efficiently as possible to ensure adequate profit margins which, in turn, will enable them to best meet the needs of their customers. 
So, being able to predict a potential component failure is a key capability that APM systems can offer.
"If they can reduce maintenance costs and head off something ahead of time" the savings could for a utility could be substantial, said Neil Strother, principal research analyst at Navigant Consulting, Inc. "If [a turbine] goes out unawares it could cost them anywhere from a million or a million and half bucks over the course of a week or two to fix it," noted Strother, "but if they could fix it ahead of time that might save half that or more." 
Laiq Ahmad, chief technology officer and chief architect of digital energy for GE Power, points out that the majority of their customers already have ample sensor implementations collecting operational data. "Customers want to take advantage of real time data," said Ahmad, but typically they need help analyzing that sensor-generated data. 
But it goes beyond just ferreting through mountains of data, as each utility is likely to have specific requirements. "Based on the data points received from sensors, we can figure out what the customer needs," said Ahmad, and then make any necessary tweaks to their asset management application.
Scaling and Communications
Growth is another concern for APM users. The ability to scale the application to meet future needs is a key priority, according to Mohsen Mohseninia, vice president of market development, Europe for Aeris, an IoT communications technology provider. "Scaling has two aspects: one is scaling within a geography and the other is scaling outside a geography," Mohseninia noted. "So typically they start with one or two markets and then as that market gets saturated, they need to find new markets, and typically new markets mean new geographies." 
Remote access may also be at the top of a utility's APM wish list. "If their business model is to supply energy to their customers on a pay-as-you-go basis, then the priority is to make sure that they have remote access to their devices anytime, anywhere, any place," explained Mohseninia.
APM to Move from Reacting to Acting
By far, the most promising development — and among the greatest needs of users — is the ability of APM applications to use advanced AI/ML-based analytics to create models that indicate that maintenance is required before obvious performance degradation or even failure.
GE's Ahmad has a clear vision of the necessary development of APM systems. Today, Ahmad noted, APM can react with relative ease when a component or process dips below expectations. Those expectations may be based on a combination of criteria such as operational history of the device, industry specs, user-defined baselines and so forth.
Ahmad said that the developmental path for GE's IoT energy management and diagnostic tools is "reactive to predictive to prescriptive," but right now the industry is still centered around the "reactive" part of that development scenario. "Leveraging technologies like ML/AI to collect and interpret data can lead eventually to automated responses — essentially maintenance or component adjustments occurring without manual intervention," Amhad said.
For an industry that's feeling an expertise pinch as veteran utility administrators retire, the prospect of being able to confidently turn over some operational responsibilities to an automated system is compelling.
APM Integration with Biz Apps and Safety Systems
The data that fuels APM systems is often also useful to other parts of the business, according to consultant Feblowitz.
Beyond sensors, APM apps could potentially integrate with other business systems such as GIS, work and management applications, ERP and other enterprise management systems. 
"It's kind of an interesting idea because it's always been very hard to map all of those pieces together," said Feblowitz. "We kind of went through this trend of data lakes, but there still needs to be some kind of contextual framework before you can actually feed that data into asset performance management to be able to make it useful."
Another APM offshoot is operational safety. Power generation, like many other industries, can be a perilous endeavor, so anything a utility can do to enhance safe operation of its facilities is clearly beneficial.
"From a safety perspective," noted Navigant's Strother, "if they know that something is going to fail" safety efforts can be enhanced. "If there's a sensor or a monitor or an IoT gadget that can sense danger or fire or temperature or anything that's potentially dangerous to workers and/or equipment, that's a big driver." 
Customization and Cloud
There's no one-size-fits-all for IoT-based energy asset performance management tools, so inevitably an implementation will require some degree of customization. Basic issues like the number and types of installed sensors and the equipment itself figure into the customization equation, as well as the sophistication of the APM tool along with any out-of-the-ordinary customer requirements.
"The majority of asset models can be leveraged out of the box," said GE's Ahmad, "but the rest need customization, so we need to understand the protocols of each component."
Ahmad noted that there are certain conditions that can increase the complexity of customization. "Devices need to talk to each other and once they talk, they have to translate data — those are the critical touch points. It gets more complicated when devices need to talk to each other."
When device-to-device communication is required, Ahmad said that cloud services can be helpful in easing that type of integration.
Navigant's Strother noted that the operational mix of a utility — whether it's involved in generation, transmission or generation, or all three — may be a factor in the degree of customization required. 
"There's probably a baseline of hardware and software and maybe services that would fit a vertical like a utility, but likely it's going to have some customization," said Strother. And as utilities grow larger their APM customization needs are likely to grow as well.
"The different assets and the space, the footprint of your grid, can be very different from one state or region to the next," Strother added.
The Future of IoT Energy APM
Leveraging contemporary techs such as AI, machine learning and cloud-based services, will steer the future of asset performance management.
GE's Ahmad sees both the software and hardware trending in that direction to bring significantly more automation to the market.
"That's where the IoT market is headed," said Ahmad, "making sensors more intelligent." That, in turn, he said will help eventually "get to an area were everything can be done in an automated fashion."
Consultant Feblowitz has a somewhat different perspective, while acknowledging the economic benefits of APM systems ability to anticipate costly potential failures.
"There are all these isolated incidents of being able to identify these 'saves,'" Feblowitz said. "But I think that what industry really wants to see to get to greater adoption is more widespread, we implemented this platform and in the course of two years we had a return on investment of X." Those types of real-world experiences would give APM and its future development a boost.
Sign Up for the Newsletter
The latest IoT news, insights & real-life use cases...delivered to your inbox
You May Also Like
---