Digital Shop Floor Initiatives Benefit from Careful Planning
Digital Shop Floor Initiatives Benefit from Careful Planning
In 2018, Indian building supplies maker HIL launched a digital shop floor initiative to boost quality and efficiency.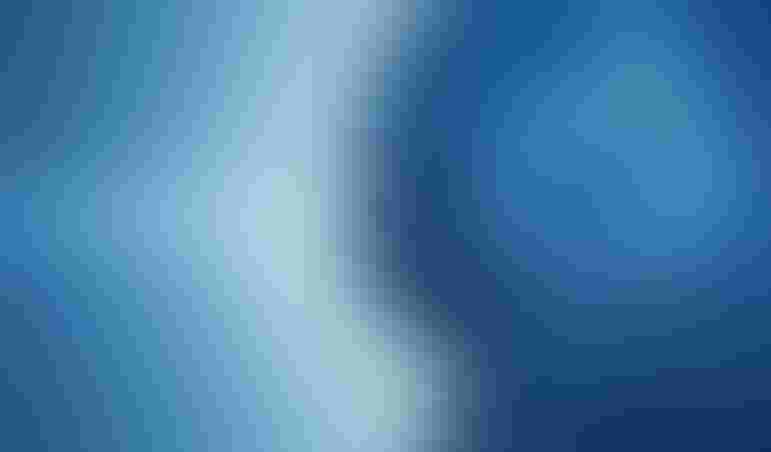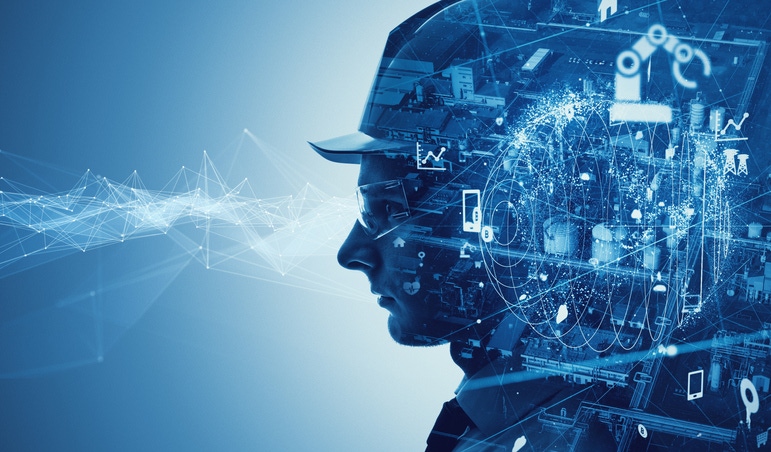 Industry and technology concept. INDUSTRY 4.0
Getty Images
Before COVID-19 emerged, manufacturers were plotting their next act. Today, businesses' future survival depends on their capacity to prepare for what McKinsey calls the "next normal" in a report series on the future of various industries.
Now, decades-old concepts such as "lights out," or completely automated, manufacturing have gained a new relevance. At a minimum, manufacturers should create a digital backbone to improve resilience.
A lesson McKinsey drew from the financial downturn of 2008 is that the top quintile of companies emerging from that recession increased revenue and reduced operating costs substantially more than the competition. Those organizations created small but meaningful leads over competitors that became larger advantages over time. 

Since the financial downturn of 2008, manufacturers have an array of digital tools to boost efficiency and competitiveness. Using those tools effectively, however, can elude even well-heeled multinational companies. Success depends on driving a shared definition of value across the organization as well as the ability to address cultural and skill deficits and align with agile external digital ecosystems, according to Accenture.  
Defining Scope in Detail
Thorough preliminary planning regarding the scope of the project is also vital, said Murali Raj, chief information officer at building materials maker HIL Ltd. When the company set out to launch a digital strategy to optimize efficiency and quality in four of its roughly two dozen plants, the company's leadership spent months on detailed planning.
"When you are looking to … implement an Industry 4.0 initiative for your organization, there are multiple facets, whether you're looking at a product, processes, factories or the supply chain," Raj said.

HIL worked with several partners to create a digitalization road map in 2018 for its various divisions. A technology vendor helped the company perform a series of digitally themed design-thinking workshops to contemplate potential ways to improve its business model and operations.
"We generated close to 300 ideas," Raj said. After several months of brainstorming, the company created a detailed digital road map with milestones for the next several years. 
Use Digital Services to Support Scale and Integration
Industrial companies that fare best in digital initiatives tend to make use of software to centralize informatrion and processes.
In a report on digital innovation in the industrial realm, Accenture noted that home appliance maker Haier, for instance, used a digital services platform to forge alliances between hundreds of small teams within the company as part of its efforts to use digital tools to fuel growth and optimize business processes.
HIL used an industrial IoT platform to streamline asset connectivity. The platform integrates manufacturing data to support predictive analytics in the long run.
Navigating the crowded industrial IoT platform market, however, proved challenging initially. The search lasted several months. "It was overwhelming," Raj said. Making sense of the industrial IoT platform market was "the hardest part of the entire journey."

Calculating the potential payback period for a proposed offering was another hurdle. "You need to have the right value proposition to the management to prove that this digital transformation will provide benefits given the investment," Raj said.

For HIL Ltd., driving consensus-level support among executive ranks meant having a comprehensive and unified approach for its digital shop floor initiative. "Rather than looking at [upgrading] a small manufacturing line, one particular manufacturing line or a couple of machines for predictive maintenance, we said the entire factory will become a digital shop floor backbone," Raj said. "We decided to create a manufacturing data lake [a repository of data stored in its raw form], for the plant that serves as a foundation for the journey for the remaining phases like predictive maintenance, energy management and digital twins in the long run." 
Slowing Down to Speed Up
The initial period of careful deliberation can pave the way for quicker action down the road, Raj said. While HIL had "a traditional transformation road map," the company wanted to upgrade its facilities faster than many industrial firms, according to Vinay Nathan, CEO of Altizon. The company aimed to get four plants connected within the first six months and another 18 within the first year.
For HIL, regular meetings with Altizon and Deloitte helped the company maintain its cadence and address problems as they arose. "Both made in-persons visits to the plants, talking to the teams," Raj said.
While HIL relied on frequent in-person visits throughout the process, industrial organizations just beginning digital shop floor initiatives will need to take COVID-19-related travel and staffing restrictions into account. Organizations relying on third parties to help install hardware or do field engineering work could face heightened challenges in the current environment, according to Nathan. "If you're talking about process industries like the chemical space, [COVID-19] won't really have as much of an impact because a lot of digitization and analytics for such organizations is already in place," Nathan added. "But in discrete industries like manufacturing, digitization is often patchy." 
To date, HIL has rolled out its digital shop floor technology in four of its plants. "We are looking at connecting our remaining plants in the upcoming year," Raj said, adding that COVID-19 may interfere with its timelines. The company was forced to temporarily shut down its facilities as India began the world's largest coronavirus lockdown, suspending virtually all commerce in the country.
In the interim, organizations of all stripes should create detailed plans for scaling their business quickly when the economy begins to recover while reimagining their operations, according to McKinsey, and that success comes down to teamwork. HIL also identified internal team members to drive digital shop floor initiatives. "We wanted to be sure they can take this [initiative] forward, change themselves, look at the data and see the benefits that we can derive from this."  
Sign Up for the Newsletter
The latest IoT news, insights & real-life use cases...delivered to your inbox
You May Also Like
---