Despite Semiconductor Market Exuberance, Supply Chain Asymmetry Continues
Despite Semiconductor Market Exuberance, Supply Chain Asymmetry Continues
While the semiconductor market continues to promote enthusiasm, supply and demand dysfunction could undercut exuberance.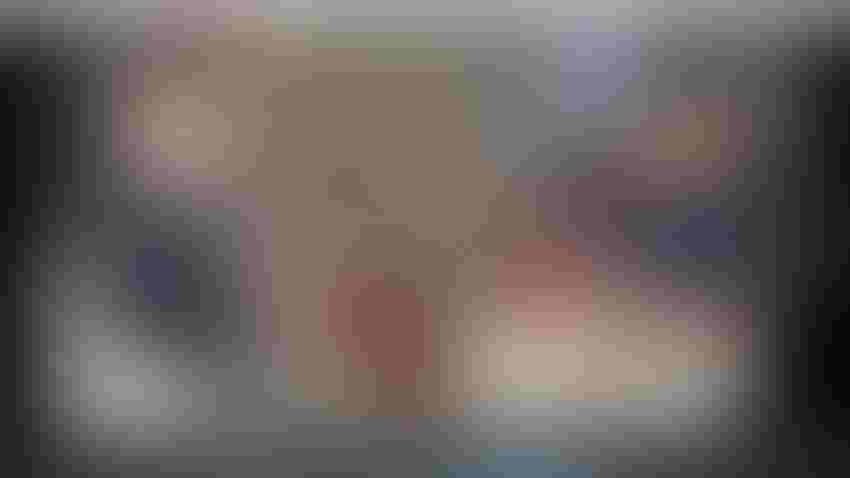 While the expectations for the semiconductor market continues to trend positively, the impact of COVID-19 and global trade tensions have cast a pall on this rosy picture.
For 2022, the global semiconductor market is projected to grow by 10.1 percent to US$ 606 billion, according to some estimates. But this growth is tempered by the long-tail impact of the pandemic on supply and demand in various industries.
In 2020, demand for PCs and other electronics boosted demand for semiconductors. So too, tariff wars between the U.S. and China created chip supply shortages.
"Obviously COVID brought an entire different buyer behavior [consumers bought] more TVs and spent less money on traveling and other things. What that does is give you increased demand for electronics. But also the semiconductor shortage stemmed from political policies that were put in place in the U.S. versus China—that really shifted demand towards other products and a sudden shortage of supply,' Yang said.
Today, continued demand for electronics as well as resurgent demand for cars and other consumer goods has created a supply shortage that will need to be addressed by increased production.
"One example is electric vehicles," said Michael Yang, senior director of semiconductors at Omdia. "We have turned the hockey stick and the demand for displays and for semiconductors will continue. You have to spend money to support the capacity to build that kind of demand," Yang said.
At the same time, even as demand for chips continues unabated, there could be risks of future gluts, as industries try to develop chip surpluses for the future and as countries to try build internal manufacturing capacity so they aren't left out in the cold. Today, as certain markets like automotive experience supply shortages and prices skyrocketing, it may still take time for the global supply chain to even out.
"Everyone is working towards shifting their manufacturing allocation toward longer-demand segments [such as electric cars]," Yang said. But there are certain risks to optimizing for long-game demand. Over time, this could create yet another glut of supply, Yang said. Regional desires to become self-reliant in various countries also create risks for the global supply chain. "The risk is when the industry doesn't cooperate as a whole, you have isolated supply around the world," Yang said.
Sign Up for the Newsletter
The latest IoT news, insights & real-life use cases...delivered to your inbox
You May Also Like
---