Data-Driven Digital Transformation Propels Airbus to New Heights
Data-Driven Digital Transformation Propels Airbus to New Heights
Airbus wanted to get more customer focused through data-driven strategies. But instead of gathering new data, it brought discipline to its existing data.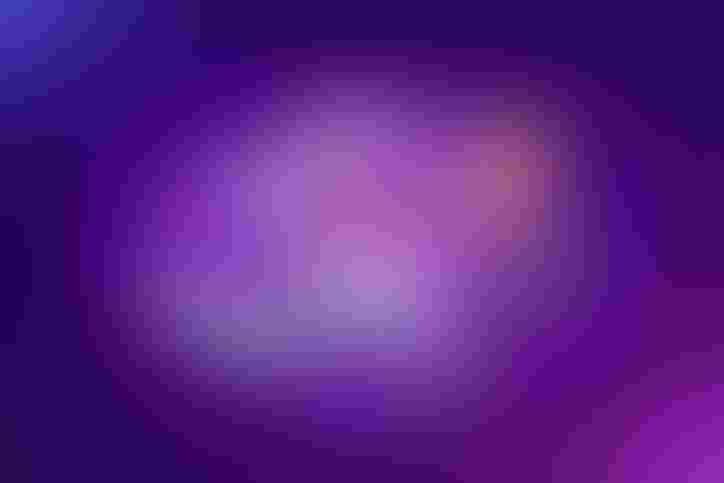 Isometric Personal Data Information App, Identity Private Concept. Digital data Secure Banner. Biometrics technology vector illustration for personal identity recognition and access authentication
Getty Images
Key takeaways from this article include the following:
Organizations that undertake digital transformation should focus on data-driven strategies to revise existing processes.

While many organizations focus IoT projects on deploying an abundance of sensors, the true productivity gains from IoT stem from foundational data hygiene practices.

Productivity improvements are difficult to achieve without bringing data silos together and creating a foundation of high-quality, well-structured and secure data.

Digital transformation projects will be unsuccessful without corresponding change management efforts that focus on retraining existing workforces to become information workers.
While digital transformation is an aspirational goal for many enterprises, some have made operational change tangible by focusing on disciplined data-driven strategies.
Leiden, Netherlands-based Airbus – which manufacturers commercial aircraft as well as military transport – turned to data-driven digital transformation to solve customer challenges such as product shipping or building delay.
"Customers waited a long time to get airplanes," said Anes Hodžić, group vice president for digital transformation at Airbus.
Airbus wanted to become more efficient and customer focused, but data-quality issues stood in the way. Data was dispersed throughout the organization, in different formats, and poorly integrated.
The company wanted to approach its existing data with greater discipline, instead of just gathering more data – as companies often seek to do in their Internet of Things (IoT) initiatives. Siloed, this data needed to be integrated and formatted similarly to bring real operational insight.
That integration was key to Airbus gaining more comprehensive insight into its business operations, from the production floor to the warehouse, and beyond the company's four walls: to the supply chain and partners' activity.
Executives, including Hodžić, began to pose a series of questions about how to develop a disciplined data-driven digital transformation strategy.
"What if we could have access to massive amounts of data that was structured, formatted and secured in the right way?" Hodžić recounted in a session at Industrial IoT World 2020.
Recent research supports this focus on data governance and data management to support IoT initiatives.
According to IoT World Today's 2020 IoT Adoption Survey report, 29% of respondents said that IoT investment would go toward data management, second only to operational efficiency efforts.
Industry observers note that clean data and data integration efforts are key to IoT success.
"As IoT and the other technologies that underpin the Fourth Industrial Revolution become part of the business mainstream, executives need to think about the value of all these connected systems working together," wrote Greg Corlis, managing director for emerging technologies at KPMG US, in a piece on four steps to harnessing IoT for trusted customer and supplier relationships.
<<<<<<<<<<<<<<<<<<<<<<<<<<<<<<>>>>>>
Register for our Embedded AI event here.

>>>>>>>>>>>>>>>>>>>>>>>>>>>>>>>>>>>>>
Data Discipline Key to IoT Deployments
While many companies are keen to unleash a host of new sensors and gather lots of new data, Airbus found that the first step in a successful IoT initiative is to create a rock-solid data foundation.
Rather than focusing on gathering new data points, Airbus instead chose to get its data house in order and get disciplined with the data it already had available.
"Where you have good foundation, good data governance and data sharing processes, you will see exponential scaling of benefits," Hodžić said. "Before we started deploying any additional devices on the shop floor or planes, we started with consolidating, cleaning and preparing all available data which were not used: data logs on machines, data reports from flight tests. The preparation and cleaning of these data is crucial before you go into additional deployments."
In order to gather clean data, the company needed to break down data silos within different business units and bring data together. "The key is to get data out of the silos," Hodžić counseled.
Hodžić said that integration of key data was critical to garnering the kinds of productivity improvements that IoT has traditionally promised.
"If you look at Industry 4.0 initiatives, everybody promised 30% to 40% productivity improvements, but we didn't really in the last years see significant productivity improvements. Productivity improvements can happen, but only when you get data from different domains and start with the customer," Hodžić said.
Experts agree that data governance is key to IT project success – and failure.
"If the data is not reliable or of poor quality, less-than-optimal business decisions are likely," said Bill Tomazin, managing partner, West Region and National Audit Solutions, at KPMG US, in "Data Governance Is Risk Number One."
Navigating Change Management by Focusing on People
During its four-year digital transformation process, Airbus came to recognize that a data-driven digital transformation required significant internal change rather than simply gathering more data. Making use of data required not only breaking down data silos but also reskilling an existing workforce.
Airbus focused on gaps in data analytics skills. But the company was steadfast in exploiting its change management processes to upskill employees who needed information- and analytics-driven skills.
"Our vision from the beginning, especially [in] IIoT domains, was a transformation of our people from blue collar to white collar. What we mean is [that by] digitalizing the work environment in a classical blue-collar domain, we can make knowledge workers, we can make them information workers … to deal with a reality that is getting more complex."
The skills gap, in areas such as data analytics, cybersecurity and network connectivity, has long been a challenge for IT organizations. According to the 2020 IoT Adoption Survey, 27% of respondents anticipated challenges with IoT projects given a dearth of in-house expertise to deploy IoT.
The COVID-19 crisis forced many companies to focus on reskilling. According to one survey, 42% increased their reskilling efforts following the advent of the pandemic.
Ultimately, Hodžić said, data-driven digital transformation is a long-haul effort. Airbus' began four years ago. But still, the company was able to deliver tangible ROI along the way to keep the vision and mission alive along the way.
"Be prepared for the marathon, but be ready to deliver in the sprints, continuously," Hodžić said. Couple these short-term wins with vision to make data-driven digital transformation stick. This overarching strategy will guide the workforce through long-term efforts.
"Provide people a north star with where the organization is going and what is possible," he said.
Sign Up for the Newsletter
The latest IoT news, insights & real-life use cases...delivered to your inbox
You May Also Like
---