Avnet's IoT Strategy Ranges from Sensors to AI Technology
Avnet's IoT Strategy Ranges from Sensors to AI Technology
The nearly century-old company has expanded beyond is electronics-distributor roots.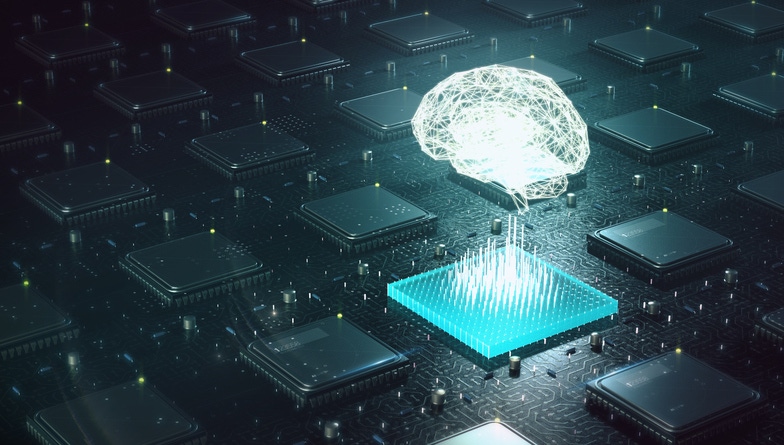 While some industry observers believe true AI does not yet exist, the bulk of the public view AI in more generic terms. In an IoT context, a growing number of companies are billing AI technology — machine learning in particular — as essential to make sense of their exploding data streams. As the lines blur between IoT, AI and other buzzwords such as digital transformation, some vendors are marketing themselves as a one-stop-shop. They aim to help clients navigate and scale IoT deployments while also assisting them in framing technologies like AI in a business context. 
One such company is Avnet, one of the world's largest distributors of electronic components. Founded in 1921 by Charles Avnet and incorporated in 1955, the company's business initially was focused solely on hardware. "For the first 70 years, not much changed," Lutostanski said. "We were selling parts." 
Now, the company finds itself helping customers navigate everything from business questions to sensor networks to machine learning projects. While it still sells scores of parts, ranging from amplifiers to antennae to transformers, it also helps clients answer AI-related questions. 
When asked how he relates AI technology to Internet of Things, Lou Lutostanski, vice president of Internet of Things at Avnet, is quick to answer. "When we talk about AI versus IoT, imagine IoT can bring data from millions of devices and put them in your spreadsheet. But what are you going to do with the data? You need to apply AI to IoT data to generate insights." Those findings "can be used to either enhance your products, enhance your services, or transform your business."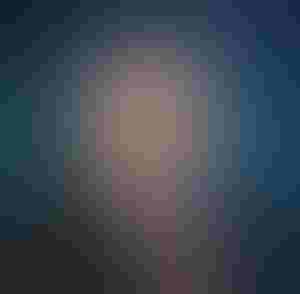 Avnet's bolstered its focus on AI technology with the late-2018 acquisition of Softweb Solutions, a privately held software firm experienced in deploying machine learning in IoT contexts. Softweb Solutions has worked with clients such as ABB, Bosch, GE, Qualcomm, Siemens, T-Mobile and Pepsi. In 2017, the Softweb Solutions website described its experience in emerging technologies including IoT, data science in verticals such as manufacturing, retail and health care. 
Before the acquisition, Avnet sharpened its focus on sensor networks and wireless technology and deploying them in IoT contexts. "We did all those things. We helped a lot of customers, but we noticed that the volume never came like it did when we helped customers before," Lutostanski said. Instead, Avnet's executives noticed a substantial number of IoT projects stalled in the proof-of-concept phase. The complexity of IoT often reined in its disruptive business potential. The intricacies of deploying networks of sensors, managing cloud software and implementing data science projects are challenging individually. Pulling all of those threads together is tougher. 
"The problem is, all of these technologies merged into this intersection of confusion," Lutostanski explained. 
Attempts to standardize the IoT landscape have arguably resulted in as much confusion as they have clarification. The situation calls to mind a comic where a stick figure proclaims: "14 [standards]?! Ridiculous! We need to develop one universal standard that covers everyone's use cases." The next slide shows the result of that problem-solver's idea: "There are now 15 competing standards."  
The situation with the Internet of Things is similar. "As broad and deep as IoT is, there's never going to be a standard for everything," Lutostanski said.
Avnet's approach to the challenge is to create a framework that synthesizes individual technologies and offerings from its partners, while also deploying the services of its Softweb Solutions subsidiary. 
When asked if the strategy bears a resemblance to how growing standardization of the internet in the 1990s, Lutostanski agreed, but added IoT is an order of magnitude more complex. "With HTML, JavaScript and things like that, that was at least the same discipline. It was relatively easy over time to figure out how to connect those pieces." 
Avnet's decision to acquire Softweb Solutions also gave its clients access to an IoT platform developed to be not just a device cloud for managing connected assets but a platform-as-a-service. 
Lutostanski refers to IoTConnect as an "accelerator framework," which synthesizes Avnet's and Softweb Solutions' collective technological experience, ranging hardware components to machine learning. 
He uses the parable of the blind men and the elephant to explain Avnet's evolution. "Remember my comments about the blind men each feeling the elephant and disagreeing on what the different parts of the elephant were?" he asked. Now, the company can see the proverbial elephant in its entirety. "We went and invested in our ecosystem so that we can figure out how to solve the puzzle of trying to scale IoT," he said. 
When IoTConnect first came out, Softweb Solutions billed it as an IoT platform. But IoTConnect "grew beyond just an IoT platform. It "allows you to write applications [for an IoT project], aggregate data and bring AI to it."  
In essence, IoTConnect — and its integration into Microsoft Azure and other capabilities — helps Avnet clients scale their IoT projects. "It's no longer a question about whether IoT can transform industries," Lutostanski said. "But how do you scale the technology? And how do we scale the technology to create new markets for the semiconductor suppliers that we've been representing for decades?" 
Avnet's answer to that question may involve an array of technologies, but it accentuates working with customers to understand their business. Organizations that rush to deploy IoT — or for that matter, AI — without a solid strategy end up spinning their wheels. "We're spending more time on the front end, trying to help the customer tease out the applications and the benefits and the pain points," Lutostanski said. "And then, we are figuring out how we apply technology to solve that problem." 
To that end, Avnet's employees consult with customers, across multiple functions, to try to generate use cases and ideas, figure out pain points. "They're going to need some consultation on the front end with people who understand the technology. Those people need to understand the technology well enough to know which problems are easy to solve, and which problems are hard to solve," Lutostanski said. "And then once they do an implementation, then they've got to have somebody work with them over the years to maintain and grow that infrastructure." 
Lutostanski compares an evolving IoT project to creating a being with a nerve system that can sense devices. "Over time, there's going to be new technology to allow you to sense more things at a lower price," he said. "There's going to be different wireless technologies to help you communicate in different situations at a faster band bandwidth, at lower costs with lower power," he added. "That's why I think the IoT accelerator framework that we call IoTConnect is beyond just helping an industry scale. It's about helping a customer scale." 
Sign Up for the Newsletter
The latest IoT news, insights & real-life use cases...delivered to your inbox
You May Also Like
---