Augmented Reality Technology Heating Up in Industrial Space
Augmented Reality Technology Heating Up in Industrial Space
Companies like PTC are betting big on the promise of augmented reality technology for industrial use cases.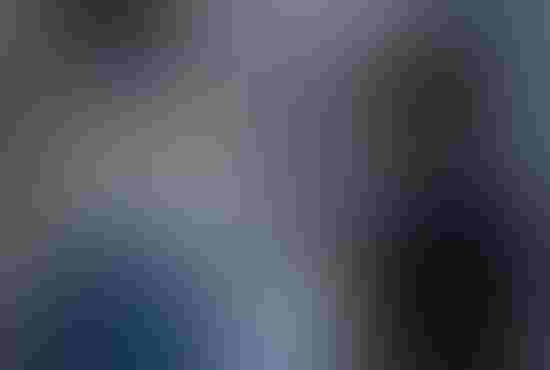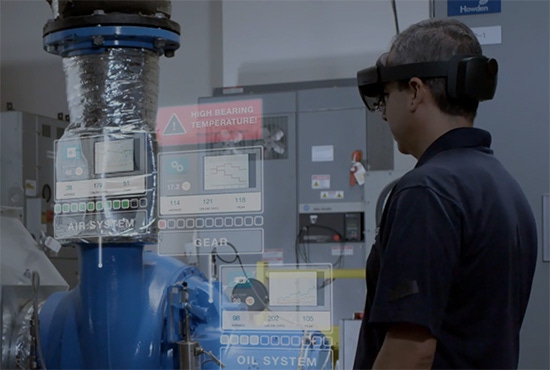 BOSTON—Augmented reality technology could be huge in the industrial space.
That was one of the prominent themes in the opening keynote address at PTC's LiveWorx Digital Transformation Event, held June 10–13.
Augmented reality technology is not just a promising technology for Hollywood, video games and consumer tech geeks, but represents an extension of the digital world into the human realm, said PTC's Chief Executive Officer James E. Heppelmann in the keynote.
"Now when we marry digital with human, which is what augmented reality, AR, is all about, we get vastly more productive workers, thanks to the ability of the digital world to monitor, control and optimize the work of humans," Heppelmann said.
While currently most famous in popular culture as the enabling technology behind the 2016 Pokémon GO craze, AR represents a sort of people-centered parallel to IoT. The Internet of Things brings digital technology to machines to make them more productive.
Augmented reality also enables humans to view data in context and three-dimensions. While the internet itself is a sort of cyber analog to a massive physical library with scores of pages accessible via a web browser or app, augmented reality superimposes contextual information in real time.
Augmented reality is still at an early phase of adoption. Between 2016 and 2018, there was a gradual uptick in AR funding related to retail, defense and real estate applications of the technology, according to March 2018 research from the law firm Perkins Coie. According to the research, survey respondents involved with AR saw problems with user experience as the top obstacle for mass adoption of AR, but two-thirds of respondents ultimately predicted revenue from AR would exceed that of VR.
PTC's Vuforia, however, is already helping drive growth in the company's overall bottom line. Sales of Vuforia products have "been growing at more than 80% for years now," Heppelmann said. This year, PTC's Vuforia line will represent about 7% of the company's software sales. Considering the company has more than $1 billion in annual revenue, that's a substantial figure.
Also this week, the industrial conglomerate Siemens announced its Siemens Digital Industries subsidiary was adding augmented reality capabilities to its Solid Edge 3D industrial design software.
In the consumer realm, Gartner believes AR could be transformative for retail, projecting "100 million consumers will shop in AR online and in-store" by 2020. It's an ambitious prediction considering the firm made it in April 2019.  
In industrial settings, however, one of the most visible applications of augmented reality for industrial applications is for skills development and training.
In that vein, PTC unveiled its Vuforia Expert Capture technology earlier this year which enables a seasoned worker to simultaneously create a standard operating procedure (SOP) guide while performing a task, such as configuring an industrial machine.
The Expert Capture technology has enabled semiconductor firm GlobalFoundries to decrease the amount of time needed to create an SOP by a factor of 10, according to D.P. Prakash, global head of innovation, AI, ML, AR and VR at GlobalFoundries.
At LiveWorx, PTC announced new capabilities for the Expert Capture system, weaving in support for Microsoft HoloLens' location-aware functionality.
It also unveiled the acquisition of Dutch AR services agency TWNKLS, which has won a string of awards for its AR technology and deployments. PTC anticipates the purchase will help it expand its AR business growth while accelerating its customers' AR deployments.
Also related to augmented reality, PTC announced it invested in and created a 3D imaging platform, which helps enable virtual tours of real estate. The partnership between PTC and Matterport will support factory data visualization, enabling PTC customers to scan industrial facilities and create digital twins for them.  
Finally, PTC also unveiled Vuforia Engine 8.3, which it describes as "model-based AR enhanced with AI." The engine uses deep learning to increase the sophistication of the conversion from PTC consumers' CAD models to AR models.
PTC partner Rockwell Automation has also been steadily increasing its AR offerings with use cases including data visualization, user training and education while also aligning its smart factory technologies with those of PTC's including its Vuforia AR products.
The potential of the technology for education is substantial, as is its potential for data gathering, Heppelmann said in a press Q&A session following the keynote. "When you put on a HoloLens, or smart glasses, you become connected to the internet," he said. "Bits and bytes coming down from the cloud get converted into analog sights and sounds. And then when you generate analog sights and sounds with your mouth and hand [with ARI], that gets converted back into bits and bytes. So the HoloLens is a modem that does analog to digital conversion."
In addition to that, AR devices are also de facto edge agents "because it has got a computer in it and a whole bunch of sensors," Heppelmann said.
But the potential of AR to enable companies to stop training workers for "just-in-case" scenarios alone could be groundbreaking, explained the PTC executive. "That's a huge idea that by itself will transform economies probably," he said. "Because we don't really need to try to jam all this stuff in your head that won't stick anyway. There would be better ways to do it."
Heppelmann illustrated that point with what he termed was a "silly example." "Let's say I wanted to play against the best chess player in the world: Garry Kasparov. And I want to meet him at Starbucks and play chess, and I'd really like to beat him." But given his lack of experience and unwillingness to study chess full-time, Heppelmann said he could leverage the talents of a chess computer via an AR headset. "What if […] all the computer did was say: 'Jim, take this part and move it here. Now, take this part and move it,'" he added. "And I'd say: 'Oh, I beat you again, Garry!' But I didn't invest anything in training."
Augmented reality doesn't' mean you should "never learn anything," Heppelmann was quick to point out. "What I'm saying is I think of the breakthroughs we're talking about. You know, there are better ways to do stuff. And there are much better ways to marry computers and people together." 
Sign Up for the Newsletter
The latest IoT news, insights & real-life use cases...delivered to your inbox
You May Also Like
---