AR Initiatives Show Promise Amid COVID-19 Fallout
AR Initiatives Show Promise Amid COVID-19 Fallout
Augmented and virtual reality may find a newfound imperative in the era of COVID-19.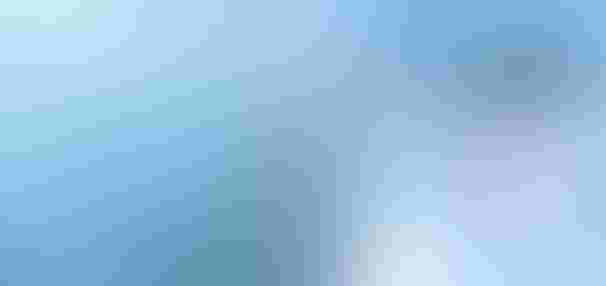 Key takeaways in this article:
In the wake of the COVID-19 pandemic, augmented reality may have an immediate impact.

Telehealth and teletraining have already benefited from the use of the Internet of Things (IoT) and AR.

Augmented reality and virtual reality are coming into commercial use with logistics and maintenance potentially being early use cases. 
Will head-up displays, headsets and the like soon become part of supply chain, logistics and maintenance? The industry is moving in that direction, as augmented reality (AR) and virtual reality (VR) systems begin delivering fresh new Internet of Things (IoT) data analytics to workers in a variety of fields.
"We are at a point where AR and VR are coming into the enterprise, into commercial use," said Michael Thomas, systems architect at analytics software provider SAS Institute. Thomas foresees augmented reality technology, particularly, capable of providing relevant data readouts, documentation and expert advice — even helping to create digital twins that remotely represent real-world manufacturing, maintenance and warehouse operations.
Others agree. After many pilots and proofs of concept, more AR initiatives could move into production, according to a Boston Consulting Group and PTC study. 
That 2019 study on the state of industrial AR trends estimated that 68% of enterprise AR initiatives could go into production within 12 months. The study, however, predates the COVID-19 virus outbreak, which will call for many market predictions to be adjusted.
Notably, not all AR activity requires futuristic head-up displays. Where hands-free operations are not needed, simpler but more ubiquitous devices can act as the AR interface. In the BCG/PTC study, respondents said they were making AR available on smartphones and tablets at 62% and 55%, respectively.
While AR momentum could be constrained by an economic slowdown buffeted by COVID-19 – some AR elements could gain new traction, just as remote conferencing services have found wider use with virus-related lockdowns. 
AR Puts IoT Data in Context
Connecting workers to useful IoT data feeds is a major goal of AR initiatives. The context they provide is similar to traffic information overlaying Google Maps or picture markups made by Instagram users.
AR-enabled devices can display data readouts on top of 3D physical objects people work with, and, according to SAS's Thomas, these can provide a better way to deal with complex information coming off the Internet of Things (IoT). As circumstances drive more remotely controlled activity, that has appeal.
"The opportunity here is to use AR technology to put the data into the context of physical reality," he said. Challenges loom and much work remains, however, as these systems require many moving parts including: varieties of IoT sensors, big data stores, streaming analytics engines and more components feeding into the AR interface of choice.
The profusion of moving parts is reflected in a diverse set of vendors pursuing aspects of IoT and AR.   Other than data analytics software vendors such as SAS and Oracle, players including AWS, Cognite, GE Digital, IBM, Microsoft, PTC, Schneider Electric, Siemens, Vertex Software and others contribute to a fluid vendor space.
Logistics: Low Hanging Fruit?
Like Smith, AR/VR industry veteran Jan Pflueger sees AR as a way to help users make sense of big data delivered via the IoT. Pflueger points to logistics and maintenance as early use cases.
"The main principle of AR is to deliver contextual information at the right time at the right location," said Pflueger, founder of the advisXR consultancy in Munich, Germany. 
"AR in logistics is a low-hanging fruit to implement. It can speed up processes, such as picking and packaging. Knowing exactly the free storage space available as well as the location of your parts gives you the possibility to use capacity more efficiently and to route your logistics flexibly," he said.
Pflueger cautions that AR/IoT complexity can be challenging. But he also notes that advances have been made.
"Most processes are not ready for the digital world, and need to be reworked," he said. The challenge for integration and applications will be the availability of data in the right context, he continued.
According to Pflueger, AR systems need to work with many different types of digital relations connected to the real world – from computer vision to machine learning to varied interfaces – and they all need to work together.
"It is not as easy as it sounds," he said. "But it is no longer rocket science." 
Streams of Data
Although he admits much of AR is "visually stunning," the obstacles should not be underestimated, said Paul Miller, analyst at Forrester Research. 
"The idea of a digital twin – having a digital representation of objects – has been around a long time. The real challenge is connecting-up diverse types of data," he said, noting the proliferation of protocols and data formats seen on factory floors and in supply chains, which can differ greatly from data familiar in some IT settings. 
Essentially, matching IoT with AR requires organizational changes that bridge the divide between IT and operational teams, he said.
"Today, we see lots of eye candy and some important use cases," Miller said. "What is important for users to remember is to lead with the use case rather than being technology-led." 
This focus on business cases prevents users from becoming overwhelmed with the many possible applications of AR and IoT, according to Michael Campbell, executive vice president for Augmented Reality products at PTC. 
Users can collect a wealth of information from physical processes and digitize. But to succeed with the combination of AR and IoT, users should "look at their business problems and ask where there is good technical readiness, and where there is high value," Campbell said.
It is basically a new medium, he emphasized, one that is distinct from traditional desktop, mobile and web applications.
COVID-19 and AR
Various technologies will vie for attention in the wake of the COVID-19 pandemic, but AR may be among the few capable of immediate impact. AR experts foresaw application in emergency scenarios.
In a presentation last year at a RIoT Lab IoT 2019 Demo Night  in Raleigh, North Carolina, for example, SAS's Michael Thomas pointed to the role IOT and AR could play in enhancing safety for support staff dealing with contagion. 
AR readouts that identify likely hot spots could be overlaid on workers' actual views of medical rooms that need cleaning, he suggested. As attention moves beyond the hospital to public spaces, IoT sensors, combined with streaming analytics, AI and AR devices could help custodians "target mitigation of germ-spreading behavior," Thomas said in a recent interview.
New uses for augmented reality could apply to a workforce with limited ability to travel due to COVID-19 restrictions. With that in mind, PTC made its Vuforia Chalk remote support application freely available during this period, according to Michael Campbell. 
"We realized amid the COVID-19 crisis there were travel bans that were encumbering people's ability to communicate with one another," he said, adding that PTC's AR software is meant to enable off-site and on-site employees to collaborate in operation, maintenance and repair of products in the field. 
Telehealth, teletraining, telecare and telerehabilitation are areas early benefiting from the use of IoT and AR. Medical and related supply chains, presently under considerable stress, may benefit as well.   
For many technologists who have long worked to link AR with IoT, better medical outcomes and more saved lives would be a welcome payoff for that lengthy effort.
Sign Up for the Newsletter
The latest IoT news, insights & real-life use cases...delivered to your inbox
You May Also Like
---