Amazon: IoT Retailer of the Year
Amazon: IoT Retailer of the Year
The online retail giant is launching an array of IoT-enabled products and services—some of them consumer-facing while others could transform its supply chain.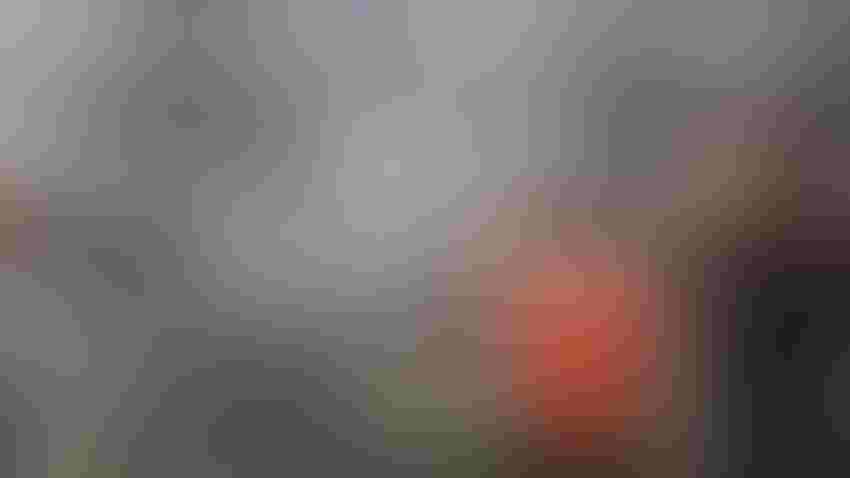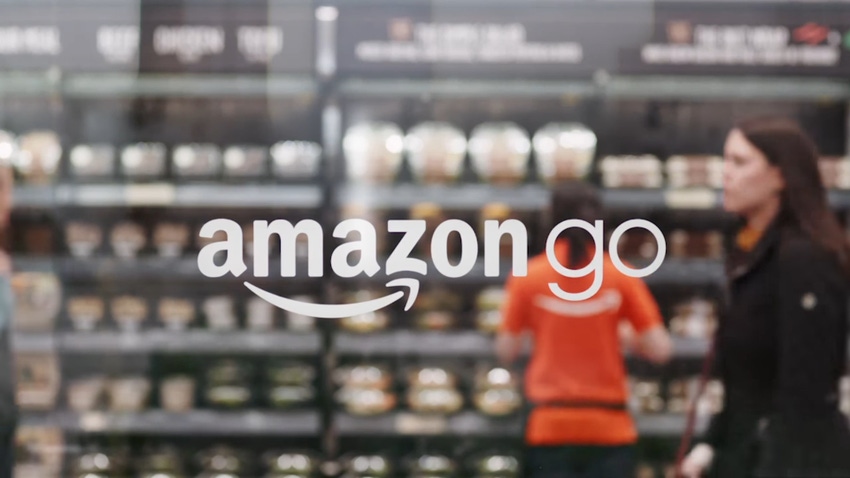 Amazon founder Jeffrey Bezos is a lifelong tinkerer. As a toddler, he reportedly disassembled his crib because he wanted to sleep in a real bed. From the ages of four to sixteen, he spent time with his maternal grandfather, Lawrence Preston Gise, a retired rocket scientist who had bought a ranch in southwest Texas. At the ranch, he would learn to install plumbing, repair windmills, and even helped his grandfather build a small crane to fix an aging bulldozer. He turned his parents' garage into an electronics laboratory and, when in high school, he founded his first business, an educational summer camp. After Bezos graduated summa cum laude from Princeton in 1986, studying computer science and electrical engineering, he became the youngest senior vice president at the investment firm D.E. Shaw. In 1994, he famously founded Amazon.com, which in the past two decades, has morphed from an online bookstore to one of the world's biggest retailers.
In 2016, Bezos penchant for taking on a diverse number of projects was more apparent than ever. Under his leadership, Amazon is becoming a major IoT force and innovator in retail. While the company has faced criticism for its workaholic culture, the company is ahead of other tech companies in everything from cloud computing adoption to voice recognition. The company has sold an estimated 5.1 million Echo devices, according to Consumer Intelligence Research Partners. The company has also forged partnerships with other developers. In terms of its Alexa ecosystem, Amazon is cultivating relationships with companies ranging from GE Lighting and Philips to Ford and Uber to Samsung and Nest.The Echo enables consumers to do everything from conduct online banking or order an Uber or a pizza by using voice commands alone. Alexa now boasts more than 5000 "skills" while Google just launched their Home product in November.
Beating Tech Giants at Their Own Game
"Google is a year behind. They can make it up given their market position and reach, but they need to move fast," says Chris Kocher, founder and managing director of Grey Heron. For now, Amazon has laid claim to pole position in the platform battle of the future, Kocher says. "If you don't have the developers and a strong partner ecosystem you lose. I think these platforms will be critical in the future," he adds. "Just as all the software and mobile companies had to have apps on phones to survive, we are at a similar inflection point with AI-enabled, natural language speech recognition platforms."
In addition, the company's cashier-less Amazon Go technology could revolutionize shopping, says Tamara McCleary, CEO of Thulium.co. In late 2016, the company announced its plans to launch retail outlets that sell meal kits and grocery items without the hassle of checkout lines. The company has already launched a storefront to test the technology in Seattle.
"Now, I think they are going to disrupt retail in physical locations in retailers' backyards," Kocher says. "5–10 years from now, other retailers may be criticized and spurned if they don't offer the kind of shopping experience Amazon Go is introducing." It's telling that IBM foresaw the arrival of cashier-less checking in grocery stores over a decade ago, but Amazon was the first to launch a store on the premise. The company has been able to move quickly by acting like a giant startup, McCleary says, leveraging its expertise in retail to create new types of experience for its customers.  
Amazon has also forced Google to play catch-up in the smart home space. When the Amazon launched its Echo voice-controlled speaker in 2014, the concept seemed easy to poke fun at and indeed, it was: In one parody on YouTube, the speaker boasted: "I'm a talking cylinder […] that can help you fill the gaping hole you call your life." Fast forward to today, though, and it is clear that Amazon was ahead of its time with the Echo personal assistant, which has been a surprise hit with consumers. The company sold between three and four million of the devices in six months, eroding part of the market share of speaker makers Bose and Sonos, according to Chris Kocher of Grey Heron.
Reaching Consumers in New Ways
The company is also targeting consumers with its IoT-enabled "dash buttons," which allow consumers to press a button to reorder everything from laundry detergent to toilet paper. This year, the company added the programmable AWS IoT button to its dash-button product lineup. That device enables people with a technical bent to program the button to, say, open or close the garage door, start or stop a device from running, hail an Uber, and so forth. Amazon also offers a dash button for the Gmate smart glucose meter, enabling diabetics to reorder test strips with a push of the button.  
But the company's IoT efforts don't stop with its consumer-facing technologies. In particular, Bezos is leading Amazon to innovate in the realm of logistics. The company recently made headlines by making its first package delivery using a drone—it sent a Fire TV stick and bag of popcorn from a facility in Cambridge, England. The company has also scored a separate patent for preventing hackers from hijacking the drones during deliveries. While drone-based delivery is still experimental, the company could also use IoT-based technologies to influence logistics. With its Beijing Century Joyo Courier Services subsidiary, the company will likely roll out automation technology to drive efficiencies in an inefficient industry. The move could also help to defray its high shipping costs, which cost the company billions of dollars each year.
Eating the Supply Chain
Amazon is especially aggressive in its thinking about logistics and potentially using drones to carry packages. It has filed patents for using a blimp as a floating warehouse that would hover over metropolitan areas and send out drones to deliver packages before flying back to the mothership. Or it could use vans loaded with drones for the same purpose. Ultimately, Amazon hopes to be able to deliver packages to consumers within minutes.
In the meantime, Amazon is also working to "eat the entire supply chain," Kocher says. With its Dash buttons, it can interface directly with customers who need to replenish household items. The company's orders flow through its very own servers. Amazon offers consumers a variety of shipping options that it brands under its Prime, Fresh, Now, and Pantry programs. It deploys 20 Boeing 767s for high-volume shipments and leverages FedEx, UPS logistics and even USPS for Sunday delivery, Kocher notes. The company's warehouses are equipped with 30,000 Kiva robots for inventory optimization. And finally, Amazon is looking to control a chunk of shipments from Asia through its Beijing Century Joyo Courier Services shipping subsidiary.
It is clear that Amazon is open to questioning everything it does, asking if there is a better way. While it is easy to pay lip service to terms such as "innovation" and "disruptive technologies," Amazon seems to have a better track record than staying ahead of the curve. As Bezos has said: "If you only do things where you know the answer in advance, your company goes away."
Sign Up for the Newsletter
The latest IoT news, insights & real-life use cases...delivered to your inbox
You May Also Like
---