Hacker Wannabes and Other Medical Device Security Worries
Hacker Wannabes and Other Medical Device Security Worries
Medical device security could be a potentially life or death matter, but a typical black hat targeting the sector is looking for financial gain.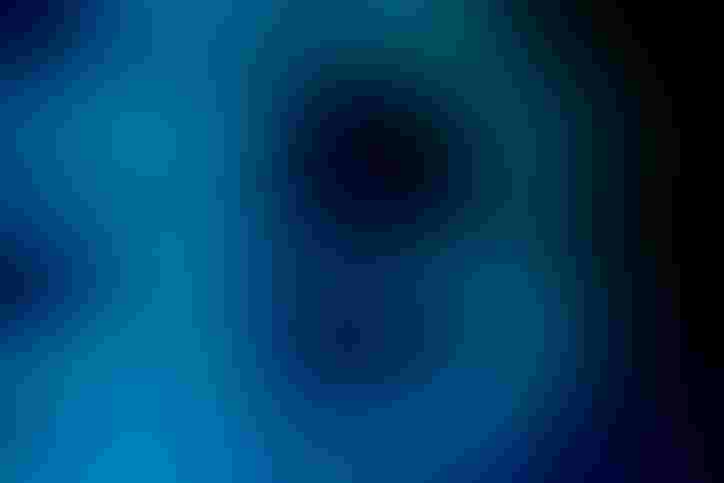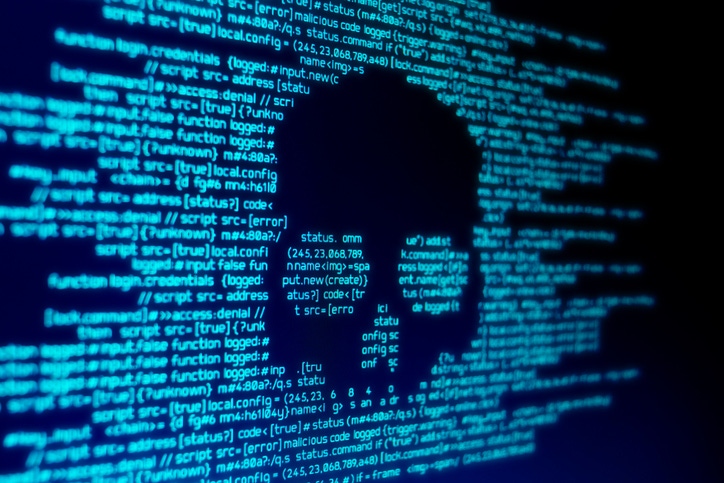 Computer code on a screen with a skull representing a computer virus / malware attack.
Getty Images
In the cybersecurity domain, the threat of ill-intentioned hackers gaining a foothold into connected medical records and medical devices has captivated the media's attention. The risk has also spooked a number of patients with connected medical devices and clinicians. Last year, for instance, an event known as the CyberMed Summit in Phoenix helped prep doctors for how to deal with breached medical devices. 
But it is often difficult to gauge the true level of threat because the popular narrative tends to overstate the risk of medical devices as a vehicle for intentionally maiming patients. 
"I don't believe [hackers will target individual patients] anytime soon unless it is a well-organized nation-state," said Safi Oranski, vice president of business development for CyberMDX, a health care cybersecurity startup based in New York City.  
A larger medical devices security threat, however, in terms of hackers are less experienced so-called script kiddies who tend to be financially motivated. And in their zeal to launch an attack to provide valuable information, these "pseudo or wannabe hackers" could inadvertently cause problems, Oranski said. They could "just find some vulnerability and just play with it without having any intention of launching some kind of terrorist attack," he said. "I don't think this is something that will happen a lot, but it could happen." 
The 2017 WannaCry ransomware attack is an example of malware that caused chaos in several industries, including in the medical realm where it disrupted patient care — especially in the United Kingdom's National Health Service, where it caused £92 million worth of damage will leading to 19,000 appointment cancellations. While it is possible the malware played a role in patient injuries and deaths, there isn't direct evidence of that, according to Tony Bleetman, a physician quoted in The Parallax. But the malware led to delays in treatment. 
Especially in cases such as heart attack patients, even a delay of a few minutes can lead to worse patient outcomes and lower survivability. A 2018 European study found every 10-minute delay for heart attack patients suffering from cardiogenic shock led to an uptick in 3.3 deaths per 100 patients. 
While hackers targeting medical devices could theoretically target them anywhere with medical devices — including in public and private settings — hospitals continue to be the most target-rich environment from an attacker's perspective. "Medical devices can be reached from many points in a hospital's network and these devices' are often not updated or patched regularly," said Amit Bareket, chief executive officer of Perimeter 81, a Tel Aviv-based cybersecurity firm, which is focused on the cybersecurity in health care and several other industries. "Also, many medical devices [in hospitals] run outdated operation systems, like Windows XP that have a lot of security vulnerabilities."
Another driver of cyber risk is the fact that medical device manufacturers and hospitals don't collaborate as well as they should when it comes to devising and orchestrating an aligned defense strategy, according to Oranski. 
Black hat hackers targeting medical devices tend to do so as a gateway to other resources on the network. "The main reason for hacking these devices is to get through them into the hospital [network]," Oranski said. 
A hacked hospital network offers a potentially wide open vista of opportunities to hackers — with the vast majority having some sort of economic basis. "With nation-states, it's still based on economics but in a different manner," Oranski explained. "They are often looking for technology and IP. Hospitals are a great place to find such information because they tend to be less protected than other networks and a lot of inherent vulnerabilities." 
Medical networks are often not segmented, Bareket said. "Basically, you can go through the hospital and connect to one of the internet connections and start sniffing the network and connect to medical devices," he said. You could alter the data. Steal the information. You could even sabotage test results." 
Hackers accessing patient records are often looking for data to pilfer on the dark web, where there are experts in committing niche types of fraud. "You could have experts who are just focused on social security numbers for tax fraud," Oranski said. So the hackers who gain access to medical records often split their data trove apart and sell what they've found as a bundle. 
And while the stereotype of a hacker may be a hoodie-clad basement-dwelling individual, the concept gives short shrift to the reality of groups of hackers, whether they are informal online groups or criminal syndicates. As for the latter, "some of them are supported by nation states, but not officially," Oranski said. "But we know, within places like China, Russia or Iran, these [hackers] are often somehow connected to a nation-state somehow."
Hospital networks have historically not been as stringently guarded as those in other industries. In 2018, health care providers spent roughly 5% of their IT budgets on cybersecurity, according to Gartner research the Chicago Tribune summarized. That's less than the corresponding 7.3% the financial services sector spent and the 6.1% the retail and wholesale industry budgeted. 
Connected medical devices using common operating systems as well as wireless wide area networks such as Wi-Fi or cellular create a potentially greater attack surface than narrower alternatives. 
Buggy medical device software is another risk factor. Software-related problems have long been a leading cause of medical device recalls in the United States. A 2018 article in Medtech Intelligence concluded "software-related recalls are on the rise due to the increasing sophistication of medical device technology."
The situation is leading to an uptick in interest in the concept of Zero Trust in the medical realm, which assumes all networks are potentially hostile. Originally developed by Forrester, interest in the Zero Trust model is growing, but adoption of it remains at an early stage overall in medical contexts. 
While the Zero Trust model can't provide perfect security, it does provide solid defense, if well orchestrated, against commodity attacks that can put organizations — medical or not — in the headlines. 
"You have to create a model that basically isolate the different medical devices and any personal devices from the network itself," Bareket said. "You are wrapping each in a protective bubble." 
Sign Up for the Newsletter
The latest IoT news, insights & real-life use cases...delivered to your inbox
You May Also Like
---