7 Connected Health Trends to Keep an Eye on in 2019
7 Connected Health Trends to Keep an Eye on in 2019
Driving sweeping change with connected health devices and other technologies in the domain is often challenging, but there are bright spots.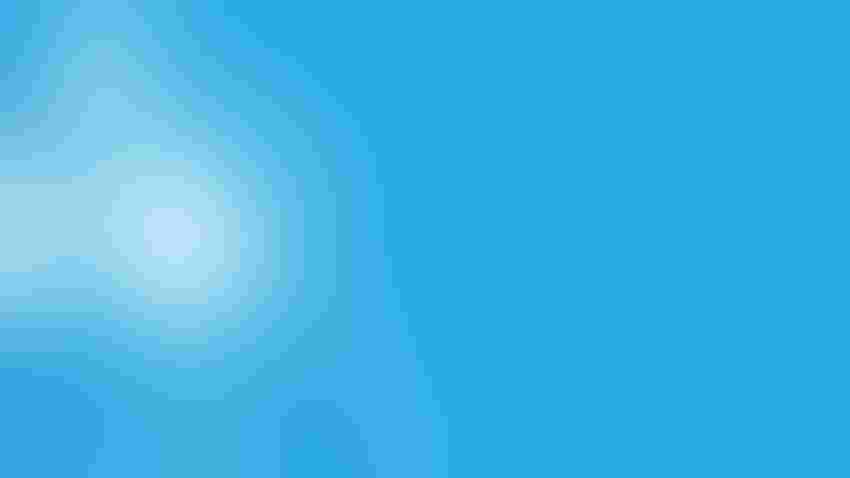 If there was ever a field ripe for disruption, it is health care. But the medical ecosystem has grown more skeptical of entrepreneurs promising sweeping change after the implosion of the unicorn blood-testing startup Theranos and large tech companies like IBM and Google promising yet struggling to shake up the field.
This article takes a look at the IoT- and AI-related technologies that are catching on — and the ones that aren't, while also exploring relevant connected health landscape trends.
[Internet of Things World is where healthcare companies find IoT innovation. Book your conference pass & save $350, get a free expo pass, or see the healthcare IoT speakers at the event.]
1. Medical Technology's Adoption Depends on How Frictionless It Is
Every year, there are scores of promising-seeming digital health technologies that enter that market, but, over time, such connected health devices collectively do little to fundamentally make the overall health care system run more efficiently. But many of the individuals pitching disruptive medical technologies fail to meaningfully shake up the often-conservative health care ecosystem. "I do think VC sort of reverence for the difficulty of disrupting the healthcare ecosystem has been slow to come. There's been an attitude of: 'We can just disrupt health care like we're disrupting retail and FinTech and everything else," said Taqee Khaled, director of strategy at Nerdery. But few of the technologies billed as being disruptive live up to their marketing. "You often don't find they get to the front lines of what is actually affecting healthcare in a day-to-day way," Khaled said.
The fact is, it remains difficult for innovators targeting the health care market to have a comprehensive understanding of the entire complex ecosystem they need. "A lot of innovators are trying to innovate on top of, but not with the healthcare value chain," Khaled said. "And so then what ends up happening is, you produce a piece of innovation that actually produces another process [that causes] friction, and introduces another piece of either documentation or requires the adoption of another technology." The most successful technologies tend to integrate the most seamlessly into the health care environment. "The less friction, and the more value per unit of friction you provide, the better your chances are that [the technology is] going to actually get used."
2. Wearable Technology Keeps Popping up in New Places
In 2019, tracking your steps is old hat. These days, L'Oreal is experimenting with creating wearable patches to detect pH levels. The DFree non-invasive device uses ultrasound to monitor bladder function. Alphabet subsidiary Verily is even rumored to be developing prototypes of a shoe that can detect falls. And Abbott's FreeStyle Libre continuous glucose monitor (CGM) can monitor blood sugar via a smartphone app with a wearable applicator without the need for fingerstick-based calibration. The Dexcom G6 offers similar functionality. The increased ease in monitoring blood sugar could make CGMs a staple for the majority of diabetics while also opening the doors for patients without the disease to begin tracking their blood sugar, predicted endocrinologist Aaron Neinstein, in a recent CNBC column. Neinstein explained that when he tried wearing a CGM to better understand his patients, he uncovered new insights into how his diet was affecting his body.  
Wearable devices are making increased use of artificial intelligence. For instance, a company known as Current Health has developed a wearable remote patient monitoring device that recently won FDA clearance for use in hospitals. The company says its technology can help reduce unnecessary hospital readmissions by detecting early signs of patient deterioration.  The technology leverages a large real-time physiological data set along with proprietary algorithms to provide insights into patient health. UK health care providers such as Dartford and Gravesham NHS Trust are using the technology to help monitor patients after they have been discharged from the hospital.
3. But the Wearables Landscape Remains Imperfect and Fragmented
Wearable devices are steadily becoming more sophisticated, but the technology is limited in ways that hold it back from achieving its potential. Several insurance companies such as John Hancock are encouraging policyholders to share wearable-related health metrics. In addition, the state of West Virginia proposed a plan to force the state's teachers to use a mobile app to track their activity levels, while penalizing noncompliance with a $500 annual fine. But such ideas have received pushback for their security and privacy ramifications.  
Most wearable devices designed to track activity levels can only monitor a handful of activities accurately and fail to accurately track when users are exercising on a stationary bike or treadmill or when they are skiing. As a result, wearable companies like Fitbit propose that users who want to, say, track their activity from a stationary bike ride enter such data manually.
Ultimately, the wearables industry should embrace standards that enable data from various sources to be integrated in a single place. Smartphone apps such as Health from Apple, Google Fit and Samsung Health provide a central dashboard of health metrics but don't always offer integration with mainstream wearables. For instance, Fitbit doesn't support Apple's Health app and Samsung removed support for a number of wearable devices from its app last September, while billing the app as "the ultimate fitness companion" for Samsung smartwatches.
4. Surgical Robotics Gradually Getting AI Capabilities
The idea of using robots in surgery dates back to at least the 1980s when SRI International (which, incidentally, also developed the Siri voice recognition that Apple acquired) began to investigate the use of robots to remotely operate on injured soldiers on the battlefield. The technology led to the founding of the company Intuitive Surgical, which now has thousands of robots in use across the world for prostate surgery, gynecologic surgical procedures and cardiac valve repair. As the field matures, it is growing more crowded and diverse, and becoming increasingly reliant on computer vision and data analytics. For instance, the Auris Health Monarch platform brings together robotics, sensors and analytics to guide endoscopes to the periphery of the lung. Zimmer Biomet recently won FDA approval for its ROSA Knee system that leverages data analysis and 3-D imaging to help orthopedic surgeons in knee replacement procedures. Alphabet subsidiary Verb Surgical is working on developing a surgical robotics platform that incorporates visualization capabilities, data analytics and connectivity.
5. AI Has Promise for Patient Dashboarding
Several years ago, the notion of an anthropomorphized general-purpose AI popped up many health care conferences. Sun Microsystems cofounder and VC Vinod Khosla caused something of a ruckus in 2012 by predicting that algorithm-driven machines could perform 80 percent of what traditionally doctors do, and by claiming five years later that radiologists would be obsolete by 2022. More recently, however, a number of press outlets including The Wall Street Journal and Stat News have questioned the accuracy of IBM's Watson technology. "Big Blue promised its AI platform would be a big step forward in treating cancer," write Daniela Hernandez and Ted Greenwald of the Journal. "But after pouring billions into the project, the diagnosis is gloomy."
The focus of using AI in health care is becoming more focused on specific use cases — detecting fraud, streamlining administrative workflow and verifying the correct dose of medicines to reduce errors. In years to come, it is also possible that AI is used to help provide clinicians with a meaningful real-time dashboard of their patients. The AI system could provide information on, say, the highest-risk patients from a pool of several hundred. "Maybe there will be a heat map that's showing me trend or aberration about how some people are doing," Khaled said. Such a dashboard could potentially pull information from consumer devices such as connected scales, blood pressure cuffs as wearable devices that track activity levels. In the longer run, such AI systems could be used to better understand the factors that lead patients to be readmitted to a hospital.
It is likely that futuristic AI pitches will persist from startups and established tech firms looking to redefine health care. "There's just a lot of different ways that I think we could Michael Crichton the whole thing and come up with future medical scenarios, but meaningfully I think creating a dashboard of quantified selves is absolutely an achievable reality," Khaled said. But the success of the technology largely depends on whether the companies developing it can convince investors of its value at scale. "I think we're at an all-time high of health care systems saying: "If it's not easy for me to do, and it doesn't loop into my natural momentum, I don't want it," Khaled added.
6. Sleep-Enhancing Tech Is Still Going Strong
The modern wearable industry owes much to the founding of Fitbit in 2007. But one of the unsung pioneers in the field was the startup Zeo, which was founded in 2003 to track user's sleep. A growing number of companies have since worked to offer sleep tracking functionality, frequently bundling the service into an existing product. Examples include the Fitbit, which first used motion and later motion in tandem with the pulse to infer sleep stages. The Apple Watch supports third-party apps to perform the same function. At CES this year, a wave of other companies including Sleep Number and Philips showcased technology to help users track sleep patterns. Sleep Number, for instance, partnered with Arianna Huffington's startup Thrive Global to help provide curated content to help Sleep Number users improve their sleep hygiene. Philips has developed a number of sleep-related products, including the SmartSleep Deep sleep headband and the SmartSleep snoring relief band, which, when worn around the chest, can help users learn to sleep on their side rather than on their back.
7. Contacts as Computing Platforms
In 2014, the medical technology field was abuzz when Google Life Sciences announced t was working to commercialize a contact lens that could detect glucose levels in diabetics. The company later announced it was partnering with Alcon to help advance the technology, and the focus of the partnership broadened to include potential contacts that could correct age-related farsightedness and the vision of patients who had undergone cataract surgery. Last November, the company, which has since been renamed Verily, announced it was pulling the plug on the blood glucose monitoring project, given the difficulty of obtaining precise levels of tear glucose readings. The companies continue to investigate other applications of contact lenses with embedded electronics.
Sign Up for the Newsletter
The latest IoT news, insights & real-life use cases...delivered to your inbox
You May Also Like
---