5 Digital Health Care Advances 
5 Digital Health Care Advances 
Now that digital health has been a buzzword of sorts for the past decade and a half, we look at overlooked digital health care advances.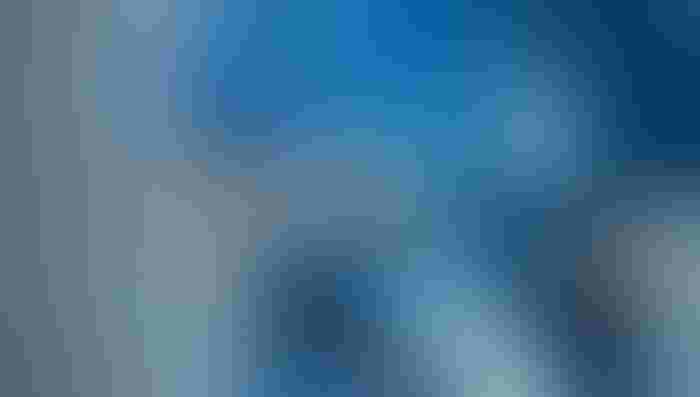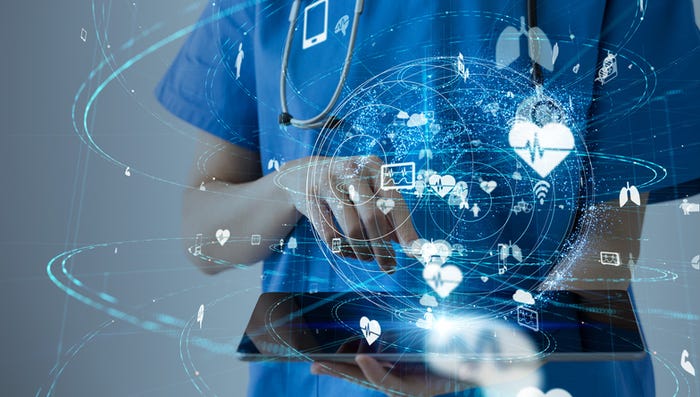 Like many other umbrella technological concepts, digital health has no clear definition, but its promises are vast. Emerging as a buzzword in the mid-2000s, digital health was a broader and more-advanced-seeming successor to prior terms such as mHealth and wireless health. 
The extent to which the health care and health-tracking landscape has evolved in the past 15 years is difficult to answer, but, broadly speaking, it's perhaps fair to say the health care ecosystem hasn't yet seen a revolutionary level of change. 
Still, it would be a shame to overlook the wave of innovative developments that highlight the potential of technologies like IoT to drive breakthroughs in the field — both in terms of patient care and beyond. Here, we highlight several such advances, including digital technologies to help facilitate quick emergency response times. 
An Autism Wristband That Predicts Aggressive Meltdowns
Researchers at Northeastern University developed a wristband that probes physiological data to predict autistic episodes 60 seconds in advance with 84% accuracy. The scientists were able to achieve that outcome by measuring variables such as heart rate, skin surface temperature, perspiration and movement via a wristband. Rather than create a bespoke wristband, the researchers used an off-the-shelf E4 device from a company known as Empatica in a trial involving 20 youth.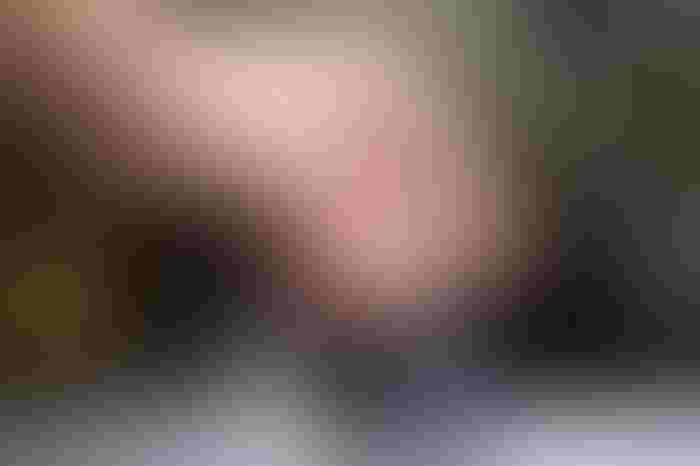 Empatica's E4 wristband.
The E4 includes a photoplethysmography sensor, a 3-axis accelerometer, electrodermal activity sensor, infrared thermopile and an internal clock that can measure time increments as small as 0.2 seconds. While the prediction of an outburst a minute in advance may seem like a relatively small amount of time, it could be enough to enable a caregiver to help calm the patient. "If we could give caregivers advance notice, it would prevent them from getting caught off guard and potentially allow them to relax the individual and make sure everyone in the environment is safe," said Matthew Goodwin, a Northeastern professor in a statement. 
[Industrial IoT World is the event where companies learn how to scale IIoT for integration, innovation and profit. Save $200 on your conference pass with VIP code "IOTWORLDTODAY."]
The group experimented with a variety of wearable technologies in the research, but "but ultimately selected the E4 because it includes multiple autonomic [variables]," Goodwin said via email. In addition, the E4 hardware also had the benefit of logging physical activity via accelerometry and made raw data accessible. It was "not pre-processed with a black box algorithm as is the case with most consumer wearables," Goodwin said. In addition, the system enabled streaming data in real time, which supports cloud-based analytics and IoT integration. Furthermore, E4 has further advantages, according to Goodwin. The system "has been validated in scientific publications, has a relatively discrete form factor, and is packaged in a waterproof and shockproof housing that makes it highly durable. Additionally, the sensor builds off a predicate device that I was involved in developing." For disclosure, Goodwin is a scientific advisor to Empatica. 
Using Drones for Medical Samples (and Emergencies)
The idea of using consumer drones to respond to medical emergencies is not new. In 2014, a Dutch engineer created a drone carrying a defibrillator payload. According to researchers at Delft University of Technology, the technology could boost the chances of survival for a patient suffering from cardiac arrest from 8% to 80%. 
Perhaps unsurprisingly, researchers have since demonstrated that drones can respond to simulated emergencies substantially faster than traditional ambulances. In a recent experiment, researchers using the DJI Phantom 3 Professional drone competed against ambulances in the Iraqi city or Erbil. A drone equipped with first-aid supplies reached patients in an average of 90 seconds —  a full 120 seconds faster than the ambulance. 
While a variety of medical drone-related projects remain in development, a few are being commercialized. Earlier this year, for instance, UPS and urban delivery firm Matternet teamed up to use drones to deliver medical samples at WakeMed, a North Carolina health care system. The samples in question include blood and tissue collected during procedures at WakeMed. FAA sanctioned the project. 
A Wearable Sweat Tracker
"I'm dehydrated."
Those two words have become commonplace in the United States in recent decades, leading belated comedian George Carlin to ask in the mid-1990s: "When did we get so thirsty in America? Is everybody so dehydrated they have to have their own portable supply of fluids with them at all times?"
Yet the risks of dehydration are real. Side effects from drinking insufficient water include increased risk of injury to athletes, stress to the cardiovascular system, temporary brain shrinkage including diminished attention and memory, as well as other problems. 
But determining how much water to drink has traditionally been difficult. Researchers from the University of California, Berkeley and at Northwestern University seek to improve the situation with the invention of a patch that measures sodium in sweat from the skin. By measuring sweat through the device, athletes could determine how much to drink to rehydrate. 
The research efforts at Berkeley at Northwestern are not related.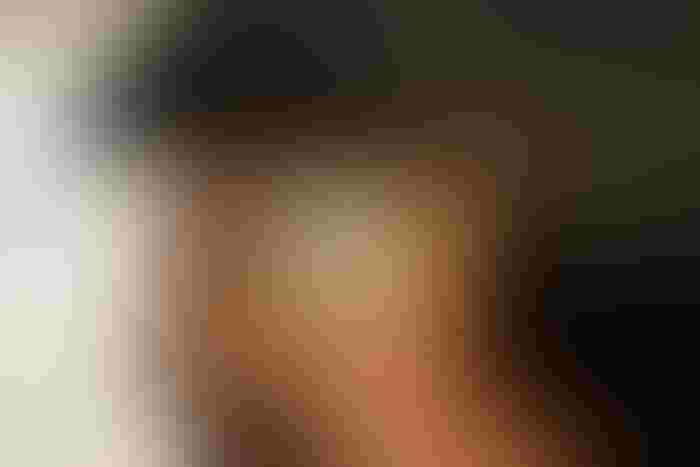 The Northwestern effort, backed by Gatorade, enables patients to determine if they should drink more water and replenish electrolytes. The technology could also spot a biomarker for cystic fibrosis. Its diagnostic capabilities could evolve to include other diseases over time. '
The Berkeley research aims to improve scientists' understanding of sweat metrics and understand differences in sweat-to-blood ratios in healthy and diabetic patients. The Berkeley scientists also concluded in an article published in Science Magazine that sweat monitoring is a "convenient tool for tracking hydration status," while also determining more research is needed to understand how factors such as age, body mass and diet influence sweat composition. 
In the long-run, sweat-monitoring sensors could be integrated directly into workout clothing. "For example Lycra or yoga pants would be perfect because they will be permanently in contact with your skin for longer periods of time," Mallika Bariya from the University of California at Berkeley told NPR. 
Data-Driven Insurance
The underpinnings of the modern insurance industry stretch back to circa 1686, when Edward Lloyd opened a new coffee shop near London's docks. Patrons came to gather to drink tea and coffee, of course, but they also came to gossip and bet. As BBC explains, some visitors of the establishment bet Royal Navy officer Admiral John Byng would be executed "for his incompetence in a naval battle with the French." That bet turned out to be right. 
Out of that culture of gambling, insurance opportunities began to dawn. If sea captains wanted to insure a ship, they could approach patrons to sign the bottom of a contract. The term "underwriter" emerged from that context, as did the insurance company Lloyd's of London. 
Information — about the ships, crews and anything else relevant — was an important part of the business. But once a seafarer sets sail, it was often difficult to determine what happened to a given vessel until it returned to the London port. 
The traditional industry is similarly reactive. In the case of life insurance, for instance, an applicant needs to fill out scores of documents and undergo medical exams while trying to makes sense of commission-driven sales staff.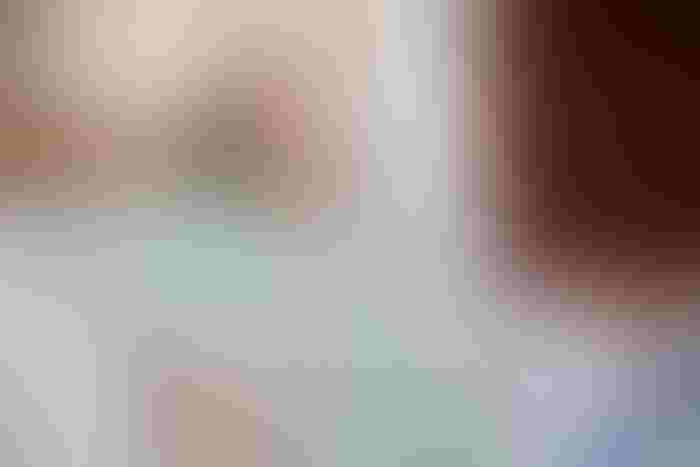 Companies like Ethos Life Insurance is aiming to change that equation. Arming itself with predictive analytics the company says applying for life insurance can take minutes for the majority of applicants. The majority of applicants also are not required to undergo a medical exam. Other companies such as Ladder, Fabric and Quotacy have similar business models. 
From more of an IoT perspective, John Hancock announced it would cease offering traditional life insurance, replacing it with interactive policies that draw data from wearable devices and smartphones. The company launched an interactive life insurance option in 2015. The company's policy awards policyholders for achieving wearable-based fitness goals and for entering workouts and healthy meals into an app. 
Policyholders score premium discounts for hitting exercise targets tracked on wearable devices such as a Fitbit or Apple Watch and get gift cards for retail stores and other perks by logging their workouts and healthy food purchases in an app.
Smart Speaker Skills for the Elderly
While the advocacy group Consumer Watchdog, Electronic Frontier Foundation and others accuse Google and Amazon of spying on users, the devices continue to be popular. More than 133 million smart speakers are in use around the world. The microphones embedded in such devices — and the cameras included in some home hubs — can provide a convenient means of communication with the elderly and their loved ones.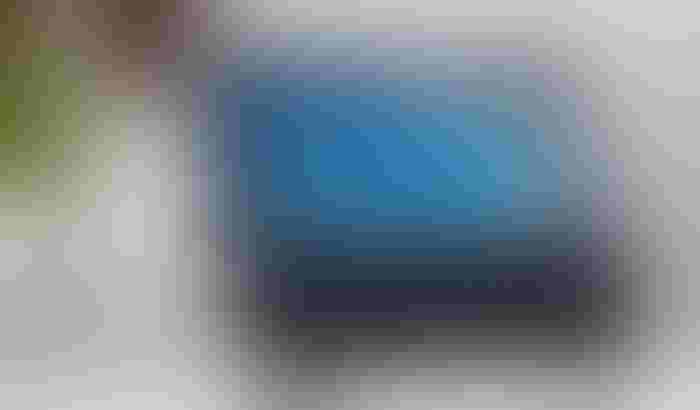 Amazon Echo Show
On that note, State Farm and Amazon have teamed up to create a "skill" for owners of the Amazon Echo Show to help create "a virtual circle of support, coordination and communication at any time of the day while delivering a personalized experience to the senior," according to a statement shared with CNBC. Owners of the Echo Show device can share alerts and allow visitors and caregivers to check in on them. Separately, Amazon is working on developing mechanisms for its Alexa devices to help manage health information and provide health-related reminders.  
Sign Up for the Newsletter
The latest IoT news, insights & real-life use cases...delivered to your inbox
You May Also Like
---