Flying Car Showroom Opens in Germany
Flying Car Showroom Opens in Germany
The Pal-V flying car converts from road driving to flying mode in five minutes and requires a runway to takeoff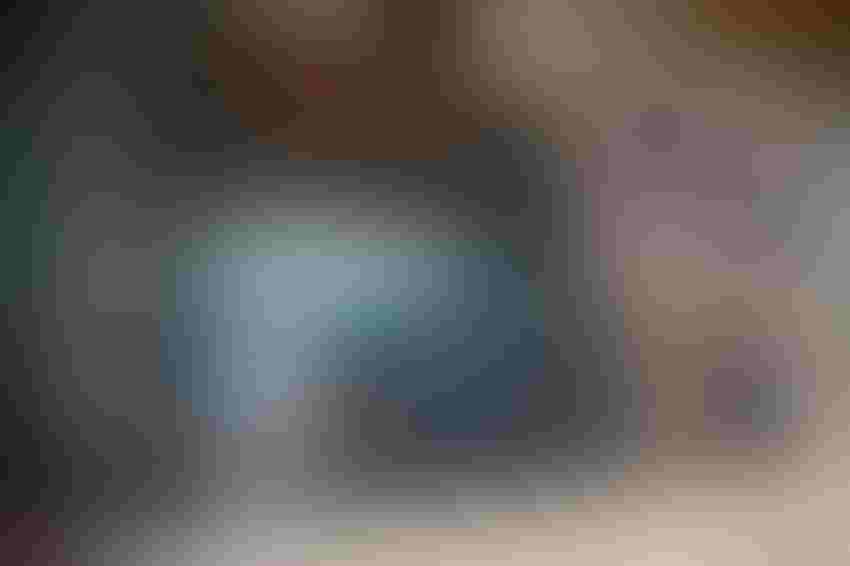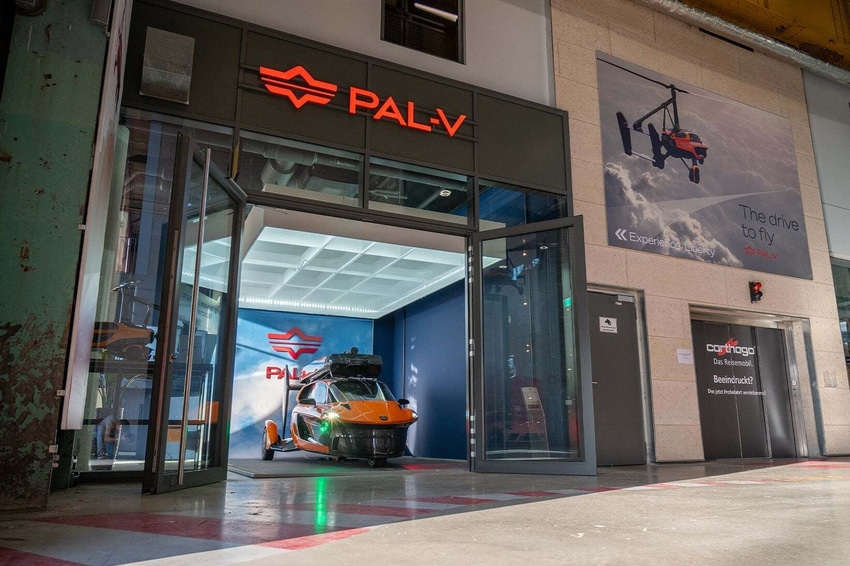 A showroom dedicated to flying cars just opened in Munich, Germany, by Pal-V (personal air and land vehicle).
The Pal-V vehicle Liberty is certified to drive on public roads as well as fly.
The vehicle differs from others coming to market around the world. Those are primarily VTOL (vertical takeoff and landing) vehicles, which do not require a runway since they take off vertically, and most are electric.
The Pal-V Liberty is a gyroplane, which has relatively small, fixed wings and a rear propeller that pushes it forward, causing a rotor atop the vehicle to spin. The vehicle, somewhat of a cross between a helicopter and a plane, requires an airfield to take off and land and is powered by a 200-horsepower engine.
The two-person vehicle has a land range of 800 miles with a maximum speed of 100 mph and a flight range of up to 300 miles at a maximum altitude of 11,000 feet. 
The transformation from road driving to flying takes five minutes, according to the company.
Like what you're reading? For more stories like this on emerging technologies, sign up for our free daily email newsletter to stay updated!
Pal-V has different versions of its Liberty flying car, including a sport edition and a pioneer edition, which is highly personalized.
Retail showrooms for aerial vehicles have already opened in the U.S. with others on the way.
For example, Aeroauto, located in Royal Palm Beach, Florida, has two EAV showrooms in Florida, one in Hollywood and another in Palm Beach Gardens. It is also planning a showroom in Texas at the Greenport International Airport and Technology Center in Emerald Island.
The Pal-V showroom is intended to serve as a platform for buyers or investors.
"We believe that the future of transportation lies in the skies, and with our showroom now open in Munich, we are one step closer to turning this belief into a widespread reality," said Robert Dingemanse, CEO of PAL-V. "Flying cars are no longer a distant dream; they are here, they are real and they are ready to revolutionize the way we travel."
Pal-V, founded in 2008, started road testing in 2020 and is now approved for road usage. The company plans to make flying car deliveries for 2024.
The Pal-V flying vehicle is targeted to individuals, taxi services, observation and inspection flight services.
Sign Up for the Newsletter
The latest IoT news, insights & real-life use cases...delivered to your inbox
You May Also Like
---