Why Aeris Debuted the Fusion IoT Network 
Why Aeris Debuted the Fusion IoT Network 
The new IoT network offering prioritizes flexibility while integrating connectivity with applications and data services.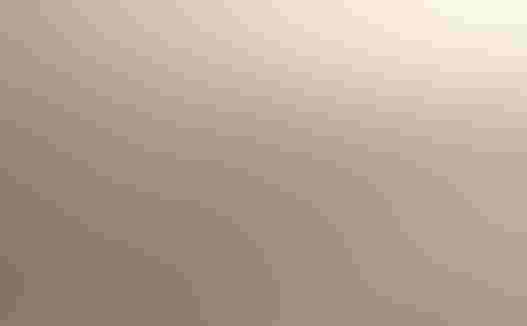 3D illustration of many arrows changing way to converge toward objective on kraft paper. Confluence background.
Getty Images
Founded in the 1990s, Aeris has been in business before the term "Internet of Things" was coined. It was quick to embrace the concept of machine-to-machine communications or M2M. Its cellular network service sends one billion IoT messages per day and has more than 14 million devices on its network. Late last year, Gartner named Aeris as a "visionary" in its Magic Quadrant for Managed M2M Services, Worldwide for the third consecutive year. 
The company recently announced the introduction of a tailor-made network for IoT devices known as the Fusion IoT Network, which offers support for 5G as well as other cellular varieties such as LTE, 3G and 2G. The latter is still in use in many parts of the world, although many mobile network operators are phasing out older-generations of cellular technology. The Fusion IoT Network also supports more-specialized machine communications technology such as NB-IoT and LTE-M. Those communication protocols fall under 5G standards.
The basis for the Aeris Fusion IoT Network is the company's IoT connectivity services, which has been the company's bread-and-butter for the past decade. The new offering also draws on investments over the past five years in what is known as the Aeris Mobility Platform, an end-to-end IoT technology stack. Also referring to it as AMP, Kanaya said the platform "moves beyond the network layer into the application and data layer," said Raj Kanaya, chief marketing officer at Aeris. AMP made Aeris an "end-to-end solution provider," he added. 
[IoT World is North America's largest IoT event where strategists, technologists and implementers connect, putting IoT, AI, 5G and Edge into action across industry verticals. Book your ticket now.]
The Fusion IoT Network draws on the company's background to address a common challenge for its customers. "Historically, our customers look at networks and applications as two separate silos that are not sharing information," Kanaya said. "We are trying to blend those together so that there is a more seamless interaction between the two layers." 
Heightening the relevance of that transition are broad changes in cellular connectivity. As telcos sunset 2G and 3G, a higher number of enterprise IoT companies are likely to transition to LTE-M and NB-IoT. During this transition, having an integrated strategy for networking and applications is vital, according to Kanaya. "If there are constraints in the network and the application isn't aware of them, it leads to suboptimal use of resources and increased costs," he explained. 
Another consideration is that, as more IoT projects scale to become international in scope, there will be a higher demand for "supporting multiple carriers, as well as having mobility across those carriers," Kanaya said. The Fusion IoT Network was designed to meet those needs. 
Aeris also operates a mobile core network, which was developed from the ground up for IoT applications. 
Kanaya points to a company that has taken advantage of the flexibility of the Fusion IoT Network. "There's [an Aeris] customer in the home security space that was a large customer of a mobile network operator in the U.S., and they wanted to use us as a second supplier. But they did not want the additional complexity of having multiple providers and multiple APIs to integrate with," Kanaya said. "What we offer for them and other customers is what we call BYOC, bring your own carrier." That enabled the home security company to retain its commercial arrangement with its existing mobile network operators but to allow Aeris to manage it through its platform. "We've done an API-level integration into that MNO, so this customer has a single point of managing all of their devices, whether it is from that MNO or is Aeris-provided connectivity."  
The company has 50 plus patents protecting the intellectual property relating to its network.   
The Fusion IoT Network offers support for over-the-air updates, which, according to a press release, can help customers achieve a 60% reduction in cost and a 30% increase in battery life. When asked how those figures were calculated, Aeris Vice President of Product Management Amit Khetawat said the company created mathematical models relating to automotive and asset tracking applications. "It was based on the amount of data and how frequently and how often they transfer," Khetaway. "And also the congestion on the cell tower," Kanaya added. 
Aeris selected Google Cloud Platform as the infrastructure provider for the Fusion IoT Network, signing a multi-year contract with the cloud provider. Factors persuading the company to go with Google include GCP's capabilities in terms of managed Kubernetes, machine learning features and its virtual private cloud features. 
If there is a central theme behind the Fusion IoT Network, it is its intent to future-proof IoT deployments. "Technology obsolescence is a big challenge for our customers," Khetawat said. Because high-speed 5G deployments, as well as NB-IoT and LTE-M, remain in at an early phase of implementation, Aeris executives expect its customer base to prioritize cellular flexibility. "There will be applications where [enterprise companies with IoT projects] would want to take advantage of 5G when and where it is available. When it is not, they'll fall back to other technologies and possibly different providers for those technologies."
The bulk of IoT use cases for now arguably don't need to take advantage of the high throughput and low latency millimeter wave spectrum 5G offers. "Certainly, there are high bandwidth use cases in auto certainly, where they're looking at video surveillance, autonomous vehicles and downloading huge amounts of data and HD maps and so forth," Kanaya said. "But use cases where we see a lot more interest is in the LTE-M and NB-IoT." Although 2G and 3G will exist for longer in regions such as Europe, the battery advantage of LTE-M and NB-IoT will likely persuade cellular IoT implementers to make the switch, according to Kanaya. "On the low data rate side, I think [LTE-M and NB-IoT are] going to be totally transformational." 
Sign Up for the Newsletter
The latest IoT news, insights & real-life use cases...delivered to your inbox
You May Also Like
---