Western Digital Debuts New 3D NAND Products for IIoT 
Western Digital Debuts New 3D NAND Products for IIoT 
The proliferation of data at the edge of networks is creating demand for more local storage.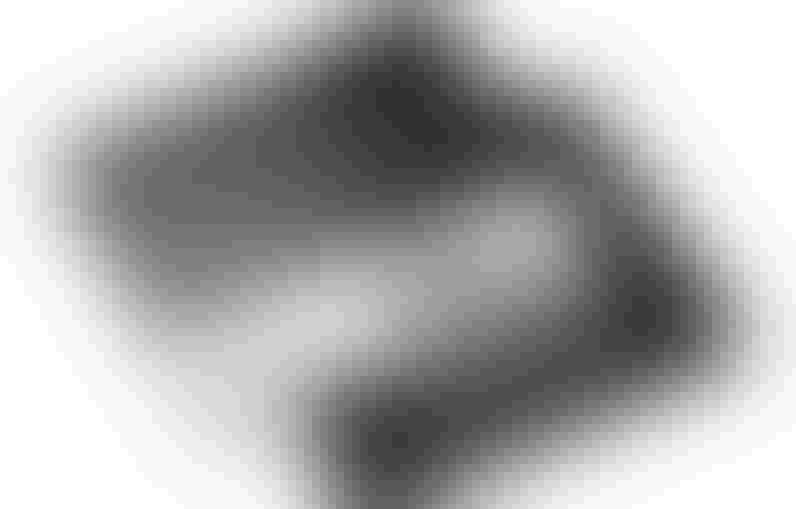 With the rise of cloud computing, the question of where to store and process data has, for many companies, become more abstract. But data volumes are exploding, adding to the cost of using the cloud for storage. A single autonomous vehicle could quickly generate several terabytes of data per day, if not more. But a modern car — or semitruck or another vehicle type for that matter, need not be fully autonomous to generate tremendous data volumes, given the growing ubiquity of features such as dashboard cameras, advanced driver-assistance systems, vehicle-to-everything communications and safety sensors. 
The situation is much the same in the industrial space, thanks to growing support for concepts such as smart factories, Industry 4.0 and broader concepts such as digital transformation. 
Against that backdrop, Western Digital launched a new portfolio of ruggedized, 64-layer 3D NAND products designed to meet industrial companies' storage needs. Included in the product introduction is a line of industrial-grade eMMC devices, SD and micro-SD cards. Potential applications of the storage technology include: manufacturing systems, edge-computing hardware, drones, industrial cameras, gateways and robotics, among others. 
[Industrial IoT World is the event where companies learn how to scale IIoT for integration, innovation and profit. Save $200 on your conference pass with VIP code "IOTWORLDTODAY."]
"We are engaged in all segments that need and thrive on data," said Samuel Yu, director, technical product marketing for Western Digital's automotive, mobile and embedded devices segment. 
Traditionally, the data center was the nexus for storing and processing such data. But given the increased interest in edge computing and the rise in machine-generated data in industrial environments, there's a growing demand to store and process that data closer to where it was generated. 
In addition, there is a gradual redefinition of data among industrial companies. "Data used to be a log where you just record an event," Yu said. "But now, people see data as an opportunity to gain insight and to reap value out of it." 
"And at the same time, we are seeing that AI is proliferating," Yu said. More industrial companies are pursuing full automation of their operations, while broader numbers use sensor fusion, analytics and machine learning to drive productivity and efficiency. 
"The important thing to remember is that as you get more compute at the edge and more AI, you need access to data in real-time," Yu said. "Storage plays a critical piece of that. And we see storage playing a critical role in enabling the Industry 4.0 transition."
Western Digital's recently announced portfolio leverages 3D NAND in a range of form factors.
In 2015, Gartner hailed 3D NAND as "a disruptive technology" in that it allows for memory cells to be built vertically. 
Allied Market Research anticipates that the international 3D NAND market could hit $100 billion by 2025, growing at an annual clip of 35%. For context, the market was worth approximately $9 billion in 2017. 
Western Digital's recently announced 3D NAND portfolio includes the company's first 64-layer e.MMC variants, known as the iNAND IX EM132 EFD. One version can be used in environments from –25 C to +85 C, while a wide-temperature version can be used from -40 C to +85 C. 
The products comply with the recent e.MMC 5.1 standard while also offering backward compatibility. The iNAND products support capacities as large as 256 GB. 
"The iNAND is the most common form interface today for embedded systems in the industrial space," Yu said. "There are two things that we've done by launching this product. One, it increases the capacity points to 256 gigabytes. Two, it extends the life of these products." 
Yu estimates that most industrial e.MMC users have deployed 2D NAND technology. "With this 3D technology, we'll continue to be able to meet the demands of the space in the in the upcoming years," he said  
Rounding out the new product offerings are the company's IX LD342 SD card and IX QD342 MicroSD card. The former is available with up to 512 GB of storage while the latter supports up to 256 GB. 
"The spectrum of requirements at the edge is wide. The applications are diverse," Yu said. And the proliferation of IoT makes it more so. That's why the product line supports a wide range of temperatures and with an array of storage capacities. 
Western Digital may be one of the biggest storage companies, but several other vendors have introduced 3D NAND products for industrial applications. 
Use cases extend from the traditionally industrial to more-ubiquitous applications such as security cameras and digital signage. "If you have a security camera, it's writing to the storage 24×7, so you need something that is rated for high endurance," Yu said. "But if you have a digital signage system, you're reading from it 24×7; it's more of a read-intensive application. And so the requirements and the usage models will be different for that," he added. "We work with our customers to understand the requirements and all these different applications, and we filled out our portfolio to serve those needs." 
Sign Up for the Newsletter
The latest IoT news, insights & real-life use cases...delivered to your inbox
You May Also Like
---