SAP: 'X-Data' a Boon for Firms with IoT Projects
SAP: 'X-Data' a Boon for Firms with IoT Projects
The German software giant wants to not just help ensure its customers' operations are running smoothly, but that their employees and customers are happy as well.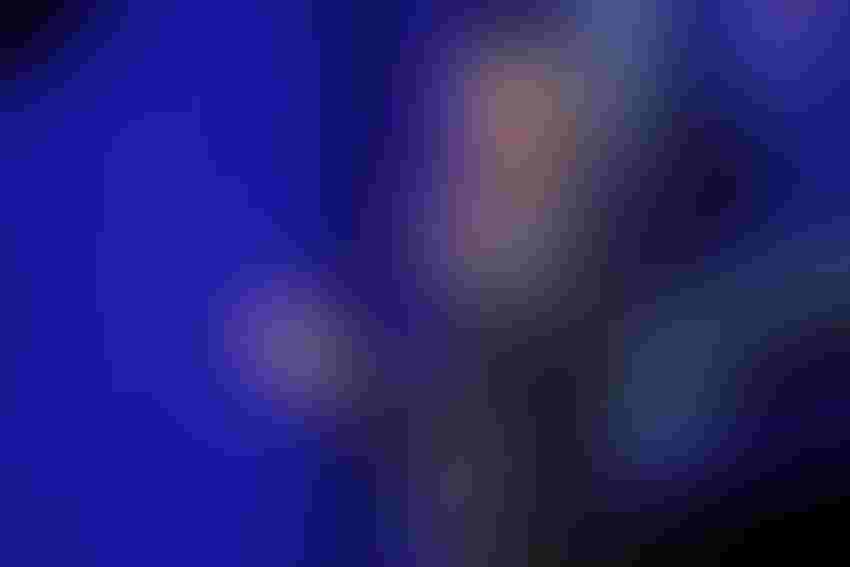 ORLANDO—Amidst the vast show floor at this year's SAP Sapphire event is a smart coffee display serving as a microcosm of SAP's newly expanded focus. Featuring both B2B and B2C modules, the demo showcased a host of SAP software, including C/4HANA, Leonardo IoT, Sales Cloud and its conversational AI. As disparate as those technologies are, their chief focus is primarily on helping coffee companies with their daily operations. Café owners, for instance, can use various tools to predict boiler problems in their espresso machines before they cause a breakdown. Or they can use traditional customer purchasing history offer them custom discounts.  
But a highlight of the smart coffee software was functionality from SAP's recent Qualtrics acquisition. In the demo, information streams in from customer surveys and social media (perhaps a customer shared an image of latté art while another publically lamented about rude service at one of the coffee company's locations). The software provided a means to correlate customer experience with operations, and adjust accordingly.
If there is a central theme of this year's SAP Sapphire, it is this: The company sees customer experience data as a complement to their traditional operational and financial focus. "SAP must be the platform that combines X-data (experiential data) with O-data (operational data)," said SAP chief executive officer Bill McDermott in a keynote address."X plus O gives you the ability to deliver true personalization at mass scale."
[Internet of Things World is the intersection of industries and IoT innovation. Book your conference pass and save $350, get a free expo pass, or see the IoT architecture speakers at the event.]
The shift in focus represents a substantial for the company and reportedly caused temporary tensions for SAP's board. "I was upset when you did this, Bill," said SAP co-founder and board chair Hasso Plattner, referring to McDermott's backing of the Qualtrics acquisition. "Because I didn't invent that," he added jokingly.
SAP has woven experience management functionality into its C/4HANA suite and HR systems. Competitors such as Oracle with its RightNow feedback cloud service and Saba Software with its Employee Pulse Survey Software are expanding their survey capabilities.
Although the international SAP is massively larger than the Utah-based Qualtrics at the time of the $8-billion acquisition, Qualtrics software emerged as a sort of yang counterpart to SAP's operational software the SAP Sapphire event, because of its connection to human experience. The company's executives promised marrying the two together would result in something greater than the sum of the proverbial parts. It's all well and good if a company can deploy SAP software to run a tight ship as far as business operations are concerned, but that company should be doing as much to measure and optimize their people's experience — whether their customers or employees. "Today, organizations are disproportionately rewarded when they deliver a great experience, and absolutely punished when they do not," said Qualtrics chief technology officer Ryan Smith. He later shared data suggesting 80% of chief executive officers think they provide a great experience, but a mere 8% of their customers agree.
Smith also used the example of coffee to make his point. "Coffee is a basic commodity, traded on global exchanges," he said. "Right now, the cost of wholesale coffee beans are around two cents per cup." The first Starbucks, founded in 1971 in Seattle, was able to command a premium by selling freshly-roasted high-end coffee beans and brewing equipment. In 1982, Howard Schultz, at that time the general manager of the supplier Hammarplast, became director of marketing for the company. After a trip to Italy, Schultz became inspired to sell coffee — almost as if it were an experience. "He was completely captivated, while traveling in Europe, by the romance from the coffee," Smith said. "He masterminded each and every single customer interaction. He actually even prioritized the employee experience." And the company would enter an exponential growth phase as a result.
The central selling point of Qualtrics as a means to quantify experiential data is "heaven sent" for SAP customers with IoT projects, said Elvira Wallis, senior vice president, global head of Internet of Things. It allows the company to combine customer and employee experience data and map it to data from smart, connected devices. "Think of taking data from the real world, like real usage data, from a product and combining that with the survey capabilities of Qualtrics," Wallis said.  
SAP's ability to help track the use of connected devices can also help combat survey fatigue. If a user only uses 5% of the functions of a device but receives a survey asking them about all of that device's functions, the user is unlikely to complete the survey. And if he or she did, the results would be largely irrelevant. "Experience questions are really tailored to what people use," Wallis said. "So usage data and experience data, that's a nice combination." IoT projects can provide the former. "And then Qualtrics can [capture] much better the experience aspects of the business," Wallis added.
Mike Lackey, SAP's global vice president of solution management, line of business manufacturing, said Qualtrics can help manufacturers avoid the proverbial race to the bottom that can occur when products become commoditized. "Nobody wants to compete on price," he said. "If you look at when we had the downturn in the early 2000s, it was the companies that made premium products that fared best." By contrast, many companies competing based on price struggled.
While many manufacturers with IoT projects or machine learning initiatives are doing so to enhance operations, those technologies by themselves don't always help manufacturers fully understand the diversifying desires of consumers. "We're seeing this individualization. You want what you want, you know what you want, you know when you want it," Lackey said. Manufacturers that can deliver on those expectations will tend to have more repeat customers. "Qualtrics is going to give our customers the data to provide the right experience," he said. "And when you do that, you're not competing on price. You're getting more for your services and products, and now you're able to pour it back into your company and you're able to improve that experience even more."
Sign Up for the Newsletter
The latest IoT news, insights & real-life use cases...delivered to your inbox
You May Also Like
---