Resource Constraints Undercut the ROI of IoT at the Edge
Resource Constraints Undercut the ROI of IoT at the Edge
While IoT devices show major ROI operating at the far reaches of the network, there are still major power and compute resource constraints that hinder adoption.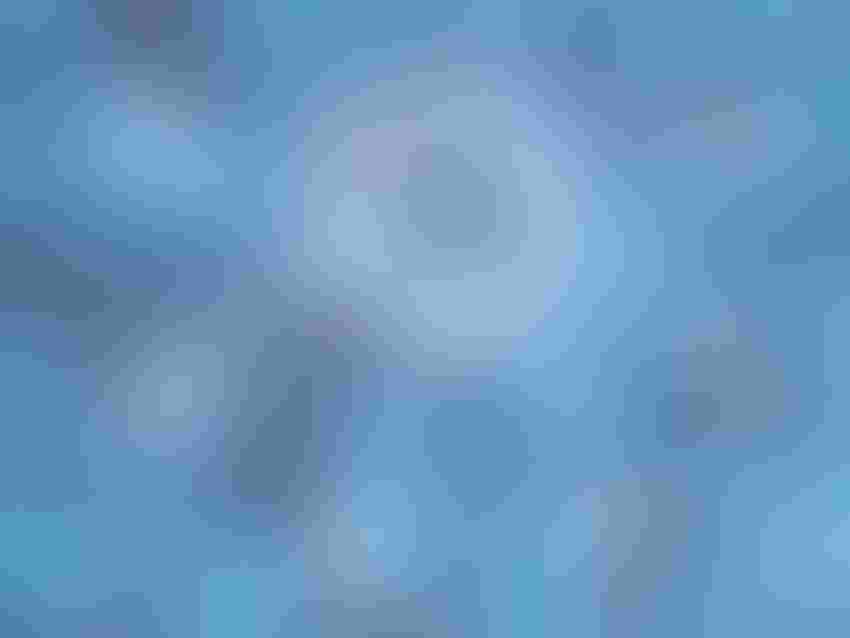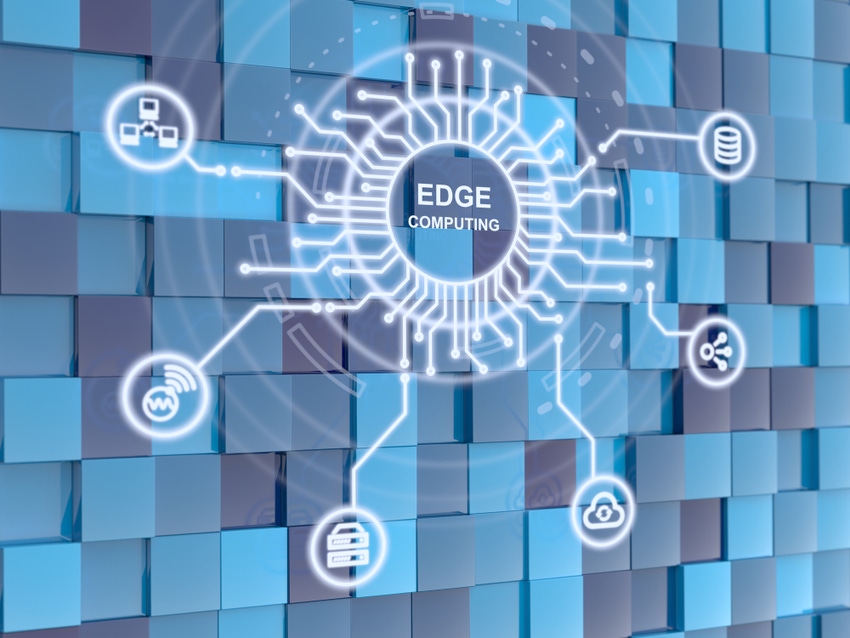 Edge computing circuit circle on blue cube background 3D illustration
Thinkstock
IoT at the edge has gained momentum and is creating various benefits for autonomous driving, predictive monitoring and video streaming.

IoT devices at the edge benefit from small form factors but also pose challenges in terms of compute and power constraints.

Enterprises have only begun to understand how to successfully deploy IoT at the edge, as a result.
While IoT at the edge of the network continues to make strides, resource constraints pose ample challenges to these devices.
Internet of Things (IoT) devices today benefit from lower network latency at the edge and greater data intelligence on device. This can enable a variety of tasks, from autonomous driving to real-time video streaming to preventative maintenance of equipment. Processing at the edge circumvents the time delays and data security challenges of centralized computing: Instead of sending data back and forth to a data center or a cloud, data is processed locally.
Companies are beginning to reap the benefits of edge processing in ways they barely imagined five years ago. Consider retailers, which now use edge processing for video surveillance at the register — not only to minimize product loss but also to target other customer services issues in checkout.
As a result, edge processing is coming into its own, complementing cloud architectures where tasks need real-time processing and lower latency. Analysts predict this will continue. While some 10% of enterprise-generated data is created and processed outside a traditional centralized data center or cloud, by 2025, Gartner predicts this figure will reach 75%.
"Organizations that have embarked on a digital business journey have realized that a more decentralized approach is required to address digital business infrastructure requirements," said Santhosh Rao, senior research director at Gartner.
"As the volume and velocity of data increases, so too does the inefficiency of streaming all this information to a cloud or data center for processing."
Constrained Compute and Power Resources for IoT at the Edge
At the same time, edge computing architecture suffers from various compute and power constraints. Edge devices often have smaller form factors than data center and cloud resources and may be located in hard-to-access locations. That results in power and compute constraints that limit their efficacy.
That's problematic: Data-intensive processes at the edge, such as video streaming, data analytics and autonomous driving, have become increasingly prominent, but these tasks are also data hogs that require resources at the edge.
Experts discussed the newfound pros and cons of IoT devices at the edge in a session on the relationship between edge computing, connectivity and AI at Embedded IoT World in late April.
The compactness and lower latency of IoT devices at the edge can bring new challenges. Particularly, devices' remoteness can pose challenges for resources.
"These sensors are at the very edge of the network," said Colleen Josephson, Ph.D. candidate, electrical engineering, Stanford University and speaker at a session on IoT devices at the edge during Embedded IoT World. "Industrial moisture sensors … monitoring, pollution monitoring on streets, ecological and agricultural monitoring — all these places are at the outer reaches of the network, so they are going to be hard to contact.
Josephson said.
Constrained connectivity and remote access are paired with constrained power.
"If you have a sensor deep in the walls of a building and it's designed to alert you if there is a leak, how do you power it? How do you bring connectivity to these far reaches of the network?" Josephson noted.
IoT Still a Patchwork
Today, companies are deploying IoT — more than 90% of respondents with IoT involvement to a recent Omdia survey said that IoT was core to their digital transformation efforts — but enterprises still face challenges, such as the patchwork nature of IoT projects.
IoT devices may be deployed in silos. Sometimes these shadow IT projects take place when one department wants to forge ahead with digitization but doesn't enlist other departments. This can create security problems, data and device integration issues, or, at minimum, problems with IoT sprawl — where practitioners don't even know the devices in their estate. This can create security vulnerabilities down the line.
Experts during the session said that IT-OT convergence has become pivotal to IoT deployment success. But where IT projects are often short-term and agile, OT departments are used to working on several-year timelines.
"OT and IT people haven't always been in a situation where they needed to chat together," said Jim White, CTO of IoTech Systems. "Now they have to work on different timelines. Those in IT are used to agile projects, which take six months. But in OT, it can take five, six, seven years".
Further, enterprises need to rethink how to incorporate IoT devices and the data insights from those  into their business operations. Many enterprises may bring in devices and they may connect them, but that doesn't mean all processes are integrated to accommodate the data collected. Nor does it mean that all departments are synchronized and bought in.
Indeed, according to a Cisco report, 27% of respondents to a survey said that they need to improve their ability to update business and operational processes to benefit from IoT technologies.
They are connecting things, but they are finding it difficult to bring in an entire solution. They can bring in pieces and parts, but they have to assemble those pieces and parts. That's a challenge if they start from the IT side and need OT expertise from the other side.
IoT at the Edge: It Takes a Village
Experts agree that cohesive activity and cooperation will fuel IoT project success. Today, many companies still introduce IoT devices piecemeal.
"Companies are connecting things, but they are finding it difficult to bring in an entire solution," White said. "They can bring in pieces and parts, but they have to assemble those pieces and parts."
To that end, the IoT ecosystem of hardware providers, software developers, consultants, integrators and others needs to come together to bring IoT technologies to fruition cohesively for end-user customers.
"It's going to take a village to create and manage these solutions," said IoTech Systems' White. He noted that these far-flung constituencies need to collaborate and work together to bring siloed IoT to the enterprise as a cohesive technology.
"Getting [different] groups working together, hardware, software, networking people, open source with a hand in the pie but not complete control of it," White noted. "It takes a lot of new communication channels –that is a challenge a lot of organizationss face: It's a whole new set of processes and conversations that need to occur."
Sign Up for the Newsletter
The latest IoT news, insights & real-life use cases...delivered to your inbox
You May Also Like
---