Making Sense of the IoT Connectivity Landscape
Making Sense of the IoT Connectivity Landscape
How technologies like 5G, Wi-Fi 6 and Bluetooth 5 stack up and what it means for the connectivity landscape.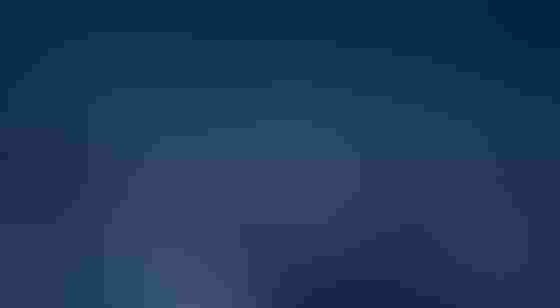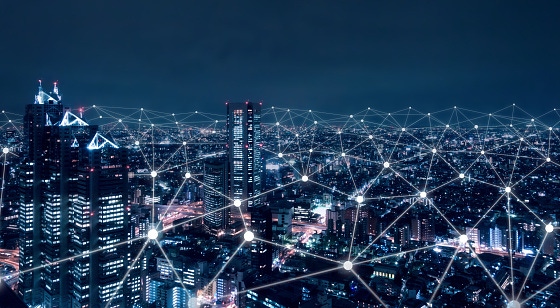 Now that the iPhone 11 and Samsung Galaxy S10 Plus are shipping with Wi-Fi 6 support and new 5G phones and networks are starting to appear, you're probably wondering about the differences between the network standards and how — or if — they will affect your life.
Understanding the evolving wireless connectivity landscape first requires a reality check. Even though Wi-FI 6 and 5G standards have been finalized at most levels, you still can't make full use of the networks. There's plenty of build-out to come, along with wide-scale adoption and purchase of enabled devices, phones and routers.
"5G is going to happen, but not now," said Craig Mathias, principal with the Farpoint Group. "Given our forecast for critical mass, you can depend on it around 2023." Before then, expect to be dealing with errors and bugs, he added.
Wi-Fi 6 is also known as 802.11ax, but after years of 802.11 versions from A, B, AC and N, the standards body Wi-FI Alliance came up the new nomenclature along with a new certification program late last year. The alliance certified the Wi-Fi 6 standard in September; the next step is ratification by the Institute of Electrical and Electronics Engineers.
But most people are waiting for speed, not paperwork, especially since Wi-Fi 6 promises it will be 30% faster than the previous generation, with top data speeds of 1.5 to 2 Gbps. Compare that to most home Wi-Fi networks that now offer under 300 Mbps.
To get where it takes seconds rather than minutes to download vast video libraries of your favorite weekend viewing, you'll need an end-to-end connection, with Wi-Fi 6 supported on the ISP access point and the phone — otherwise you'll default to the previous generation speed. 
In addition to faster download speeds, Wi-Fi 6 features what is known as High Efficiency Wireless technology, such as the ability to handle more simultaneous users on the network, better power utilization and less interference between wireless bands. The new version still offers the usual 2.4 GHz and 5 GHz bands.
The Wi-Fi 6 routers will be 1024-QAM (quadrature amplitude modulation), sending 10 bits of binary code with each transmission, compared to the current Wi-Fi 5 routers that are 256-QAM and send 8 bits of binary at once. That will mean less buffering time and more signals can be handled at once. Wi-Fi relies on transmission of those radio waves.
OFDMA (orthogonal frequency division multiple access) further divides the management capacity of your router. MU-MIMO (multi-user, multiple input multiple output) allows your router to talk to multiple devices as well.
But how many things do you really need to do at once at home? In the 5G world, the hype has been around for years, but real-world deployments are at least a few years away, thanks to ongoing build-outs. For instance, Verizon, the largest carrier, says it will have 5G in 30 markets by the end of the year. AT&T, T-Mobile and Sprint are also just getting started. 
Compared with Wi-Fi 6, which relies on radio waves and antennae in a small area, 5G is a cellular technology that can cover longer distances. As opposed to large cell towers, 5G networks will be rolled out using so-called small cells that are much closer together and tightly linked. 5G is about 10 times faster than 4G and will offer gigabit speeds. 
But because it operates on a high-frequency spectrum called millimeter wave (mmWave), 5G can't travel through walls or closed windows like 4G can. And some analysts say 4G might speed up as 5G moves forward.
Then there's another emerging technology known as Bluetooth 5, an upgrade to the current wireless technology for linking peripherals such as headphones, keyboards or mice. It's been in the iPhone since version X and in the newest headphones such as the Bose Noise Cancelling 700.
Bluetooth is the current standard for all home, car or office environments for connecting peripherals. Wi-Fi 6 is likely to deliver high bandwidth internet in homes, offices and campuses. 
5G use cases are a lot more complicated. Some experts say that 5G will eliminate the need for Wi-Fi altogether, as carriers will at some point be able to offer 5G in the home for all internet and broadband services. On the distant horizon, 5G (or perhaps its successor) will be a key piece of smart city and autonomous vehicle management.
More near-term use cases are already being tried out in urban areas and in specialized locations such as NFL stadiums, usually where you have the greatest demand of users in need of immediate and uninterrupted access. 
Expect to see even an broader range of wireless and cellular technologies, including licensed and unlicensed, to address an unlimited scope of applications, according to Scott Raynovich, founder and chief analyst at Futuriom.com. Industrial use cases tend to involve connectivity along the 5G spectrum including LTE-M, narrowband IoT and fixed broadband, while Wi-Fi 6 offers close-range opportunities.
An interesting work in progress is called OpenRoaming, which allows instant access to 5G and Wi-Fi 6 networks. Initially proposed by Cisco, the system uses privacy identifiers similar to hotspots, enabling users to move from a 5G network to Wi-Fi and keep sessions active and secure. 
In the end, Wi-Fi 6 and 5G are complementary services, Mathias said, then added: "But while I'd love to tell you this is all going to be a simple process, it's not."
Sign Up for the Newsletter
The latest IoT news, insights & real-life use cases...delivered to your inbox
You May Also Like
---