IoT Deals and Partnerships: Vodafone, Samsung, Qualcomm and More
IoT Deals and Partnerships: Vodafone, Samsung, Qualcomm and More
All the latest deals and partnerships from the world of IoT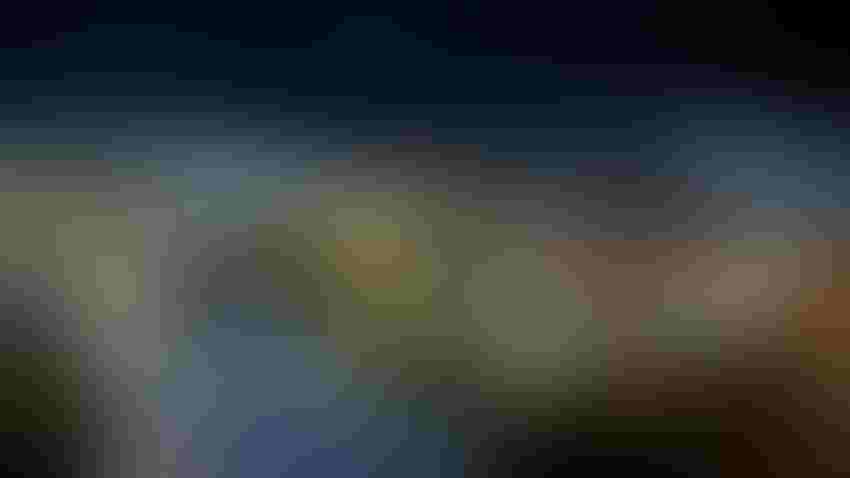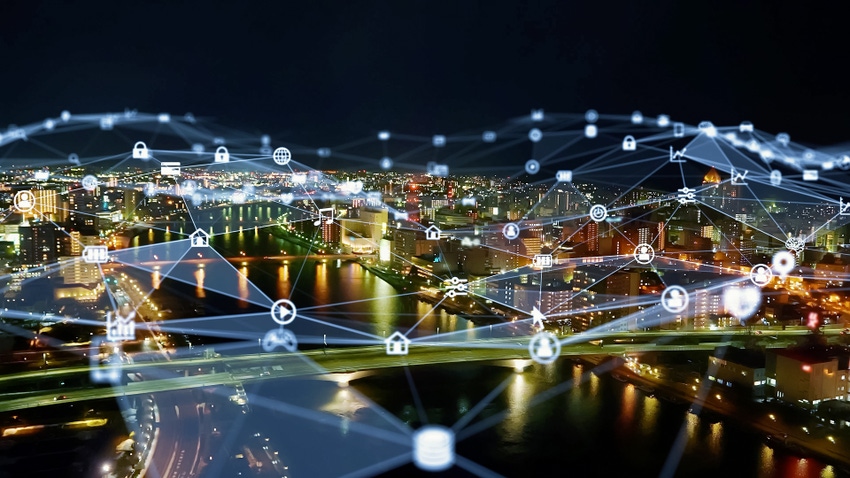 From Vodafone and Samsung's mass RAN rollout to Qualcomm's enhanced connectivity solution with floLIVE and INEOS Oxide using Globalstar's satellite tech to track explosive gasses, here are the latest deals and partnerships from the world of IoT.
Vodafone, Samsung Begin Mass Open RAN Rollout Across the UK
Samsung is working with Vodafone on its large-scale Open RAN deployment, replacing legacy technologies at 2,500 mobile sites in Wales and the South-West of England.
The collaboration marks the largest Open RAN rollout in the U.K.
For the installation, Samsung is providing its vRAN software supporting multiple radio access technology (Multi-RAT) and its O-RAN compliant radios. 
The deployment is the latest milestone in the expanded collaboration among Vodafone, Samsung and several other partners, since the U.K.'s first 5G Open RAN site in Bath in January of 2022. Samsung also supported the installation of Open RAN in Vodafone's Exmouth and Torquay network, in December 2022. 
"Vodafone has been at the forefront of Open RAN innovation and we are excited to kick off the mass installation of Open RAN," said Andrea Dona, Vodafone's U.K. chief network officer. "After rounds of testing and validation, we are well prepared to embark on this new phase in our Open RAN expansion."
"We are witnessing how innovative technologies like Open RAN and vRAN can further bolster 5G capabilities," said Junehee Lee, Samsung Electronics' executive vice president. "Following this historic milestone in Europe, we will continue working together with Vodafone to take their Open RAN networks to new heights."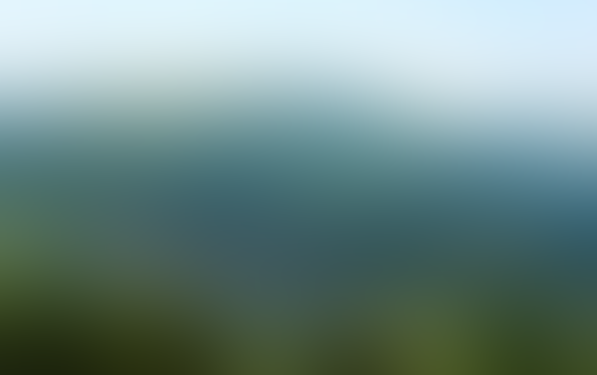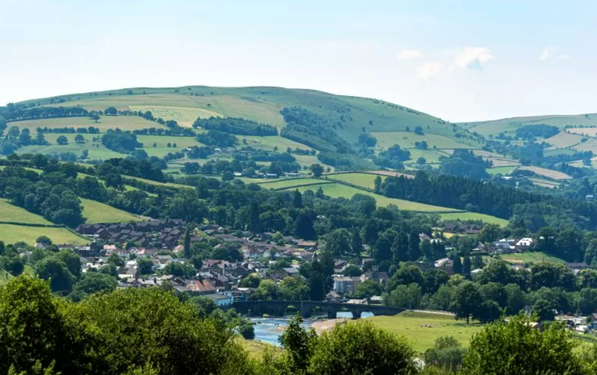 Credit: Vodafone
floLIVE, Qualcomm Collaborate on Global Connectivity Solution
floLIVE and Qualcomm have announced their collaboration to "enhance global connectivity" on Qualcomm's Aware Platform. 
Under the partnership, floLIVE will bring its cellular network offering to Qualcomm's ecosystem, expanding its reach to cater to OEMs and global enterprises. Combined, the technologies create a platform that enables global connectivity, with the partners saying they aim to "redefine how IoT devices connect and communicate globally."
With the floLIVE solution, devices can use a global network operator database, with multiple operators in a region, improving connectivity reliability and helping overcome roaming restrictions and challenges. 
"We are excited to collaborate with Qualcomm Technologies to bring our hyperlocal cellular network expertise to the Qualcomm Aware Platform, empowering businesses to harness the full potential of IoT," said Curtis Govan, floLIVE's president of the Americas. 
"We are excited to welcome floLIVE into the Qualcomm Aware ecosystem as a collaboration partner to intelligently enhance global connectivity of IoT devices," said Mohammed Ansari, Qualcomm Technologies' senior director of business development. "A key differentiator of Qualcomm Aware is the ability to embed and optimize connectivity on IoT devices globally, with security as a focus, and intelligently manage the link from device to the cloud in a way that is designed to address the needs of customers across diverse industries."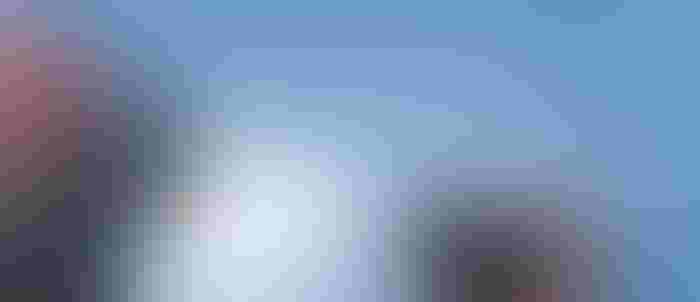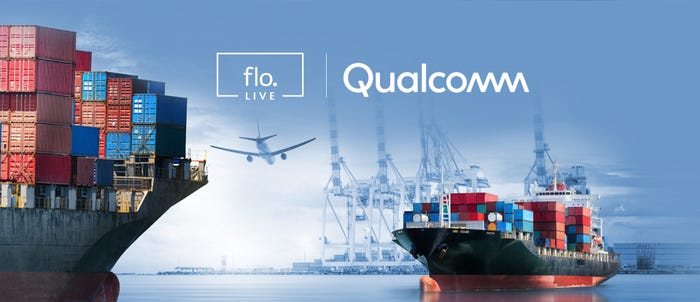 Credit: floLIVE
Globalstar Satellite IoT Tech Selected for INEOS Oxide Explosives Missions
Globalstar Europe Satellite Services has been selected by petrochemicals provider INEOS Oxide to provide satellite connectivity for its Ovinto tracking solution. 
Under the deal, Ovinto will leverage Globalstar's satellite communication technology to provide accurate, real-time tracking of highly explosive gasses as they are transported across Europe. 
INEOS Oxide now has Ovinto Sat sensors installed across its entire fleet of tank containers and rail cars, a total of approximately 700 devices.
Ovinto Sat uses Globalstar's low-power STX3 chipset, the smallest satellite transmitter of its kind on the market. As the device is battery-powered, users can monitor hazardous materials even in unpowered environments such as rail cars and tanks. 
"The need for reliable, resilient connectivity is particularly acute when transporting potentially hazardous materials," said Mark O'Connell, general manager at Globalstar EMEA & APAC. "With no GSM signal over many areas of continental Europe, satellite is the only reliable way of communicating, and we are proud to collaborate with Ovinto to support INEOS."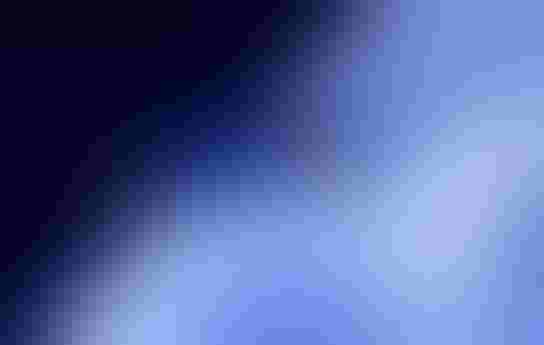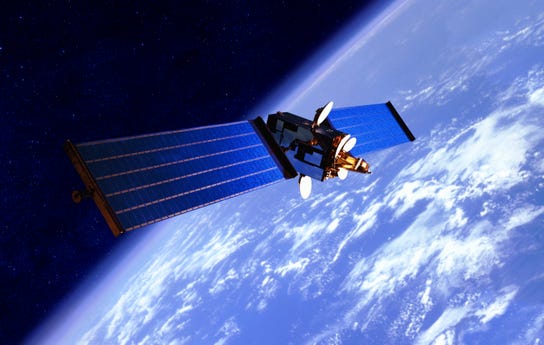 RapidSOS, Emergency24 Partner to Improve Fire Incident Response
RapidSOS and Emergency24 have partnered to develop more efficient and rapid alarm systems for commercial fires, offering first responders more accurate data. 
With the launch of the partners' digital alerts, Emergency Communication Centers (ECCs) nationwide can receive dispatch information from monitoring centers in real time. By digitizing the process, the new alert system removes the possibility of handoff or transcription errors, as well as bypassing reliance on phone calls.
Using RapidSOS, central stations can rapidly and easily share data with ECCs and field responders.
The alerts contain information on the type and criticality of the situation, as well as its location.
"With this solution, our telecommunicators immediately receive location and critical incident data directly on their screens, delivered digitally while they engage with the central dispatch station and go through the verification process," said Jessie Wiederhold, Clermont County Communication Center's director. "The result is a faster and smarter response that will help save property and lives."
"The potential loss factor from a commercial building fire is exponential. Timing is of the essence in addressing these incidents," said Edward Parkinson, RapidSOS' president of the public sector. "The partnership with Emergency24 connects 'smart' commercial fire systems with first responders – helping them to make better-informed decisions and deploy the right resources faster."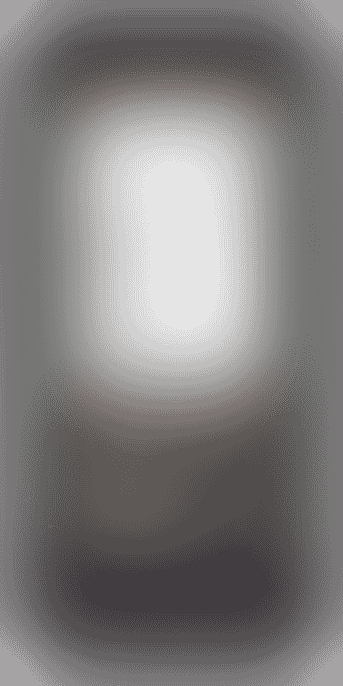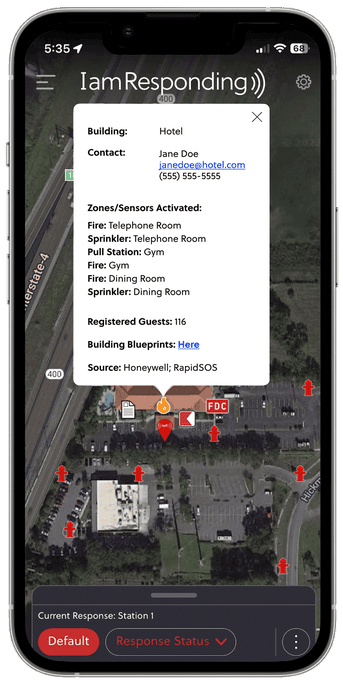 Credit: RapidSOS
Horizon Robotics, Stradvision Partner on ADAS Solutions
Horizon Robotics and Stradvision have announced a strategic partnership integrating Stradvision's perception technology, SVNet, on Horizon's Journey series computing solutions, to provide advanced driving assistance solutions (ADAS).
Stradvision's SVNet provides vision-based object detection and recognition, even in challenging weather conditions, and has been optimized on Horizon's Journey computing solutions using the Horizon OpenExplorer software development toolkit. 
"The automotive landscape is undergoing a rapid transformation," said Yu Kai, Horizon Robotics' CEO. "Stradvision's production-proven perception solution enables market-competitive ADAS implementation. Through its optimization on Horizon's energy-efficient computing solutions, we will together bring safer and more competitive products, and promote the digital transformation of the automotive industry."
"We empower automotive players to seamlessly integrate our technology with a spectrum of hardware options, thereby expediting the evolution towards software-defined vehicles," said Junhwan Kim, Stradvision's CEO.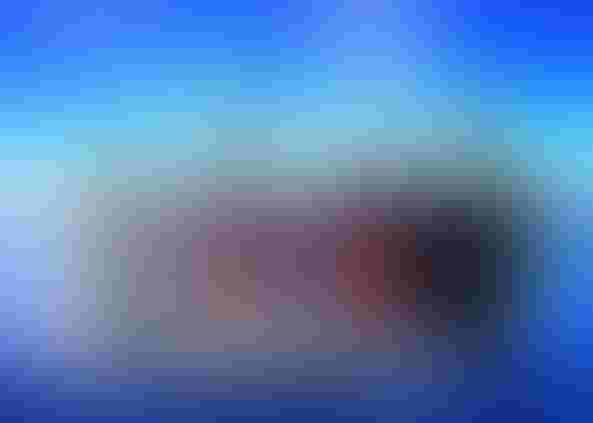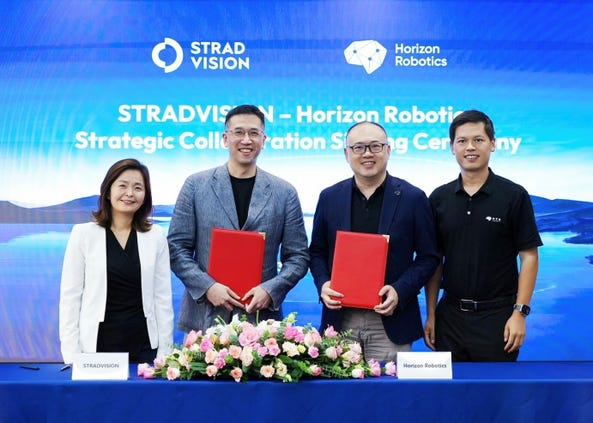 Credit: Horizon Robotics
LogRhythm, Cimcor Partner to Develop Enhanced Cybersecurity Capabilities
LogRhythm and Cimcor have announced their partnership to develop enhanced cybersecurity offerings. 
The partnership combines LogRhythm's security information and event management (SIEM) platform and Cimcor's file integrity monitoring (FIM) solution, CimTrak.
The combination allows LogRhythm to ingest integrity data that can identify zero-day attacks, ransomware activity, and configuration vulnerabilities. 
"Security threats are constantly evolving, and organizations must remain vigilant in protecting their sensitive data and infrastructure," said Andrew Hollister, LogRhythm's chief information security officer. "Our partnership with Cimcor allows us to offer a holistic cybersecurity solution that not only detects and monitors threats but also safeguards the integrity and compliance of crucial files and systems. By leveraging this joint offering, organizations can strengthen their security posture and effectively combat ever-evolving cyber threats."
"LogRhythm offers extensive support for and integration across our entire product portfolio to address the ever-evolving cybersecurity landscape," said Robert E. Johnson, Cimcor's CEO. "This partnership enables us to extend the reach of our solutions and provide customers with a comprehensive security offering. Together, we can help organizations stay one step ahead of cybercriminals and protect their most critical assets."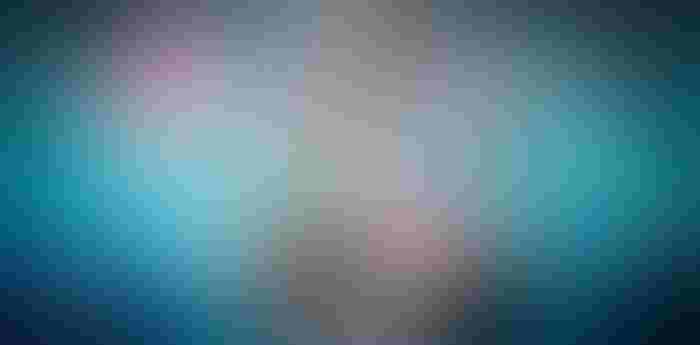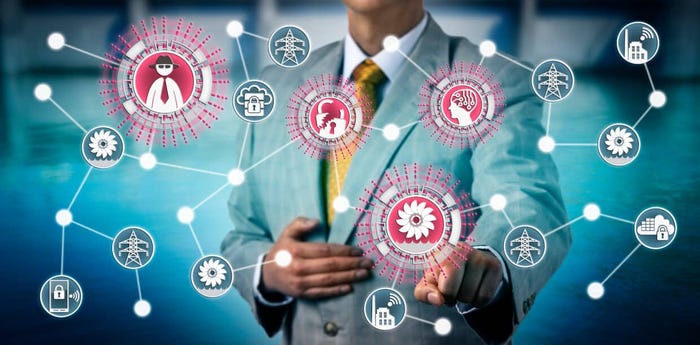 Credit: Logrhtym
Midco, Plume Collaborate on Enhanced Wi-Fi for Small Businesses
Midco has announced the availability of its Wi-Fi service powered by Plume, the Midco Business Wi-Fi Pro.
The new service is tailored to specifically meet the connectivity, security and productivity needs of small businesses.
Business owners, employees and customers can gain access to several cloud and AI-enabled features, such as self-optimizing Wi-Fi, AI-based security, real-time motion awareness and remote managing capabilities for staff.
"One standout feature of Midco Business Wi-Fi Pro is the ability for customers to create a branded Guest Login Portal using the app," said Tom McAdaragh, Midco's president. "This personalized portal enhances the guest experience while strengthening the customer's brand, leaving a lasting impression on business customers."
"Until now, small businesses have relied on costly enterprise technology or self-built solutions that can be difficult to administer and soak precious management time," said Niall Robinson, Plume's head of sales for the Americas. "We're delighted to partner with Midco to bring a purpose-built solution that allows small business owners to focus on the operational needs of their businesses, enhance productivity, and better serve employees and customers."

ABB Invests in Edge-to-Cloud Platform Provider, Pratexo
ABB has announced a strategic partnership with Pratexo, an edge-to-cloud platform company. 
The partnership involves a minority investment in Pratexo through ABB's venture capital unit, ABB Technology Ventures (ATV). Financial details of the investment were not disclosed.
Pratexo's technology platform supports IoT and AI tools which require compute power at the edge. The company's technology enables rapid set-up of systems that process vast amounts of data from IoT sensors. These systems can then run advanced analytics in real time close to the location of the device, rather than in the cloud.
According to ABB, the deal will help its customers "deploy edge-based networks and solution architectures" that provide real-time insights, with reduced cloud data transfer volumes, improved data privacy and security, and the ability to run even when not connected to the internet.
"Investing in and partnering with innovative startups like Pratexo advances our technological services capabilities to provide enhanced industry 4.0 business outcomes to our customers," said Stuart Thompson, president of ABB's electrification service division. "With the open technology stack from Pratexo, we can deploy and scale the transition seamlessly, securely and in a bespoke manner."
"With the increased focus on IT security and privacy, companies are moving away from centralized cloud to edge and micro cloud-based IoT solutions to retain resilience, flexibility and scalability," said Mads Moeller, head of ABB Technology Ventures. "This partnership will fast-track the development of software technology for ABB's customers to perform real-time, causal analysis for electrical faults, allowing for improved operations."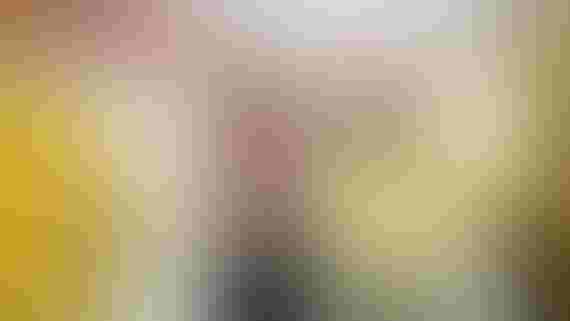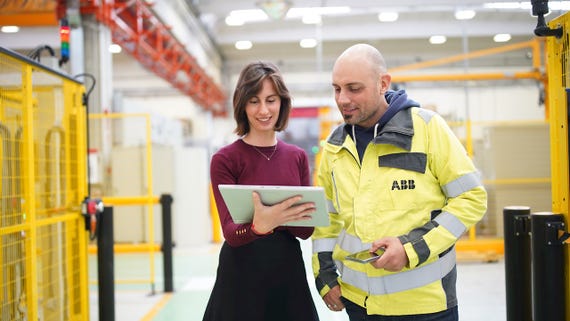 Credit: ABB
Sign Up for the Newsletter
The latest IoT news, insights & real-life use cases...delivered to your inbox
You May Also Like
---