IoT Deals and Partnerships: Amazon Sidewalk, Vodafone, Microsoft and More
IoT Deals and Partnerships: Amazon Sidewalk, Vodafone, Microsoft and More
Also inside, Renesas to acquire Sequans in $249 million deal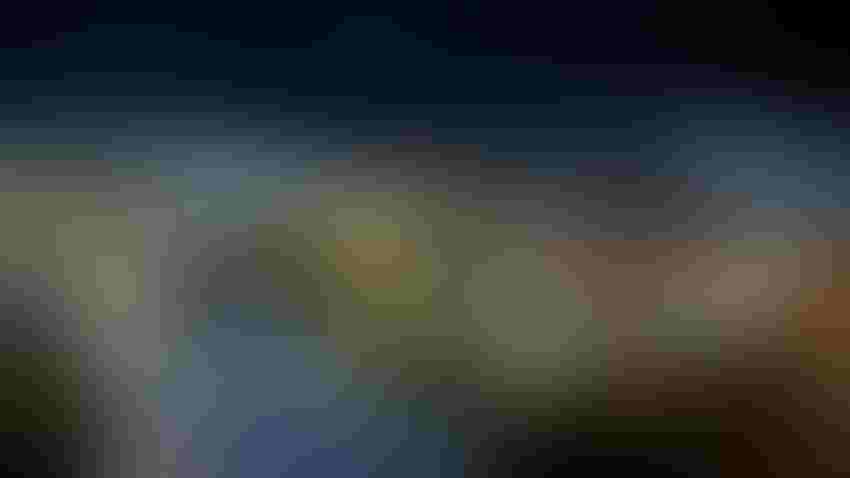 From Amazon Sidewalk's deployment of Arrive's smart mailboxes to Vodafone's Web3 services alongside Aventus and Microsoft Azure's cloud management tool with Hitachi Vantara, here are some of the latest deals and partnerships from the IoT industry.
Amazon Sidewalk Integrates Arrive Smart Mailboxes
Arrive has announced the successful integration of its smart mailboxes with Amazon Sidewalk, a community-wide network used by devices such as Amazon Echo and Ring security cameras.
Arrive said it plans to integrate the new technology in its devices, which are currently in mass productionand set for distribution in the next couple of months.
The smart mailbox service alerts users when they have a delivery and also provides an emergency alert system for security capabilities. 
"Our Mailbox as a Service (MaaS) gives you every delivery option you can imagine as it ensures package safety but also provides an emergency alert system and offers a host of other applications like using our camera to track pets and packages and serving as a hub to connect disparate smart devices," said Dan O'Toole, Arrive's CEO. "Mailboxes are everywhere, and our smart mailbox offers so many additional benefits than the traditional box-on-a-pole unit. Adding this capability is a value add that will make a huge difference to people whether it's alerts to human safety or mechanical issues or just peace of mind."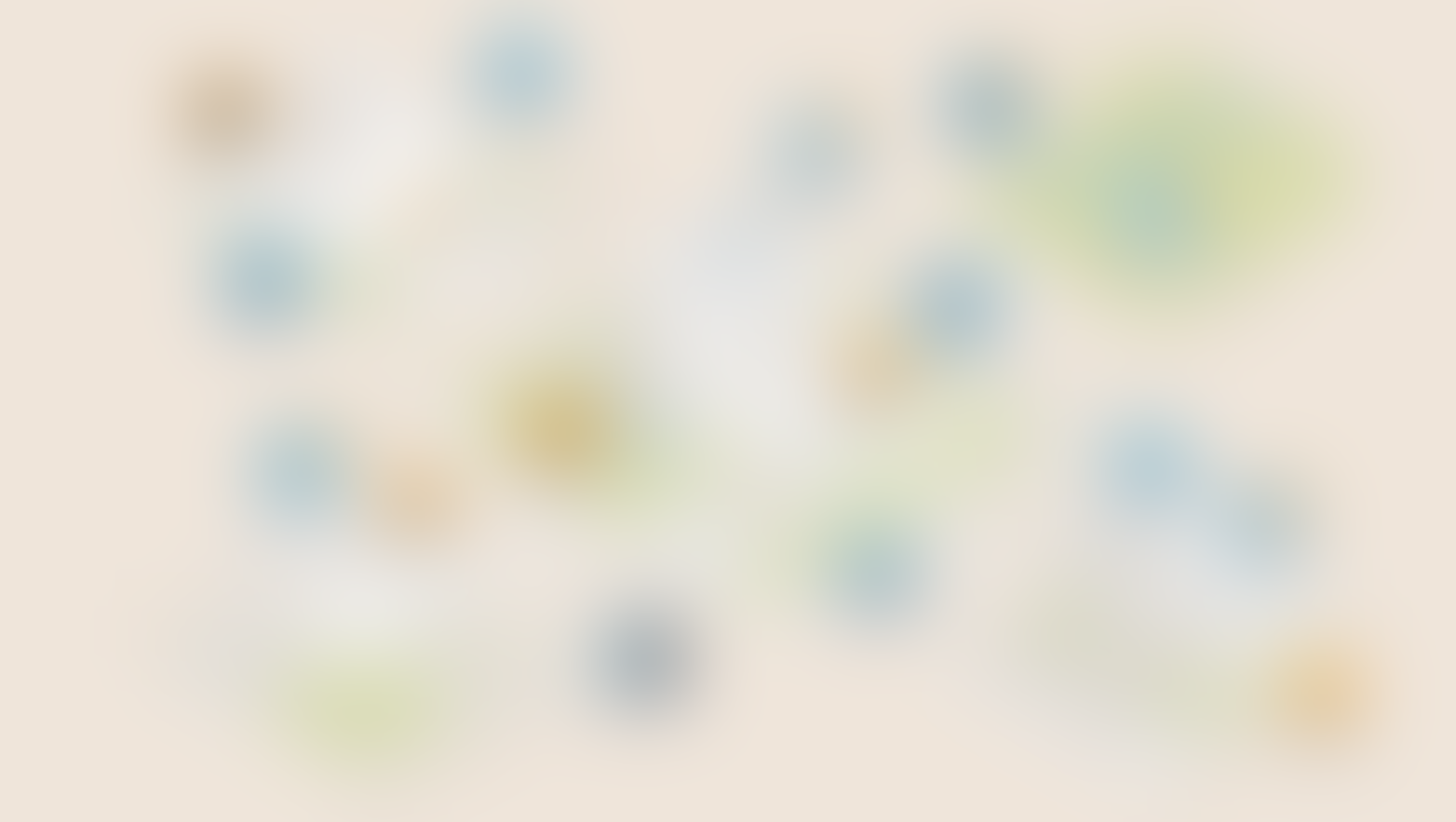 Renesas to Acquire Cellular IoT Technology Provider Sequans 
Semiconductor supplier Renesas has announced its plans to acquire Sequans, a 5G cellular solutions provider, in a $249 million deal.
The deal is expected to close by the first quarter of calendar year 2024, subject to regulatory approvals.
UAccording to Renesas, under the deal Renesas it will integrate Sequans' cellular connectivity products and IP into its core product lineup, including microcontrollers, microprocessors, analog and mixed signal front ends. 
"We are thrilled to take our partnership with Sequans to the next level," said Hidetoshi Shibata, Renesas' CEO. "Sequans is a leader in the fast-growing cellular IoT market with wide cellular IoT network coverage. The company's technology gives Renesas a path to offer broad connectivity capabilities across IoT applications to address the evolving customer needs."
"We have been working closely with Renesas to serve the growing market demand for massive IoT and broadband IoT customers," said Georges Karam, Sequans' CEO. "As many telecom operators around the world continue to invest in 5G infrastructure and with the expanding deployment of IoT applications, combining with Renesas opens up vast opportunities to usher in a new era of seamless connectivity and digital mobility that can transform a multitude of industries."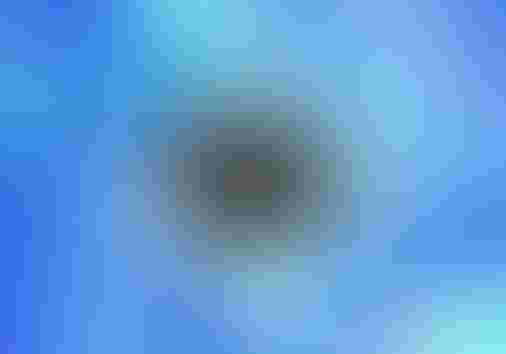 Vodafone, Aventus Partner to Bring Web3 Services to Customers
Vodafone's  Economy of Things' Digital Asset Broker (DAB) business is partnering with Aventus, in a project to accelerate businesses' adoption of Web3 – a new blockchain-based decentralized world wide web.
Vodafone DAB and Aventus will initially focus on improving security and supply chain reliability in the aviation industry. The partners are developing a solution that equips cargo tracking pods with blockchain-enabled SIM cards connected to the DAB platform. 
"Through our strategic partnership with Aventus, we can help businesses and third-party providers securely adopt, and benefit from, Web3 services through the Vodafone DAB platform," said Jorge Bento, Vodafone DAB'sCEO. "Addressing the needs of the airlines is a start, and we look forward to exploring many other opportunities with Aventus."
"Combining Blockchain, IoT and Web3 has the potential to overhaul the way businesses operate and interact with their customers, bringing huge efficiencies and benefits," said Alan Vey, Aventus' CEO. "Those willing to understand and leverage it today have the unique opportunity to shape tomorrow's digital landscape."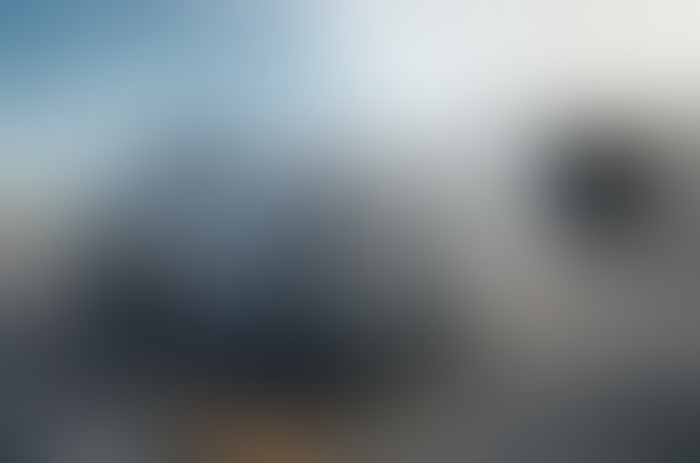 Soracom Expands iSIM Commercial IoT Growth
Soracom has announced several new partnerships with Sony Semiconductor Israel, Kigen, Murata and Quectel to support commercial deployment of next-generation iSIM (Integrated Subscriber Identity Module) for Soracom customers.  
iSIM technology offers reduced physical size, improved processing capacity, greater energy savings, higher security and lower cost when compared to existing SIM and eSIM technology. 
"iSIM technology matches perfectly with Soracom's Subscription Containers feature, which lets users download new profiles over the air as needed," said Ken Tamagawa, Soracom's CEO. "iSIM represents the future of SIM technology, and this collaboration puts our customers at the leading edge of IoT development." 
"iSIM technology is a game changer for anyone who wants to secure data originating from connected devices, whether it's for delivering unique customer experiences or for AI solutions," said Vincent Korstanje, Kigen's CEO. "The commercial availability of iSIM on Soracom's network is the result of extensive collaborative testing of the Kigen iSIM OS using the market-leading modules and chipsets."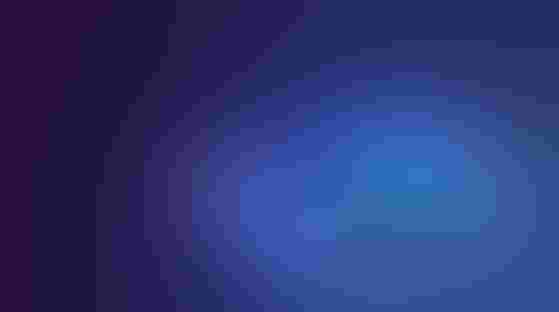 Hitachi Vantara, Microsoft Azure Collaborate on Cloud Management Tool
Hitachi Vantara has expanded its collaboration with Microsoft to launch Hitachi Unified Compute Platform (UCP) for Azure Stack HCI. 
The hybrid cloud solution enables cloud management across multiple environments including data centers, branch offices and edge computing, "providing businesses with greater visibility and control over how their data is stored, managed and utilized."
The solution utilizes intelligent automation and advanced analytics, and provides "single pane of glass" viewing to increase data visibility and make management of hybrid cloud infrastructure easier.
"Our customers have enormous volumes of distributed data at the edge, core and cloud requiring easy and resilient access to analyze in real-time to make informed decisions, custom tailored to meet dynamic business demands," said Dan McConnell, Hitachi Vantara's senior vice president. "Through our collaboration with Microsoft, and our end-to-end engineered systems approach, we help optimize our customers' cloud architecture to better harness their data, lower operating costs and improve application and user experiences."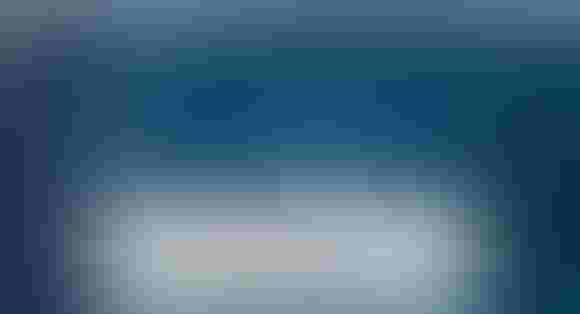 WiGL, Energous to Develop Wirelessly Powered IoT Products
WiGL and Energous Corporation have entered the next phase of their partnership to develop and commercialize IoT products that will be wirelessly powered over distance (tWPT Project).
The announcement marks the second phase of the project, established last year by the Air Force Research Lab at the U.S. Department of Defense (DoD), to develop and design tWPT products for military and commercial use.
In the project's first phase, the partners demonstrated a prototype tWPT network, used to wirelessly charge power banks and IoT lighting devices.
In the second phase, Energous' PowerBridges will continue to provide radio frequency-based (RF) wireless power over distance for WiGL's tWPT networks.
"Our partnership with WiGL is an additional example of how Energous' products are enabling wireless power deployment and commercialization," said Cesar Johnston, Energous' CEO. "We are happy to see our technology empowering the creation of highly flexible IoT device designs, while simultaneously addressing the skyrocketing IT costs and environmental hazards associated with disposable batteries and charging cables." 
"This new contract entails the design and delivery of cutting-edge over-the-air touchless Wireless Power Transfer (tWPT) capabilities to the DoD," said Ahmad Glover, WiGL's founder. "We are poised to bring the first generation of lighting products to life; with follow-on second and third generations of tWPT products to follow."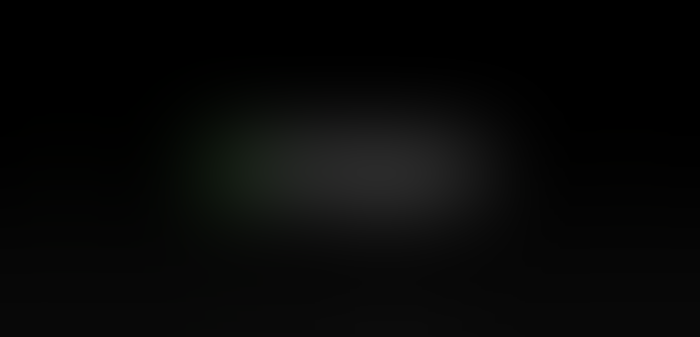 Garuda Aerospace Partners With Global Drone Players  
Garuda Aerospace, an Indian commercial and defense drone provider, has partnered with several global drone companies to bolster India's drone sector despite a recent ban of DJI drones.
The new partnerships are with Titan Innovations, Easy Aerial, Azur Drones, Aero Sentinel & Securiton, for the nationwide distribution of their drones across the defense, security and civil infrastructure sectors.
DJI historically provided India with an array of drones for the agricultural, construction, security, emergency response and defense sectors, and the new spate of partnerships looks to fill the gap left by the recent DJI ban. The decision to limit drone imports is reportedly due to security issues and the need to diversify supply chains.
"We're delighted to have signed these key partnerships, helping facilitate the growth of India's drone market and ensuring the continued development of this hugely disruptive industry," said Agnishwar Jayaprakash, Garuda Aerospace's CEO. "The fact that our partners span the U.S., Canada, Israel and Europe reflects the expertise and vision of our team as well as the use-cases for our drones - from monitoring the condition of state infrastructure, ensuring roads and bridges are constructed according to plan and crop spraying, to emergency response and deployment of anti-drone cyber security solutions, we are excited about the potential these partnerships hold."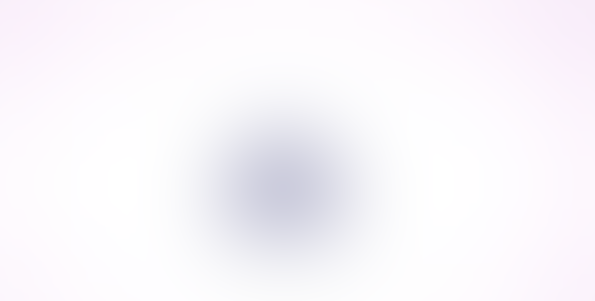 DNV, KIRIA Teamto develop Korean Robotics Sector
DNV and the Korea Institute for Robot Industry Advancement (KIRIA) have partnered to create a new program, focussing on cyber security and AI in the field of robotics.
KIRIA, a South Korean government institution, and DNV, an independent Korean assurance and risk management provider, said the collaboration is intended to support Korea's growing robotics industry and assist its expansion into European markets.
"This is a fantastic opportunity for DNV and KIRIA to further combine our expertise to drive the maturity and global growth of the Korean robotics industry," said Otto Hughes, DNV's global business development director. "DNV's expertise in developing technical standards and delivering assessments, certifications and training across areas such as artificial intelligence assurance, functional safety and cybersecurity will go hand in hand with KIRIA's ambition to access regulated markets around the world by ensuring that adequate standards are in place and manufacturers are supported to meet them."



Powerfleet Selected for PCS Driver Safety Tech
Powerfleet's SaaS-based, IoT device-agnostic fleet intelligence platform, Unity, has been selected by PCS Civil for its new driver safety platform. 
Unity collects and processes vehicle and driver data on a single hub. Combined with Powerfleet's dash cam, PCS Civil can identify and manage risky driving situations across their fleet of service and heavy-duty construction vehicles, improving safety and reducing accidents.
"Our most valuable asset is our people, and their safety is the priority," said Steve Borth, PCS' director of fleet operations. "Powerfleet provides the means to make this possible. We have real-world insights to make the right decisions for our fleet regardless of the challenges that come our way. We have already achieved safer driving performance, and we look forward to realizing additional results as our partnership continues."
Powerfleet will also be providing its maintenance and fuel consumption solutions. By optimizing fuel usage and identifying potential maintenance issues, the company can improve the performance and longevity of its fleet.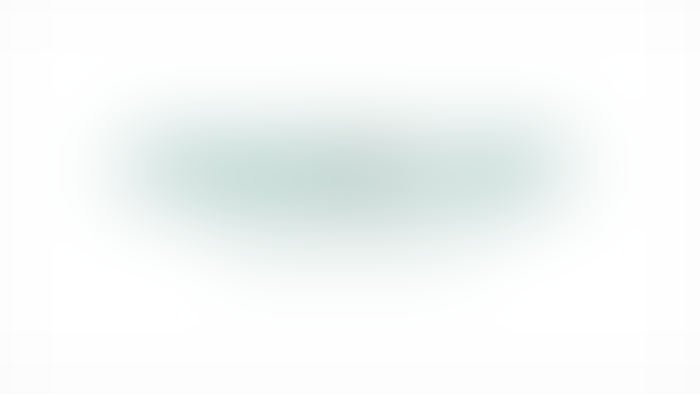 Sign Up for the Newsletter
The latest IoT news, insights & real-life use cases...delivered to your inbox
You May Also Like
---