Industry 4.0 Embraces 5G As Need for Real-Time Manufacturing Data Mounts
Industry 4.0 Embraces 5G As Need for Real-Time Manufacturing Data Mounts
Lacroix Electronics factory is testing 5G technology to fuel real-time manufacturing data and create an Industry 4.0 factory of the future.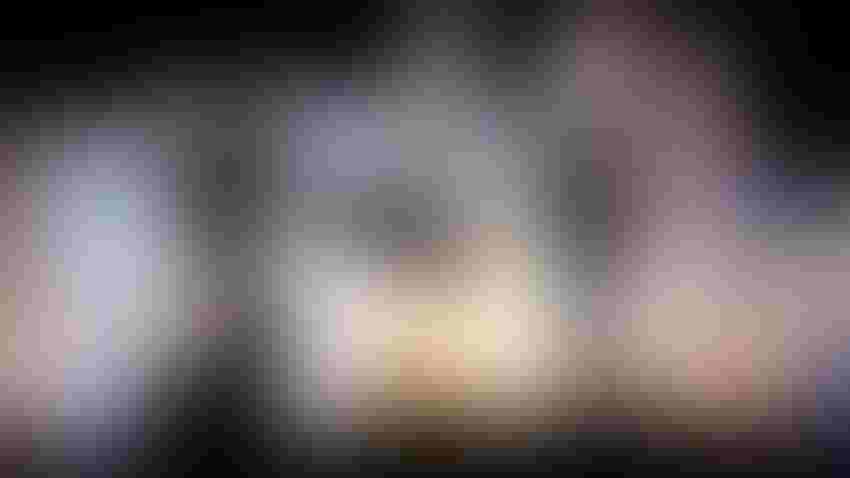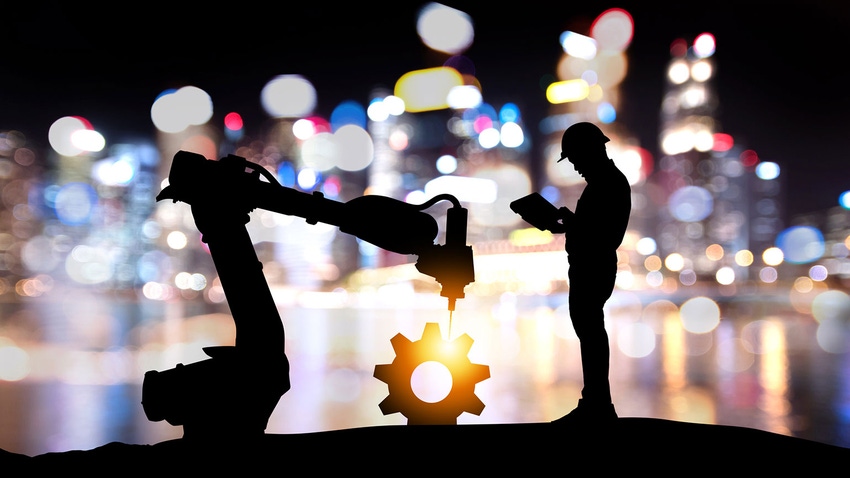 Key takeaways from this article are the following:
5G technology is poised to aid Industry 4.0 efforts, but enterprises are still trying to test the use cases that make sense in their environments.

Companies like Lacroix Electronics have begun to test 5G use cases, such as for equipment monitoring, but it also sees the potential for 5G to enable new applications, such as remote employee training and even supply chain data insight.

While companies like Lacroix have doubled down on Industry 4.0 investment with a greenfield site and substantial 5G testing, other companies still view 5G with circumspection and are waiting to see proof-of-concept examples emerge before they sign on to 5G themselves.
Technologies such as 5G have begun to usher in a host of changes for manufacturers. During 2020, with the advent of VODI-19 many of these producers have had to embrace new levels of digitization and processes that are driven by real-time manufacturing data.
Take the new factory site for Lacroix Electronics, an electronics maker in Nantes, France.
At first blush, the new site might seem an unlikely candidate for futuristic manufacturing assembly. Nestled in the vineyard-laden Loire Valley, the site is aimed at positioning parent company Lacroix Group for competition on the world stage for more efficient data-driven manufacturing.
"In France we are definitely not known for manufacturing and high tech, so it is crucial to be agile and flexible and also efficient; otherwise, we can't be competitive," said Stephane Gervais Ducouret, vice president of strategic innovation at Lacroix Group.
Lacroix Electronics' current manufacturing site – built decades ago for traditional mining and other manufacturing activities – would have required substantial retrofitting to ready it for Industry 4.0 initiatives. Instead, Lacroix Electronics opted to build greenfield – a more costly venture to the tune of $38.5 million – to enable emerging technologies, such as 5G connectivity.
"We're testing 5G use cases today, so we can try to have a really efficient, Industry 4.0 manufacturing site," Gervais Ducouret said. Lacroix Electronics is building an indoor 5G network with Orange telecommunications and Ericsson equipment.
Recent research supports manufacturing's increased focus on 5G connectivity.
According to May 2020 data from ABI Research, 74% of manufacturing companies in frontline industrial markets want to upgrade their communications and control networks by the end of 2022. More than 90% are investigating the use of 4G and/or 5G in their operations, 88% are familiar with private 4G and 5G networking, and 84% are "considering" installing their own local private 4G and 5G wireless networks in their manufacturing operations.
"5G is going to be a game changer," said Ali Syed Moshin, an analyst in Omdia's manufacturing group. "But right now, it is still the early days of the ecosystem.  The technology itself hasn't been rolled out and in certain countries it's only available in cities."
5G to Enable Real-Time Manufacturing Data Insight
For Lacroix Electronics, 5G technologies will enable the company to gather data in real time – and act on it. Consider how the company plans to enlist the increased performance to monitor component assembly.
"We're doing automatic optical inspection to understand which component is at which port," Gervais Ducouret said. "We want to use 5G to get real-time data to get an image from each port and get supervised monitoring to have local AI to improve the optical inspection."
Another key area for Lacroix Electronics is using 5G to gather environmental data – temperature, humidity and so on – within the facility to monitor and optimize energy use. Gervais Ducouret noted that even small energy efficiency improvements in the facility will help offset the cost of buildout.
Ultimately, Lacroix Electronics hopes to gather data that goes beyond the four walls of the factory and provide insight into key dynamics in the supply chain — aiding its suppliers and customers, Gervais Ducouret said. Lacroix Electronics enlists a healthy roster of suppliers, but that patchwork quilt can be complex to manage without real-time data insight about the location and status of components.
Components come from more than 2,000 suppliers. "So we need real-time data in the factory but also to optimize all the suppliers' and customers' forecasts and delivery as well," he said.
Retraining the Workforce Using 5G
Gervais Ducouret said that 5G will usher in greater digitization and efficiency but also the need for new skills of its workforce. Digital technologies will help employees with accuracy and quality control but not supplant jobs, he said.
Creating more jobs does require some work on the front end, though. As noted previously, skill gaps of all kinds require enterprises to proactively retrain to address these gaps.
"The job of our employees should become more interesting," Gervais Ducouret  predicted. "We are going to automate repetitive work, and so we need to upgrade their skills."
The World Economic Forum seconds this notion, emphasizing that human operators are far less likely to optimize processes. AI frees them to bring efficiencies to manufacturing tasks.
"With AI, industrial companies can empower their operators, their most valuable asset, to challenge their current assumptions of their operations, drive innovation, increase their global competitiveness and improve profitability," WEF wrote recently.
Moshin agreed that 5G will become an important factor in remote training and support.
"5G going to become a huge factor because of the bandwidth and the range to support remote applications without interruption," Moshin said. "You can train your workforce remotely .You can send out the service team to a client site and get guidance form the engineers back at the site. This is one of the low-hanging fruits. This will be one of the earliest adoption use cases.
At the same time, Moshin acknowledged that many enterprises now view "cash as king" in a post-COVID 19 world and will approach investment in 5G and other projects with circumspection until the proof of concepts fully emerge.5G, in concert with augmented reality (AR), will help with retraining of the workforce, Gervais Ducouret said. Workers can use AR to guide them so they know how to assemble components correctly on a board, he said, and in the future, Lacroix Electronics will help operators further by enlisting remote support if they encounter trouble with assembly.
These kinds of processes require the performance and responsiveness of a 5G network, Gervais Ducouret said, as well as other practices such as network segmentation.
Betting on Industry 4.0
"When you start a greenfield [site], you want to ensure that whatever you are planning is future-proofed," Moshin said. "If you want to try out 5G use cases, you want to be ready for the next three to four years and even beyond that."
Ultimately, Lacroix Group is betting on 5G for operational efficiency and innovation gains down the road. While the greenfield site is more costly than retrofitting the existing site, it offers greater ROI over the long term.
"We took a bet to build a new facility, which would cost more, but it would give us more room to grow. It gives us a white page where we can invent our new type of industry. And we are testing to fail fast."
>>>>>>>>>>>>>>>>>>>>>>>>>>>>
[To learn more about IIoT, take part in our virtual Industrial IoT World event this December. Register here.]
>>>>>>>>>>>>>>>>>>>>>>>>>>>>
Sign Up for the Newsletter
The latest IoT news, insights & real-life use cases...delivered to your inbox
You May Also Like
---