Ericsson Report Finds 5G Investment Increasing
Ericsson Report Finds 5G Investment Increasing
An Ericsson report indicates 5G investment has significant headwinds in the market for devices and networks.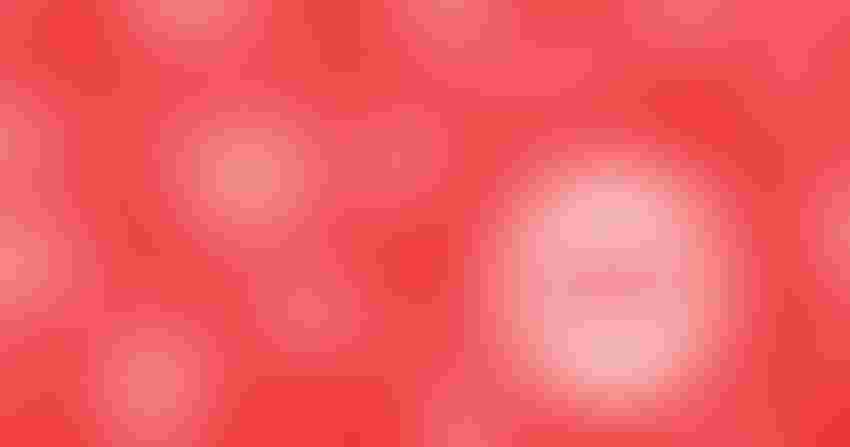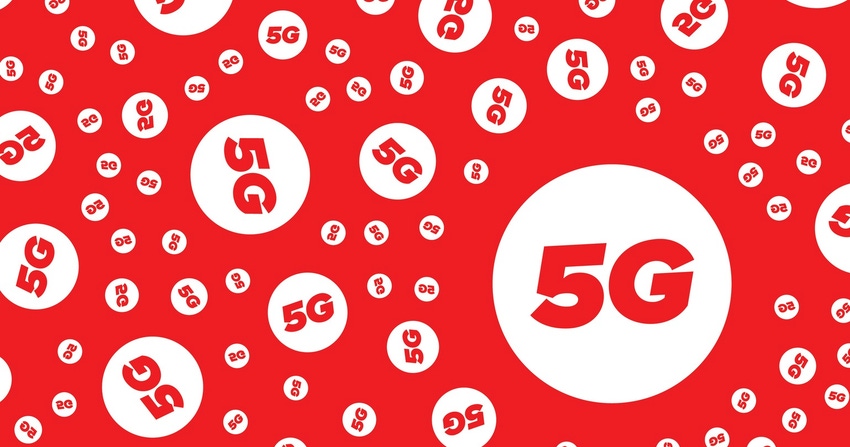 Wireless 5G seamless pattern on red background
Thinkstock
Both device and network 5G connectivity are priorities as regions normalize post-pandemic.

Bandwidth improvement is a top driver for 5G adoption as well as the introduction of new services, such a artificial intelligence and virtual reality.
Despite COVID-19's impact on the economy and a looming semiconductor shortage, 5G investment continues apace.
According to the recent "Ericsson Mobility Report," service providers continue to switch on 5G, and more than 160 have launched commercial 5G services. The report projects some 580 million 5G subscriptions by the end of 2021. This increase is estimated, despite the fact that COVID-19 constrained some 5G buildouts in 2020 and created 5G-enabled chip shortages. This coheres with recent IoT World Today survey report that indicates 5G connectivity is a priority for survey respondents.
"As societies plan a return to a more normal situation after the pandemic," the Ericsson report said, "the need to secure and invest in high-quality digital infrastructure should be on everyone's agenda as a key component of economic recovery."
Bandwidth improvement is a top driver for 5G adoption (60% of respondents), and many anticipate 5G to be an enabler for the introduction of new services (51%). As a result, 72% of respondents are confident or very confident that 5G will enable artificial intelligence or artificial reality services. Sixty-seven percent of the respondents are either confident or very confident that 5G will deliver the promised business benefits within the next year.
The report noted that a variety of new 5G smartphone models is accelerating the demand for public 5G connectivity, as is the decrease in 5G-enabled device pricing. On the networking side, more 5G standalone (SA) networks are developing, enabled by networking slicing and dual connectivity using new radio.
And of course, the report noted, IoT devices themselves have become accelerators for 5G connectivity.
By the end of 2026, 44% of cellular IoT connections will be broadband IoT, with 4G connecting the majority, the report said.
The report noted that as we progress through 2021 and into 2022, more IoT infrastructure will be 5G SA. Non-Standalone (NSA) 5G is the model of deployment where 5G services are provided without an end-to-end 5G network. This means that the network will rely on some previous-generation (4G LTE) infrastructure.
"In the first half of 2021, we have seen the first IoT devices with 5G SA capability. 5G SA-capable modules from a few vendors are already available, and additional module vendors are expected to fuel the IoT ecosystem," the report said. "We expect to see 5G extend its reach to more IoT device types during the second half of 2021, such as cameras, VR headsets and unmanned aerial vehicles (UAVs). Some of these use cases are expected to evolve with time-critical communication capabilities during 2022."
There are obstacles ahead for 5G adoption, however, as the report noted. In particular, the semiconductor shortage has put constraints on 5G adoption.
Wireless WANs Gather Steam Along With 5G Investment
The Ericsson report also noted that IoT device proliferation has taxed network bandwidth and performance; as a result, new wireless wide area networks (WWANs) have emerged to support these multiplying connections. Indeed, 40% of organizations already have branch locations, vehicles and IoT devices connected via a WAN, according to a recent online survey of 499 IT decision-makers in the U.S. and Canada.
In turn, WANs have become wireless to accommodate edge IoT proliferation. With WANs taxed by continually increasing variety and velocity of connected devices, they need network connectivity at the edge that is agile, flexible, reliable, secure and performant. It also needs to be cost-effective and simple to manage at scale.
"Enter, WWAN," the reported noted. "Whether used as the primary or secondary link to connect fixed locations or the sole connection for IoT devices or a fleet vehicle, 4G and 5G cellular broadband at the WAN edge has become essential infrastructure for modern business operations. As mobile devices continue to proliferate at the "edge of the network," or out in the field, enterprises have developed WANs to support mobile device needs.
Retailers are using WWANs to provide goods and services to customers' homes. Health care providers are using new technologies to improve gaps in patient care. First responders are leveraging connected technology to help keep people safer and more productive while serving the real-time information needs of their communities. All of these shifts in business activity and customer preferences require new forms of connectivity.
As a result, the report also finds that 51% of respondents plan to use WANs to introduce new services.
Finally, the report noted, 5G is expected to be the fastest deployed mobile communication technology in history and is forecast to cover about 60% of the world's population in 2026.
Sign Up for the Newsletter
The latest IoT news, insights & real-life use cases...delivered to your inbox
You May Also Like
---