Semiconductor Industry Growth Spikes, But Supply Remains Constrained
Semiconductor Industry Growth Spikes, But Supply Remains Constrained
Demand for semiconductors is white-hot as remote work and the appetite for consumer electronics continue unabated. But supply chain dysfunction could threaten semiconductor industry growth.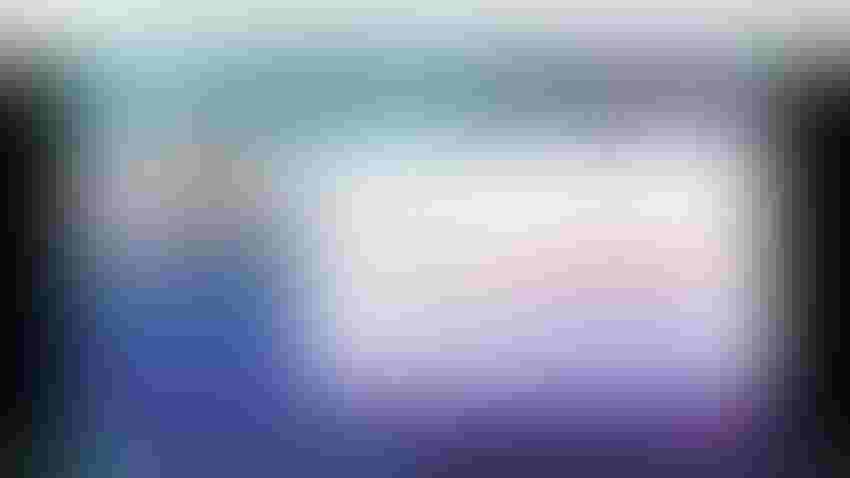 The semiconductor industry has serious tailwinds to provide chips to consumer electronics, the automotive industry and more as devices gain more native capabilities.

Several technology trends, such as remote work and 5G, continue to fuel semiconductor demand.

Supply chain delays and imbalance, however, could impinge on semiconductor industry growth if left unchecked.
While the semiconductor industry is white-hot and demand for chips is increasing, healthy chip supply is another story.
While these chipsets are becoming more intelligent and capable for a range of tasks, such as video streaming and autonomous driving, they are also suffering from significant shortages that could disrupt sales for a variety of products and services.
"The hottest topic currently facing the industry is capacity constraints," said Michael Yang, senior research director for Omdia, at the recent Embedded IoT World conference.
COVID-19 fueled a series of supply-side issues for many electronics products. Further, in 2020, geopolitical tensions escalated in regions like Asia and with companies such as Huawei, further tightening the spigot on the supply chain..
According to Clear Metal, which monitors more than 90% of ocean freight, nearly 7% of ocean freight wasn't expected to make it out of Chinese ports in the first quarter of 2021. COVID-19 has only augmented those delays, in shipping but also at the last mile of delivery.
Semiconductor Industry Growth Fueled by Increasing Digitization
Increasing digitization, more remote work and remote operations as well as increasing consumer demand for electronics have sparked growth in the semiconductor industry. More capable chipsets enable a variety of capabilities that consumers are clamoring for, Yang said.
"Moving forward, the demand is exploding for processors," driven by consumer digitization, online shopping and consumption of digital streaming media, Yang said.
In addition, data center build-outs and use of electric and autonomous vehicles have increased demand for semiconductors. "The EV revolution is definitely on," Yang said.
Increasing digitization in virtually every aspect of the economy and society has occurred alongside greater frequency of natural disasters such as wildfires as well as disruptive events such as the COVID-19 pandemic. These emergencies have only augmented the need for contactless, digital avenues to solve problems.
As a result, the semiconductor industry has taken off in the past five years, eclipsing the growth earlier in the decade.
Between 2017 and 2020 semiconductor revenue grew on an annual basis at 7.5%, which was a much faster rate than the prior six to seven years, which saw an annual growth rate of 2.2%.
Further, in the past five years, the average capex of the semiconductor industry has been more than $100 billion, whereas in the 10 years prior, it was $52 billion.
Yang noted that in 2021, production will likely see a record capex at $122 billion.
As a result, Yang said, the semiconductor industry needs more manufacturing sites to fuel demand. "This means fabs, fabs and more fabs," he said of the need to create more semiconductor fabrication plants, or fabs. Today, fabs are located primarily in China, Taiwan, Korea and Japan, with the U.S. behind these countries. "Moving forward, demand is exploding, and it's going to drive expansion of building out these fabs in all these various locations around the world," Yang said.
Opportunities and Gating Factors in Semiconductor Production
Another factor sparking semiconductor growth is 5G connectivity.
Yang said that 5G adoption of smartphones will grow some 100% by 2025 to reach 1.5 billion phones. At the same time, 5G infrastructure build-out represents a long-haul investment, and it may take several years to reach critical mass.
Buildout has begun, Yang said, in manufacturing, transportation, infrastructure and mining industries. But COVID-19 has been a limiting factor, with some projects stalling or creating economic instability and uncertainty in the macroeconomic environment.
"Ultimately, the No. 1 risk is that what goes up must come down," Yang said. While COVID-19 spurred digitization and growth in electronics, it's unknown whether that growth can be sustained.
Continued supply chain dysfunction is a major question mark as all industries make their way through 2021. Supply chain imbalances have continued despite decreasing coronavirus infection rates.
"The slow return to normal is keeping supply chain risk levels high, according to HDMA [Heavy Duty Manufacturers Association] members — 88% of whom said there is either already a supply chain bottleneck for truck and trailer production or there will be if already-depleted inventories don't return to normal soon," wrote Josh Fisher on FleetOwner.com.
Capacity build-out remains an opportunity, but also lurking concern. Chip supply needs to be fed with increased volume. In many Asian countries, fab production is poised to increase, particularly with government subsidies to boost supply.
As long as manufacturing remains concentrated in Asia, supply chain dysfunction could persist. Recently Intel CEO Pat Gelsinger requested governmental subsidies for semiconductor production in Europe and the U.S. to address possible trade challenges with Asia. Intel also announced foundry services in March to spur semiconductor production in the U.S. and Europe.
"What we're asking from both the U.S. and the European governments is to make it competitive for us to do it here compared to in Asia," Gelsinger said.
Sign Up for the Newsletter
The latest IoT news, insights & real-life use cases...delivered to your inbox
You May Also Like
---