Cloudera Data Impact Awards Finalists Show Growing AI Maturity
Cloudera Data Impact Awards Finalists Show Growing AI Maturity
Artificial intelligence adoption is still at an early stage, but the finalists in this year's Cloudera Data Impact Awards demonstrated the power of the technology.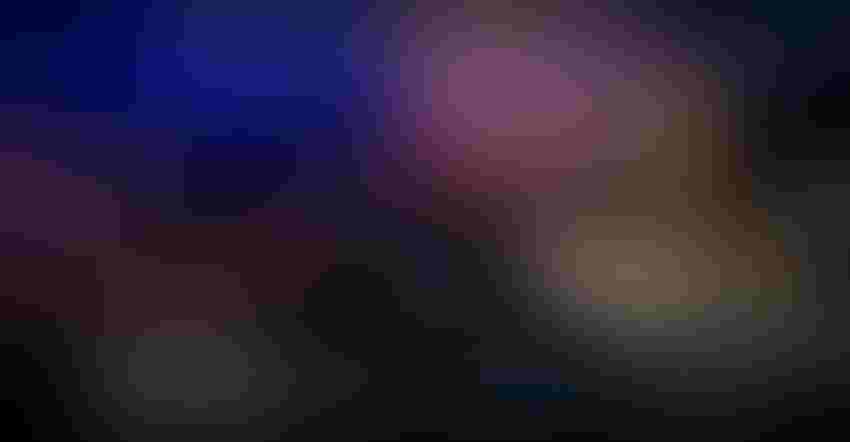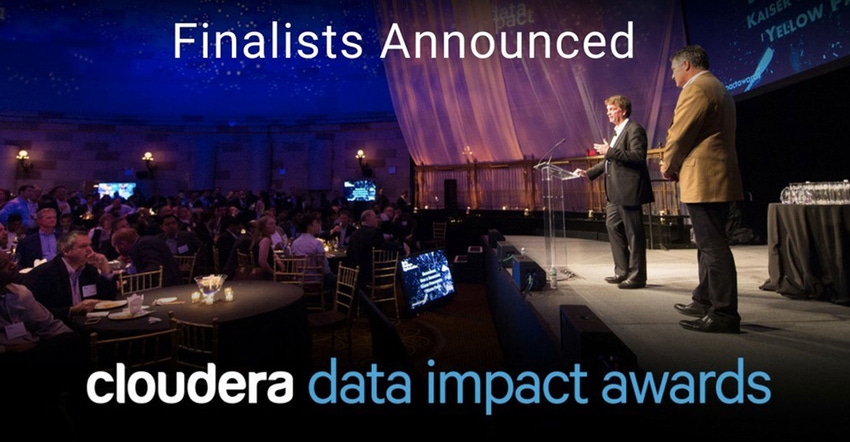 Cloudera has announced the selection of finalists in the sixth annual Data Impact Awards, a contest designed to honor innovation among organizations using its technology. A panel of 25 judges helped cull 45 finalists from more than 100 total nominations.
The company will announce the winners of the awards on Sept. 11 at the Data Impact Awards celebration held at the Strata Data Conference 2018 in New York City.
"Every year, the caliber of submissions goes up many notches. However, this year, it is evident that the pace of acceleration to modern data architectures has intensified," said Sanjeev Mohan, research director at Gartner and Data Impact Awards judge in a statement. "Organizations have doubled their commitments to digital transformations. The finalists have shown tremendous innovations for new workloads across hybrid and multi-cloud environments.
"Overall, I do see a maturing of the customer base," agreed Manjeet Rege, Ph.D., associate professor, graduate programs in software at the University of St. Thomas, who has judged the Data Impact Awards for the past two years. This year, a significant number of entrants had projects with a firm technological underpinning and business rationale. Many of the organizations that emerged as finalists also achieved quantifiable improvements related to a result such as efficiency gains or revenue growth. "Those organizations had real outcomes. They could show an ROI for the actions they took," Rege said.
The growing maturity among entrants in the contest mirrors strong interest among small and large organizations for machine learning and artificial intelligence. Last year, a Gartner survey revealed that 31 percent of organizations piloted or adopted AI technologies while the remaining 59 percent were gathering information on AI. Similarly, a 2017 McKinsey report on artificial intelligence noted that outside of the tech sector, AI adoption was still at an early stage of adoption with 20 percent of 3,000 AI-aware C-level executives reporting having deployed mature AI projects.
Compared with this year's Data Impact Awards entrants, a greater number of the 2017 nominees were less polished. "A fair number of the entrants last year seemed to convey the message: 'The world is following [ML and AI], so I will as well to see where it leads,'" Rege said. A fair number of last year's entrants were focused more on describing an intended ROI without describing the technical strategy to achieve it. "When it's just about the ROI, that is a little bit of an incomplete picture. I want to know what the company did," Rege said. Conversely, a number of 2017 entries skewed too far in the technical direction without clearly framing the business rationale guiding it. "But this year, there was a good proportion of entries that had a solid business achievement together with a solid technical grounding," Rege added. "The proportion of entries that are more fluff than stuff went down."
[Industrial IoT World is the event that takes IIoT from inspiration to implementation, supercharging business and operations. Get your ticket now.]
A significant portion of the entrants had deployed machine learning as part of a larger digital strategy that frequently also included an Internet of Things deployment.
Finalists in this year's Data Impact Awards included corporations such as Chevron, Vodafone, Komatsu Mining, Toshiba, AbbVie and a diverse set of organizations extending from the U.S. Department of Agriculture to the gaming company Greentube. The full list of finalists is available on the Cloudera website.
Sign Up for the Newsletter
The latest IoT news, insights & real-life use cases...delivered to your inbox
You May Also Like
---