Can 5G Networks Enable Faster, Cheaper Food Production?
Can 5G Networks Enable Faster, Cheaper Food Production?
The importance of 5G-enabled IoT devices for safety, tracing, efficiency and planning in the modern food supply chain cannot be denied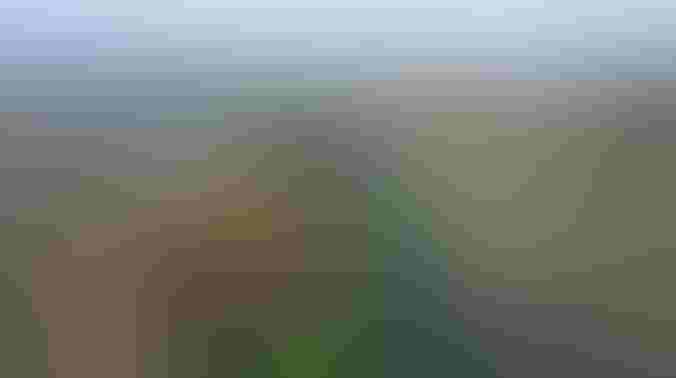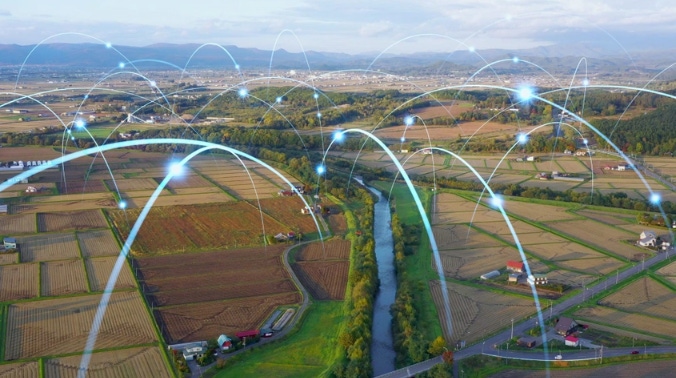 In the ongoing quest to develop cheaper, more effective means of agriculture, about three significant revolutions have taken place so far.
The first major revolution was the transition from hunting and gathering to farming. The second coincided with the industrial revolution, improving farmers' ability to bring their goods to market. Hybridization and genetic engineering marked the third revolution with the increased use of chemical pesticides and fertilizers.
The fourth revolution, known as smart farming, is still in its early stages. Drawing on connected devices throughout the food supply chain, smart farming promises greater speed, safety, and dependability using technologies like drones and AI. Powering this innovation are faster 5G networks, with tremendous opportunity for improved tracking, sustainability, and more efficient resource deployment at scale.  
Improved Food Tracing and Logistics
Farmers have long looked for more efficient ways to bring their goods to market. Many already use technologies like GPS and Enterprise Resource Planning (ERP) to track, transmit and analyze product data in real time. 5G-connected IoT devices represent the next step in this evolution, offering lower latency and faster speeds for transmitting conditions, temperature, safety, humidity level, and other factors. That is a huge safety improvement to the food supply chain. Widespread use of 5G-connected devices opens the door to better product tracing for recalls, for example, with detailed visibility into storage facilities, delivery vehicles and processing plants. Additionally, potentially contaminated produce may be confined to a single acre or row, supporting the FDA's Food Safety Modernization Act in the United States (FSMA) and similar regulations in the European Union.
Greater Efficiency and Sustainability
Higher bandwidth is needed to enable more sophisticated technologies like drones and autonomous vehicles. Private 5G networks afford this level of automation, with the speed and service assurance needed to complete tasks such as planting, watering or harvesting. Data collected during these processes can also provide predictive analytics modeling to test improvements to yield and sustainability.
Of course, It's not just the tracing and delivery parts of the food supply chain that benefit from 5G networks' capabilities. Farms can be made more efficient and sustainable in their use of natural resources. Using IoT devices to monitor soil conditions, temperature, water quality and use, the health and location of animals, the temperature of refrigerators or ovens, or the presence of contaminants in real-time and across an entire enterprise not only frees up human labor for actual problem solving and innovation but introduces opportunities to reduce water, feed, energy and fuel consumption. The bottom line is that the edge monitoring and computing power of 5G networks is key to these improvements in sustainability.
Enabling Autonomous Cleaning and Transportation  
Spurred by the COVID-19 pandemic's depletion of the workforce and increased requirements for cleaning and disinfecting, manufacturers and warehouses, among others, are turning to autonomous cleaning robots, which can meet expanded cleaning regulations. Floor-scrubbing robots use artificial intelligence (AI)-driven navigation and 5G to provide consistent and ceaseless cleaning for warehouse and factory floors. Additionally, autonomous vehicles are also revolutionizing food production in farm fields. Both Monarch and John Deere announced fully autonomous tractors in 2022. These tractors, and others like them, rely on the low-latency connectivity 5G offers for real-time response and remote monitoring and control. Together, these smart machines could save hundreds of hours in labor each year.
Looking Forward
The importance of 5G-enabled IoT devices for safety, tracing, efficiency and planning in the modern food supply chain cannot be denied. They're becoming integrated into mainstream food production and could soon be as necessary as they are ubiquitous. Whether a communications service provider (CSP) provides the connectivity, or an enterprise opts for private 5G, smart farming requires a network that is secure and allows for visibility all the way to the edge to maintain efficient operation and deliver service quality. Whatever happens in the long term, the advances in smart farming and food supply chain monitoring enabled by 5G technologies are already revolutionizing food production and delivery.
Sign Up for the Newsletter
The latest IoT news, insights & real-life use cases...delivered to your inbox
You May Also Like
---