UBTECH's Mobile Disinfectant Robot Hits the Market
UBTECH's Mobile Disinfectant Robot Hits the Market
The ADIBOT-A is launching across the U.S. to meet demand for autonomous cleaning regimes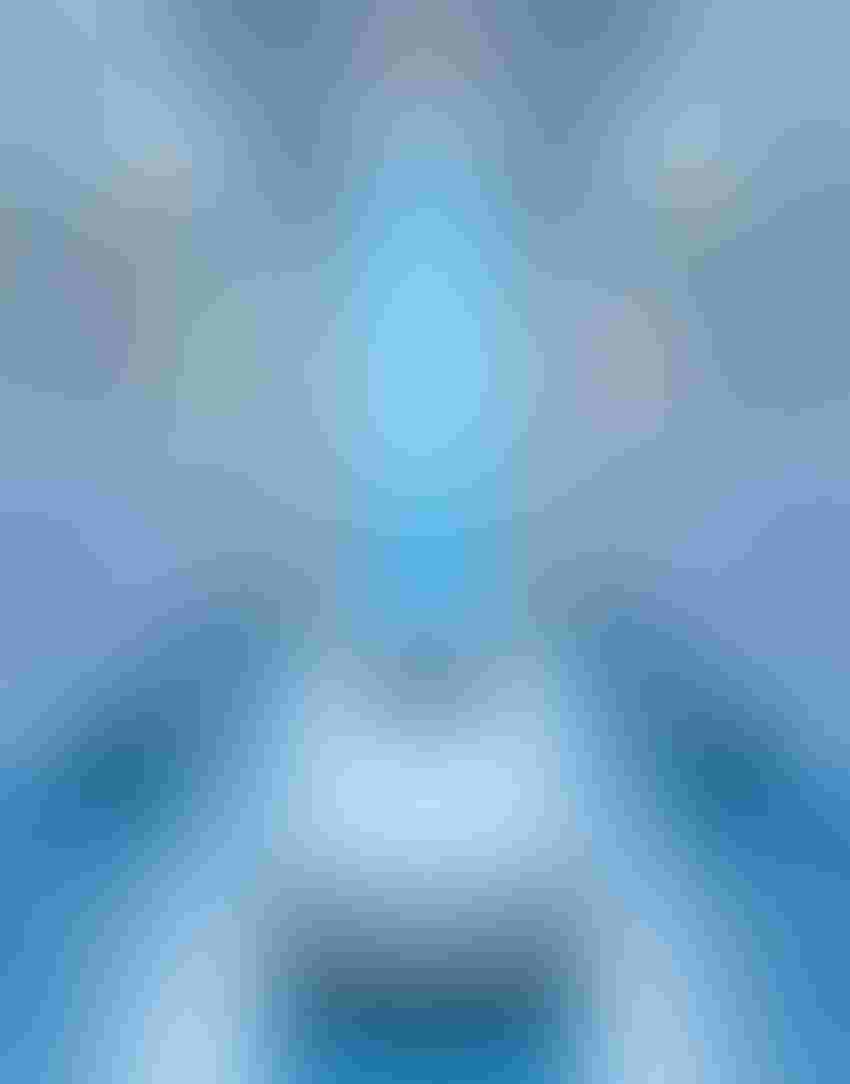 Photo from UBTECH Robotics
UBTECH Robotics has launched a mobile disinfectant robot that emits ultraviolet rays to eradicate germs from indoor environments. The launch was announced at CES 2022, where it was selected as an Innovation Award honoree.
The ADIBOT-A robot builds on last year's debut of UBTECH's stationary disinfectant robot ADIBOT. It is launching immediately across the U.S. to meet the demand for autonomous cleaning regimes that spare manpower at potentially lower cost. UBTECH says in some use cases the robot can cost as little as $15 a month to run, depending on scale.
"The stationary device that we launched last year was to address a segment of the market where full autonomy wasn't necessarily needed," said John Rhee, general manager of UBTECH's North American division. "Our reasons for getting into a fully autonomous version is we're also finding that there are a lot of shortages and bandwidth used by people performing those jobs, and they can focus on other important tasks while [the mobile robot] takes the disinfection tasks out of the daily workload."
Getting ADIBOT-A to understand ground-based movement was a matter of incorporating Lidar sensors at the top and base of the unit. Lidar, an acronym for light detection and ranging, is a sensing method of eye-safe laser beams that create a 3D representation of the surveyed environment. The technology is used to determine the variable distance between an object and a sensor. 
The ADIBOT-A is also embedded with multiple depth sensors. Together with the AI algorithms, the hardware can build a 3D diagram of the entire cleaning space. 
The cleaning team has two options: it can either choose to fine-tune the routine, using a bird's-eye map of the room on the smartphone app to pinpoint where the robot should emit ultraviolet rays, or rely on the autonomous program.   
The disease-killing properties of ultraviolet rays emerged more than a century ago when sunlight was found to stop bacteria growth in test tubes. Shortwave ultraviolet frequencies known as UVC are typically deployed, as they're most harmful to germs.
"It's important to note that UVC as a disinfectant is a measurable thing," Rhee told IoT World Today, "Basically you measure the amount of energy absorbed by the surface that is absorbed by the surface or anything in the particles of the air. For example, how much UVC energy is absorbed will determine whether or not the pathogen is inactivated.
"So the fully autonomous function allows the robot to get into spaces and very closed spaces, and use minimal disinfectant or UVC time to achieve UVC energy goals of [inactivating the pathogen]," Rhee said.
This isn't a market that simply opened due to COVID-19. Rhee says demand stems from the need for safer alternatives to chemical disinfection, though the harm has escalated due to applications taking place daily or more frequently during the pandemic.
"Commonly used chemical disinfectants have toxicity issues," said Rhee. "School classrooms, for example, have been sprayed with chemicals more on a daily basis than ever before in history. And it's very likely that the children sitting in those classrooms have been exposed to more chemical disinfectants and irritants than they probably ever have, had it not been for the pandemic."
An astounding number of Americans die from infections in medical facilities each year. These infections kill some 99,000 patients in the U.S, Rhee suggested, and inadequate disinfection is a major cause.
UBTECH has spent the past three years perfecting its robotic platform, and it's now got its eye on other health care predicaments.
Amid the demographic shift anticipated due to the country's aging population — Rhee says 20% of Americans will be over 65 by 2030 — it's debuting new robots to help with the anticipated nursing shortage.
UBTECH's Product Pipeline
UBTECH's Wassi walking assistant device is a robotic platform with preloaded therapy programs for immobile patients. Automated software can help patients practice common training exercises, like rolling one of their legs or pushing the platform handle as a resistance-building program. Sensors embedded beneath the headrest allow the robot to move unaided and detect any obstacles in the room.
Wassi is expected to launch in the third quarter alongside an autonomous self-driving wheelchair that swivels more freely than manual products and can also be used outdoors.
The model demonstrated to IoT World Today has a manual operation joystick as well as full-on autonomy. Rhee concedes the latter might be a challenge for some users but pointed to UBTECH Robotics' track record, with the company having deployed 10,000 robots in what it calls "dynamic" moving environments.
"People have different levels of comfort when it comes to adopting new technology," he said. 
"[For example,] it's somebody jumping into a Tesla for the first time and deciding whether they're going to actually activate self-driving on a highway. So our approach has been we want to make sure that both the health care provider as well as the person utilizing the product will get used to it.
"We'll have to test it and ultimately the responsibility is on us to make sure the wheelchair in the indoor and outdoor environment — not that it's going to move on the road but for environments at a hospital, a campus or a senior living community," Rhee added. "But the onus is on us to make sure that the technology is good enough."
Sign Up for the Newsletter
The latest IoT news, insights & real-life use cases...delivered to your inbox
You May Also Like
---