Blockchain technologies hold potential to scale, secure IoT
Blockchain technologies hold potential to scale, secure IoT
New research finds blockchain technologies can help the growing IoT space as it reaches a point where it's struggling to scale.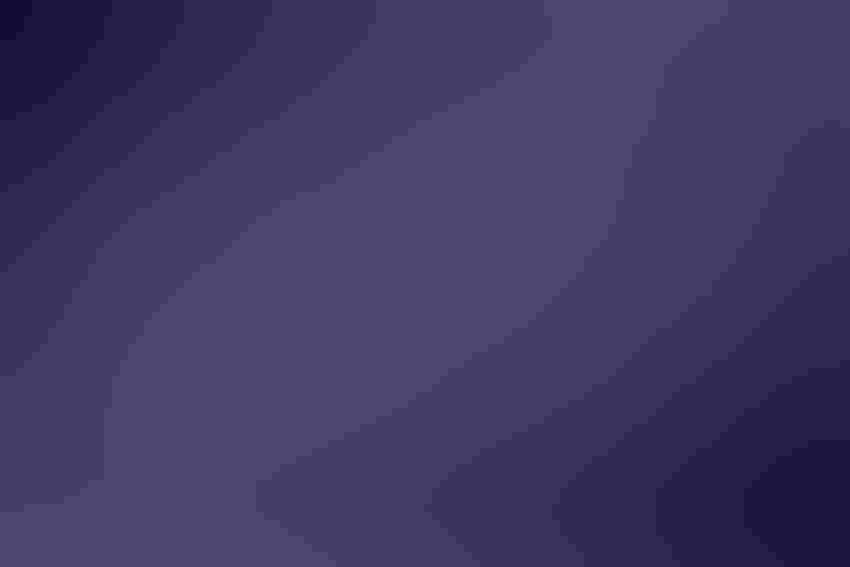 Abstract Digital background of Science or Blockchain. Molecules or blocks are connected. Vector Illustration.
Thinkstock
While it's still nascent, enterprises should have distributed ledger technology on their radars, as so-called blockchain technologies have the potential to enable secure, scalable IoT solutions, according to new research from Kaleido Insights.
The IoT space has been growing, but it's reached a point where it's struggling to scale, in terms of things like security and monetization, according Jessica Groopman, founding partner at the San Francisco-based industry research and advisory firm. Distributed ledger technology can serve as an enabler of IoT by forging trust not only at the product level, but also across "an ecosystem of untrusting constituents," according to the report.  
To that end, joining one of the industry consortiums – Groopman pointed to the IoT-Blockchain Consortium, Trusted IoT Alliance or the Linux Foundation's Hyperledger Project – is a great place to start collaborating, learning and experimenting with DLT-enabled IoT, according to Groopman.
"It's really important to emphasize how early this technology is, the whole market is going through this intense hype phase," said Groopman, who is a specialist in IoT, AI and blockchain. "But the essential way to start to get your toes wet is to look beyond your own company. Industry consortia came up repeatedly in the research…as an initial first step."
The report, "The Internet of Trusted Things: Blockchain as the Foundation for Autonomous Products & Ecosystem Services," is the product of a year and a half long research project to examine use cases for blockchain technologies beyond financial services. From an IoT perspective, supply chain, logistics and transportation, as well as autonomous driving came up as the biggest areas for blockchain and IoT convergence, Groopman said.
Consortia foster collaborative environments for developing common protocols to accommodate the unique attributes of IoT environments and blockchain execution, including interoperability, security, scalability, identity authentication and smart contract execution across multiple chains, according to the report. Such an environment is crucial to unlocking blockchain's value of deploying the technology at scale versus with few participants.
For now, the consortia, which include vendors and end users, and the mega-vendors themselves, are launching pilot projects with three to seven enterprise participants to showcase the potential of IoT and blockchain convergence. For instance, IBM is working with major companies like Walmart, Dole and Nestle on a blockchain pilot to enable better visibility in the global food supply chain. SAP is working to integrate blockchain technologies into its core supply chain software, starting with five products.
While to a large extent mega vendors and SIs are driving the education and experimentation in the enterprise space, there is also value in taking a so-called "speedboat" approach, partnering with smaller startups and leveraging next generation architecture on designing and developing technologies, according to Groopman.
In turn, employees themselves are also building cases for education and experimentation with blockchain for IoT, according Groopman. She pointed to an internal effort launched by Pacific Gas and Electric employees, who set up a series of lunch and learns that spanned several departments and formed groups to come up with internal blockchain-enabled IoT use cases. Out of that initiative, an internal working group emerged that came up with 40 different use cases for IoT and blockchain. These use cases will prioritize how funding is procured for projects, according to Groopman.
When it comes to the tokenization of the data shared on the blockchain, "crypto-enthusiasm in the space has never been hotter," according to Groopman. There are plenty of crypto currencies worth watching, but the question of tokenization should be less about which one to watch today, and how to think of these as micro transactions that a machine could sponsor, generate or use to transmit data.
"Imagine if your car was able to accrue or negotiate energy. This becomes much more transformative than just throwing around tokens with every engagement," she said.
Sign Up for the Newsletter
The latest IoT news, insights & real-life use cases...delivered to your inbox
You May Also Like
---