AT CES 2021, Verizon Touts 5G Connectivity as Enabler in Pandemic Times
AT CES 2021, Verizon Touts 5G Connectivity as Enabler in Pandemic Times
Verizon touts 5G as a present-day reality for improved network speed and performance, but most enterprises are still waiting for 5G benefits.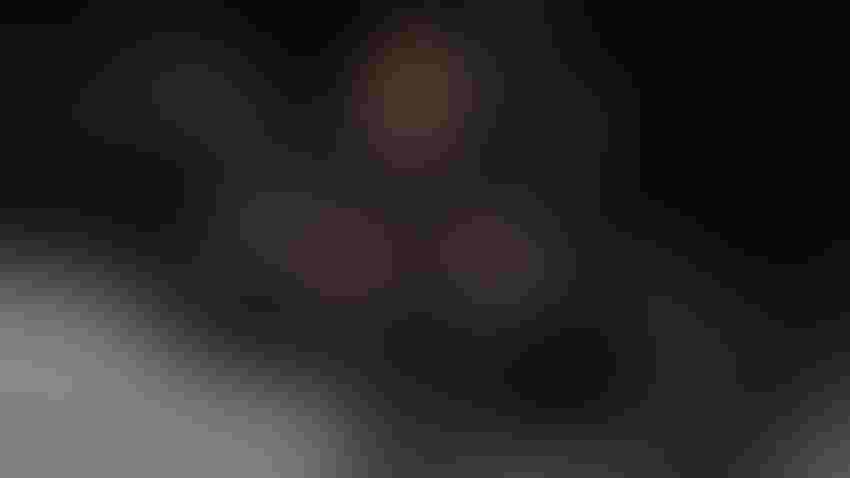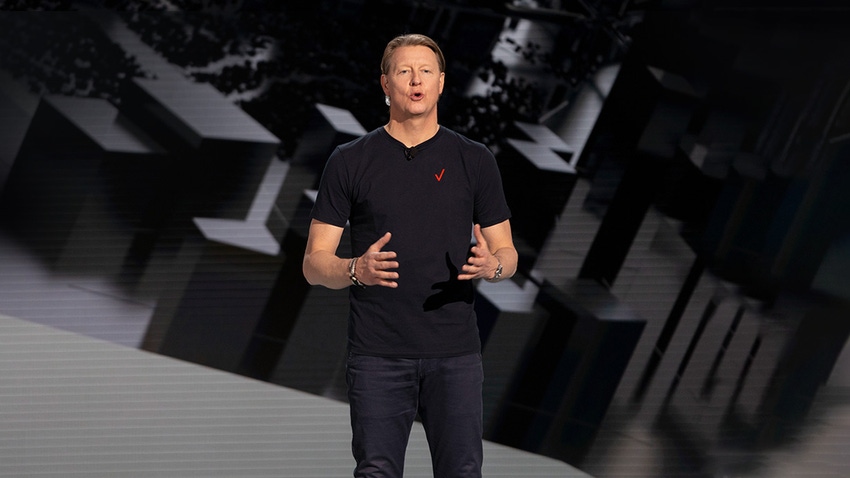 Key takeaways from this article include the following:
At CES 2021, Verizon CEO Hans Vestberg touted the role of 5G connectivity in digitizing business and society during pandemic times.

The reality is that 5G infrastructure build-out is underway, but it will take a few years to enable the network speed, performance and coverage that proponents cite.

In the interim, enterprises may explore 5G connectivity options, such as 4G private networks.
5G connectivity has continued to gather steam in technology circles and was the focus at the CES 2021 show this week.
Verizon CEO Hans Vestberg delivered a keynote at CES, saying that 5G connectivity is "more than just another tech innovation."
But ample question remains about when 5G technology will truly deliver on its promise for enterprises.
5G connectivity is due to increase network speeds and performance, with speed increases of up to 1oo times that of 4G networks. Improvements in network speed and performance become increasingly important for data-intensive tasks such as video streaming, autonomous cars and real-time data processing.
<<<<<<<<<<<<<<<<<<<<<<<<<<<<<<<<<<<<<<<<<<<<
Register for IoT World 2021 here.
<<<<<<<<<<<<<<<<<<<<<<<<<<<<<<<<<<<<<<<<<<<<<
But the reality is that 5G connectivity's true enterprise benefits are still a few years away. Providers must still build the fiber infrastructure (thousands of cell towers, antennas and more) to enable high-speed connectivity and low latency, and many mobile devices are not yet 5G enabled. As a result, many infrastructure build-outs will take several years to develop, and most experts view 5G as aspirational, not present-day reality.
"5G holds promise for the enterprise, but only in specific use cases in the near term," said Tim Crawford, a CIO and strategic advisor at AVOA, in a 2020 piece on 5G as a still-aspirational goal.
"While it is getting a lot of buzz right now, the practicality is that it needs time to deploy and normalize before the enterprise is able to leverage it. In the meantime, specific use cases may drive early adoption in places where alternatives are either not practical or possible," Crawford said.
With the advent of COVID-19, Vestberg noted, the need for solid network performance and always-on connectivity became more than a nice-to-have as key activities became digital rather than face to face.
"We leapfrogged five to seven years in the digital revolution," Vestberg said. "It sped up the timeline for distance learning, work from home and telemedicine. We knew it was coming, but it was closer than we realized."
But some CIOs argue that the real benefits of 5G today are consumer driven and future oriented; it will be several years before enterprise operations reap the benefits of 5G in lasting ways.
"Longer term we would view 5G as a replacement to traditional Wi-Fi, but in the short term we aren't expecting any major changes to how we operate," said Greg Meyers, CIO and chief digital officer at Syngenta, in a piece on the future of 5G.
As Enterprises Await 5G, 4G Private Networks Will Suffice
So while companies like Verizon tout the 5G revolution, today, there are alternatives to 5G connectivity. In fact, many companies may still build 4G networks, and industry observers see this as a sensible short-term solution.
"5G may be a big leap forward for wireless, but it isn't the only technology that works," wrote Paul Lee and coauthors in a  Deloitte report on the merits of 4G private networks vs. 5G ones. "For many uses and environments, Wi-Fi and/or LTE will do just fine, and we expect companies to continue to build private networks using both."
The paper acknowledged that private 4G LTE networks can be costly, but they remain an important interim solution until 5G connectivity is built out.
One vendor, Nokia, has used private advanced LTE networks (4.9G) to automate one of its base station factories. The LTE network has enabled IoT analytics running on an edge cloud, a real-time digital twin of operational data and internal logistics automation via connected mobile robots. According to Nokia, these networks have improved productivity by 30% and reduced the cost of delivering products to market by 50%. These productivity gains and cost decreases represent millions of dollars in savings.
5G Connectivity Still Poised for Enterprise Impact
Nonetheless, the massive shift to virtual experiences given social distancing requirements has highlighted the critical nature of network speed and performance – the key promises of 5G. Industry watchers and participants say that 5G will continue to transform and digitize enterprises – it will just take time.
Data bears this out. According to the 2020 IoT Adoption Survey by IoT World Today, 53% of respondents say that they will deploy 5G connectivity technologies over the next 18 months.
Industry watchers say that 5G will bring enterprise improvements. But as with most good things, the enterprise benefits of 5G will take time — and resources.
"I fully believe 5G is going to be transformative, but it needs to be built out," said Glenn O'Donnell, a Forrester research vice president, in a piece on the future of 5G. "This is going to take time and a lot of money."
Sign Up for the Newsletter
The latest IoT news, insights & real-life use cases...delivered to your inbox
You May Also Like
---