Aruba's SD Branch Technology Could Simplify IoT Networking
Aruba's SD Branch Technology Could Simplify IoT Networking
At HPE Discover, Aruba Networks unveiled an integrated SD-WAN and LAN technology that could help address IoT networking challenges.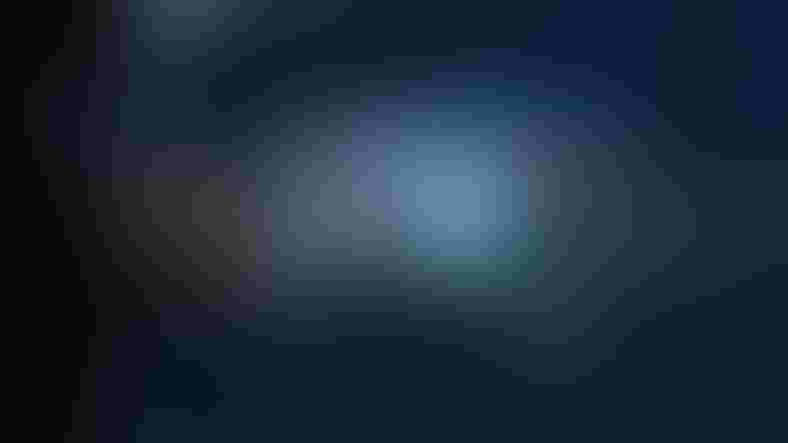 Woman touching a global network connection, Omni Channel and communications concept
Thinkstock
Early conversations around the Internet of Things tended to focus on the potentially massive scale of smart, connected devices. The projection that there would be 50 billion IoT devices by 2020 was repeated, seemingly ad infinitum, for years. More recently, many analysts and consultants have released estimates that are roughly half of those early ambitious projections. Gartner, for one, has stated it expects to see 20 billion IoT devices in that year.
There are multifaceted reasons behind those diminished expectations, but IoT networking challenges represent a significant hurdle. Even though IoT adoption is growing at a slower pace than initially projected, the devices can be challenging to manage and secure, given that many organizations are also wrestling with managing increasingly heterogeneous networks. "Ten years ago, a typical device on your network may have cost $1,000 or $1,500," said Kishore Seshadri, vice president and general manager at Aruba Networks. But many IoT devices have a two-digit price point. That relatively low cost makes it relatively inexpensive to add connected devices to their network but more difficult to manage.
And the prospect of an enterprise or industrial company managing, say, thousands of IoT devices while determining how to process data from them across the edge, cloud and hybrid cloud architectures can be daunting. On top of that, many IoT devices are headless — lacking a user interface. "You don't always have a human on the other side of these devices. Monitoring, managing, constraining these devices, providing access control are all big challenges," Seshadri explained.
This growing complexity helped lead HPE subsidiary Aruba Networks to debut a new integrated software-defined wide area network (SD-WAN) and local area network (LAN) with integrated security functionality.
A recent survey of security professionals from HPE found that IoT security was a top concern, said Larry Lunetta, vice president, marketing, HPE Aruba security solutions. "One of the statistics that came out of the survey was that over 70 percent felt they were unable to protect IoT devices as they came onto the network," Lunetta noted. "The goal [with SD-Branch] is to impose some sort of security discipline without increasing complexity from a networking perspective."
A related driver behind the technology is to help generally simplify network administration at an enterprise scale while making SD-WAN more approachable to its customers. "In conversations with customers, we found that while SD-WAN was interesting [for them] and something they were very keen on doing, they had much bigger problems," Seshadri said. "These were typically very small teams: eight to 10 people who had to manage upwards of a thousand locations. They had to configure policies for switches, gateways, WAN optimizers and firewalls. Policies were spread out throughout the network. You multiply by this by one thousand and it was a huge pain point."
Aruba's new Software-Defined Branch aims to simplify connectivity to network branches, while also enabling IT staff to swiftly roll out new network services and changes. "You can connect the branch to the cloud in minutes," said Antonio Neri, HPE chief executive officer in a keynote.
Aruba has worked with a number of partners to help automate security and WAN policy enforcement into the SD-Branch technology.
In separate news, HPE announced its HPE GreenLake Hybrid Cloud, which is designed to help facilitate the management of on- and off-premise clouds. As McKinsey noted, a significant number of enterprise companies have transitioned to hybrid cloud infrastructure models. Such arrangements, however, can be complicated to manage, and can spark security and compliance challenges — especially for large organizations. 

HPE GreenLake aims to streamline and automate hybrid cloud administration by allowing customers to configure their on- and off-premise cloud architecture with cost, security and compliance controls. The pay-per-use technology unites local private cloud computing with cloud services from Amazon, Google and Microsoft. "This is how we make hybrid cloud simple," said HPE CEO Neri.
Sign Up for the Newsletter
The latest IoT news, insights & real-life use cases...delivered to your inbox
You May Also Like
---