Adoption of the Internet of Robotics Things Accelerates
Adoption of the Internet of Robotics Things Accelerates
The Internet of Robotics Things is not a new concept, but adoption of smart robotics has accelerated in 2020, driving efficiency and automation.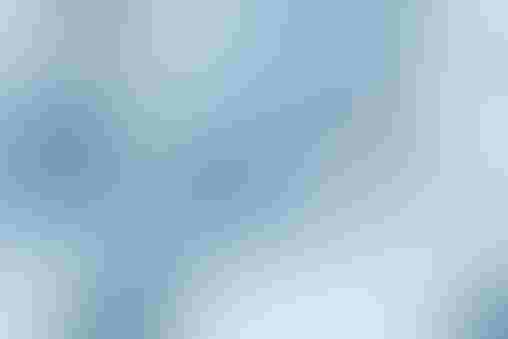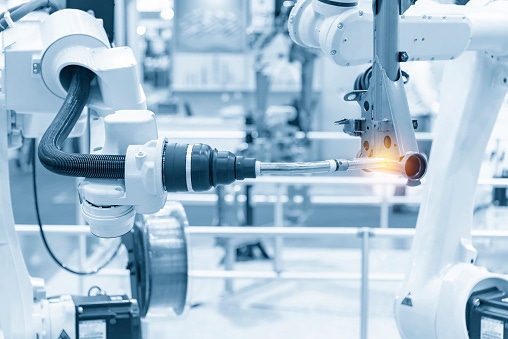 Key takeaways from this article include the following:
IoT-enabled robots make use of local and distributed intelligence.   

Such robots are found in a range of environments, from the ocean to warehouses.  

The diversity of such robots is mirrored in their approach to networking.  
Adoption of smart robotics has accelerated this year, driving sophisticated automation in various environments. Introducing Internet of Things (IoT) functionality to robots isn't new, however.   
In 2014, ABI Research introduced the concept of the Internet of Robotic Things (IoRT). The term described intelligent devices that can monitor events going on around them, integrate various sensor data types, use local and distributed intelligence to determine the best courses of action before manipulating or controlling physical objects.
In September 2016, MarketsandMarkets released a report estimating that the IoRT market will be valued at approximately $21.44 billion by 2022, driven by adoption in the e-commerce industry. Connected robots can integrate with various technologies and offer a short payback period and ROI, the report noted.
Meet Chuck
One example of IoRT is 6 River Systems' collaborative connected mobile robots, called Chucks. These IoT devices transmit data wirelessly to the company's cloud-based software, according to Fergel Glynn, vice president of marketing at 6 River Systems, part of the global commerce company Shopify.
Chucks use machine learning to help associates on the warehouse floor work faster. 
[For all our IoT World coverage, read our IoT World 2020 conference guide.]
"When you think of an Internet of Things device, there's a hardware component under the software component," Glynn said. "Fundamentally, Chucks are made up of pieces of hardware with software that runs locally on each Chuck. And the communication backs up to the cloud, to our platform, where a lot of the intelligence lives."
The robots upload data to the cloud that optimizes robots' and warehouse associates' assignments.
Ingram Micro Commerce & Lifecycle Services, a supply chain company, is using the robots to support a large fashion retailer.
The retailer uses high-density stock-keeping unit (SKU) count, low-order lines, and low-unit line count ratios, according to Paul Geosano, executive director of operations for Ingram Micro Commerce & Lifecycle Services. "We combine robotic order picking with put walls and auto-baggers for end-to-end outbound processing."
IoRT gives Ingram Micro real-time visibility into key performance indicators and work in progress, as well as its future work requirement pipeline, he said. 
It allows leadership to manage the business proactively versus reactively," Geosano said. "It also allows us to be agile, helps us to meet customers' requirements, and identify risks."
IoRT in the Supply Chain
Each of today's new generation of collaborative robots represents a connected endpoint, said John Santagate, vice president, robotics at Körber Supply Chain. The company uses autonomous mobile robots from Locus Robotics to help customers operate their warehouses efficiently.
The robots have driven efficiency in terms of the supply chain and material handling, according to Santagate. Traditional workflows involved considerable manual work. "Let's just take a workflow, for example," he said. "In a cart-based picking environment, a worker gets a signal, and they go and they pick a product and put it into a shelf and they push that shelf or cart through the pick path and so on and so forth."
The organization loses visibility into that inventory, however, because there isn't the high degree of data signaling that exists in a digitized environment, Santagate said.
Robots, especially collaborative robots and mobile robots, are driving goods-to-person scenarios, Santagate said.
Because these particular robots are connected endpoints, the entire pick path is digitized so the organization doesn't lose visibility into its inventory within the warehouse, Santagate said. 
"And throughout that entire task, the robots are sending digital signals back to the warehouse management system," he said. "This IoT is really transactional."
This data enables companies to better assess and understand warehouse configurations, slotting, zoning — all of the elements that go into constructing a warehouse layout, Santagate said.
"This real-time data capture based on operational transactions really creates an environment in which an organization can fully understand the inner workings of the warehouse and produce upstream and downstream improvements," he said.
Underwater IoRT
Another company using IoRT is Houston Mechatronics Inc. (HMI), creator of the Aquanaut autonomous offshore inspection and maintenance robot.
Connectivity underwater can be a challenge for robotics. Unlike other subsea vehicles that need to be tethered to human-controlled surface vehicles, the Aquanaut transforms from an autonomous underwater vehicle to a remotely operated vehicle, eliminating the need for surface vessels and tethers. Think about Transformers toys, the human-like robots introduced in the 1980s that can turn into vehicles or beasts. 
Aquanaut specifically targets intervention, maintenance and repair services for energy, telecom, aquaculture, mining and renewables markets, according to the company
"The robot can manipulate its environment with minimal supervision from a human being, which is very, very new," said Sean Halpin, HMI's senior vice president of products and services. "And there are no examples of that in the ocean today."
To create its Aquanaut autonomous offshore inspection and maintenance robot, HMI has adopted Numurus LLC's Edge Platform Interface (NEPI) smart IoT platform.
Once integrated into the Aquanaut platform, the NEPI platform will provide HMI with a smart IoT technology for two-way messaging and remote configuration management over acoustic and satellite links. The platform also provides pre/post-mission data, software and AI management from a secure cloud environment, according to the company.
"From our perspective, one of the challenges with Aquanaut is communications," Halpin said. "How do we communicate with the robot?"
Microwaves and sonar don't really bridge the ocean, however, he said.
"We have one concept for basic communication with the robot," Halpin said. "And we're going to need a great number of devices that are internet-enabled and can allow us to connect to the robot and potentially have us offload data from those devices. Or have those devices offload data from Aquanaut and then somehow telemeter that back to shore through a mesh network."
HMI is also doing computation onboard the robot itself for when it just can't "see" the internet, he said.
"We have this mix of edge computing and cloud computing because the robot itself isn't capable of processing the amount of data we have to process in real time, so we have to provide a link to the internet," Halpin said.
To ensure HMI can always talk to Aquanaut, process the data Aquanaut is collecting, and use additional connected sensors in the ocean, HMI had to develop its own network, he said.
"We have to ensure that at a bare minimum we have point-to-point communication, but more optimally, we can have a mesh network of communications that allows us to always talk to the robot more efficiently," Halpin said.
Sign Up for the Newsletter
The latest IoT news, insights & real-life use cases...delivered to your inbox
You May Also Like
---