VW Reveals Autonomous Flying Taxi
VW Reveals Autonomous Flying Taxi
A series of test flights are planned for later this year to fine-tune the concept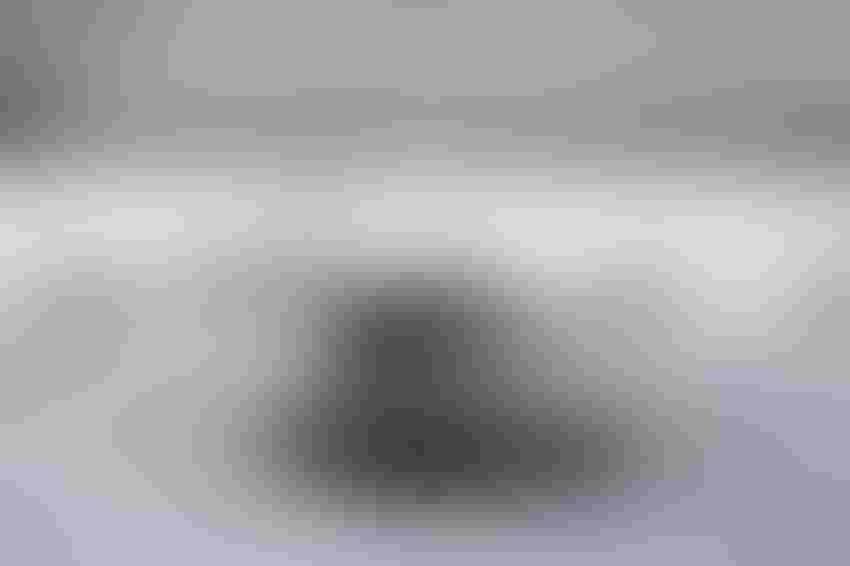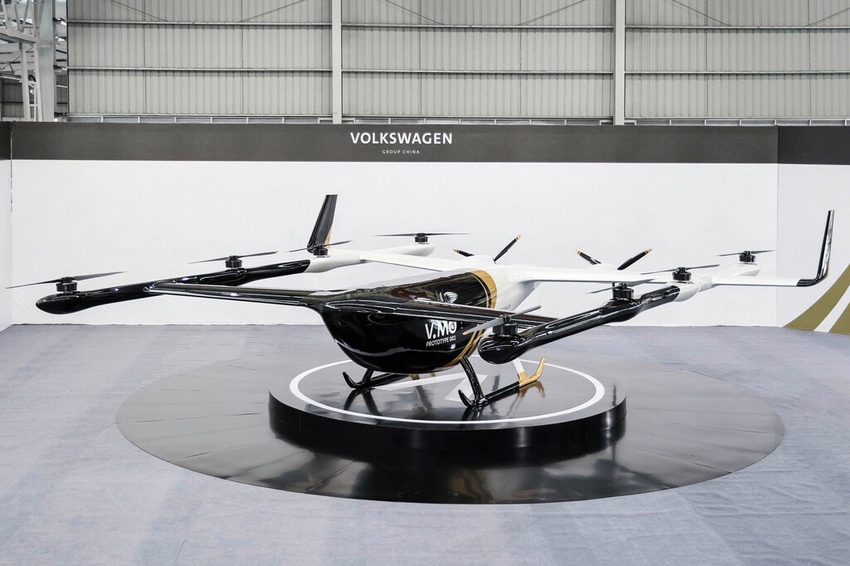 Volkswagen has become the latest automaker to unveil a flying taxi.
The Chinese arm of the German automotive giant has revealed the V.MO, or the Flying Tiger as it's been nicknamed because of its distinctive black and gold color scheme.
And although only a prototype at this stage, the "passenger drone'" – as VW has described it – is likely to make production, offering transport for four people and their luggage over a distance of 124 miles). A top speed of 124 mph is planned, and it will have the capability to operate autonomously or with a pilot if desired. 
The V.MO is the first validation model created since the Volkswagen Group China launched its Vertical Mobility Project in 2020, intending to investigate mobility solutions, including the urban air mobility market and the expansion of urban traffic into airspace.
The eVTOL (electric vertical take-off and landing) aircraft is said to be based on existing autonomous driving solutions and battery technology for emissions-free mobility. It measures 36 feet in terms of length and has a span width of 34 feet, plus features eight rotors for vertical lift and two propellers for horizontal flight. 
A series of test flights are planned for later this year to fine-tune the concept before an upgraded prototype undergoes more advanced testing by late summer 2023.
Ultimately it is envisaged that the production version of the Flying Tiger could have a key role to play in delivering short and medium distance transport in – or between – China's congested megacities.
Like what you're reading? For more stories like this on emerging technologies, sign up for our free daily email newsletter to stay updated!
Initially at least, Volkswagen Group China says the V.MO is likely to be pitched as a premium product for affluent Chinese customers prepared to pay for VIP air shuttles, as it will offer a quicker, more efficient method of transport than is currently available.
"Through this pilot project, we are bringing Volkswagen's long tradition of precision engineering, design, and innovation to the next level, by developing a premium product that will serve the vertical mobility needs of our future tech-savvy Chinese customers," said Dr. Stephan Wöllenstein, CEO of Volkswagen Group China. "Our long-term aim is to industrialize this concept and, like a 'Flying Tiger', break new ground in this emerging and fast-evolving new mobility market."
Urban air mobility is becoming an area of increasing interest for the world's leading automakers.
Stellantis – owner of Jeep, Dodge, Ram and others – is working with California-based Archer on an eVTOL aircraft, and Toyota is collaborating with another California company, Joby Aviation, on an air taxi project.
And in July, Hyundai revealed an eVTOL concept of its own at England's Farnborough International Airshow and also announced a partnership with Rolls-Royce to work on electric propulsion and fuel cell tech for air taxis.
Sign Up for the Newsletter
The latest IoT news, insights & real-life use cases...delivered to your inbox
You May Also Like
---