Video-Driven Data to Transform Transportation Infrastructure
Video-Driven Data to Transform Transportation Infrastructure
In past decades, transportation infrastructure has tended to evolve incrementally. Here's why that is changing.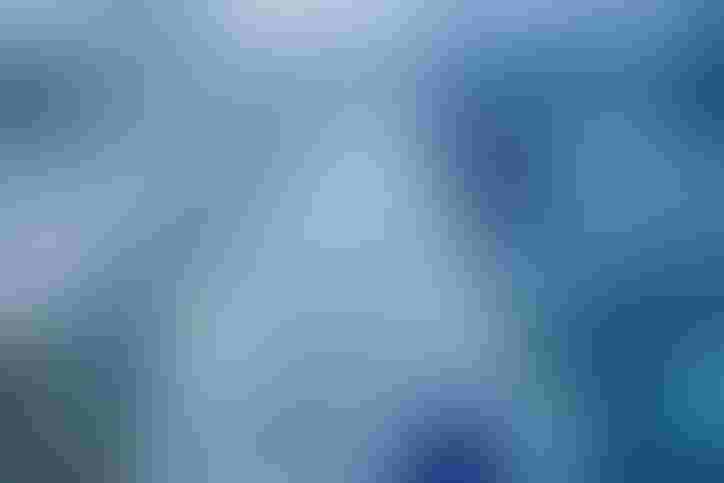 By John Molamphy
Until now, the bulk of big data has come from social, machine and transactional data sources. But with new capabilities in video technology and the increasing ability to extract meaningful data from it in near real-time by layering artificial intelligence and machine learning, we're witnessing the start of an exciting new era for video-driven data, with increased opportunities for transparency, efficiency and safety — particularly when it comes to transportation.
The broader rollout of 5G will increase the capacity of the network and further enable the proliferation of video data. It will also enable the extraction of video-driven insights more quickly while on the move — truly bringing the potential to transform transportation infrastructure as we know it today. 
The Role of Video in Driver Safety and Vehicle Autonomy
One of the areas where video technology has the potential to drive significant impact is on safety behind the wheel. Video monitoring is already helping drivers track information about the exact time, speeds and position of vehicles during collisions to prevent future crashes. Additionally, the data garnered from AI-assisted monitoring can help to identify habits to improve driver behavior. And video will also play an increasingly important role in ensuring the safety of our roads as we start to see the rise of more intelligent transportation infrastructure.
The number of vehicles on the world's roads is expected to double to over 2 billion in the next 20 years. Even with new roads, the increase in traffic will quickly exceed the ability of the world's network of highways to cope in many urban areas. To reduce the environmental and congestion challenges this presents, both electric and autonomous vehicles (and electric autonomous vehicles) are expected to see significant growth in the coming decades.
New data suggests that by 2025, 25% of cars sold will have electric engines and there will be more than 11 million driverless vehicles operating on the roads globally by 2030. Twenty-nine states have already enacted legislation related to self-driving vehicles on state roads, according to the National Conference of State Legislatures, with other states set to follow.
Video data will be one of the most critical enablers of this new future of AI-driven autonomous vehicles. When it comes to autonomous driving, safety will be more important than ever. Video data from onboard cameras will act as the "eyes" of an autonomous vehicle. A combination of video, LIDAR and radar can analyze surroundings for situational awareness of pedestrians, bikes and of course other vehicles. Video data will also be important for the ongoing training and improvement of vehicle autonomy as AI-powered cars and trucks learn to react to different conditions and situations.
Intelligent Video Data at Work on City Streets
We're still a ways off from having fleets of truly self-driving cars on our roads and highways, but when the vision of autonomous vehicles is realized, they will form just one part of a larger intelligent transportation network. Autonomous vehicles will need to work in lockstep with the entire transport network, including traffic lights, CCTV networks, traffic management systems, traffic monitoring road sensors and parking garages. Video-driven data insights also have an important role to play here.
Intelligent video feeds are already in use at traffic lights in some parts of the country and have been proven to decrease wait times at intersections by up to 40%, decreasing overall journey times and carbon emissions in the process. In the future, intelligent traffic and street lighting is expected to form an even more critical part of the intelligent transport mix. Real-time updates to traffic light sequencing to ease traffic flows based on information about traffic data coming in via cameras mounted on street lights is just one of the ways video data will help to underpin intelligent transportation in the future.
An intelligent transport system will require the ability to react in real-time and so a high-speed network capable of adjusting instantly, based on new data coming in, will be essential. With video exponentially more data-intensive than GIS or GPS, it is estimated that a single autonomous car could generate as much as 4 terabytes (4,000 GB) of data a day. 5G will be critical to enabling connection points across the intelligent transport network to operate in sync and to handling the vast amounts of data from sensors and video feeds both within vehicles and on the streets. With 5G rolling out in cities across the country, we are overcoming one of the biggest hurdles to making video-driven intelligent transportation a reality.
John Molamphy is the vice president of product engineering at Verizon Connect.
Sign Up for the Newsletter
The latest IoT news, insights & real-life use cases...delivered to your inbox
You May Also Like
---