Uber Eats Deliveries Go Driverless in California, Texas
Uber Eats Deliveries Go Driverless in California, Texas
Company announces 10-year deal with autonomous vehicle start-up Nuro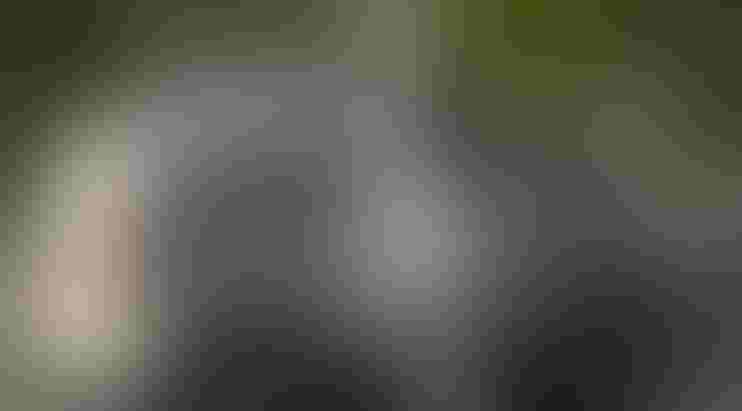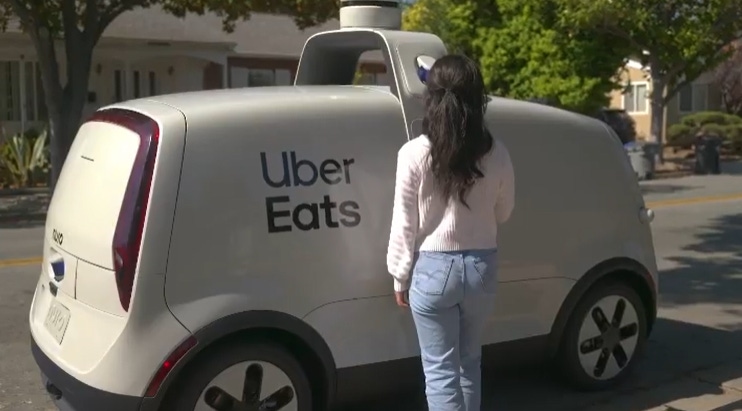 Uber Eats customers in Texas and California will soon have their orders dispatched by driverless delivery pods.
The company has announced a 10-year deal with autonomous vehicle start-up Nuro, and operations are scheduled to start later this year in Houston and Mountain View, before expanding to the Greater Bay area.
Nuro was formed in 2016 and is based in Mountain View. 
The deliveries will initially be carried out by its electric R2 vehicle, which has been designed specifically to carry packages and travel on public roads, rather than sidewalks.
The R2 has no space for a driver or passengers and delivers its autonomous functionality via lidar, radar and cameras, which provide a 360-degree view of its surroundings. Top speed is 25 mph and it's less than half the width of a standard compact car, plus significantly shorter.
In the longer term, though, deliveries may be completed by a more advanced vehicle, simply called the Nuro, which the company revealed earlier this year.
This is scheduled to be rolled out in 2023 and is described as an automotive production grade. Among the improvements over the R2 are a 500 lb cargo volume, which is double the capacity, modular inserts that customize storage and temperature-controlled compartments to keep goods warm or cool. It also features an external airbag for pedestrians in the event of a crash, and is faster, with a 45 mph top speed.
For Uber Eats customers, the experience will be slightly different from what they're accustomed to. They'll have to go outside for starters, because as Nuro explains on its website: "Our vehicles don't have drivers. Or passengers. We'll pull up right to your curb, and all you'll need to do is enter a code on the pin pad to access your order."
There will be no indication at the time of the order as to whether it will be a human who will deliver or the Nuro vehicle, and there will be no difference in price – although the latter clearly cannot accept tips.
Uber Eats is not the first major partner Nuro has teamed with, having worked with Walmart and Domino's on deliveries.
In addition, because it is one of the few companies that has the required permit from the Department of Motor Vehicles to operate an autonomous vehicle delivery service in California, Nuro can charge a fee from Uber Eats for each delivery.
Driverless deliveries via self-driving cars have been on the menu at Uber Eats for some time. Earlier this year it announced it was partnering with Motional on a trial service in Los Angeles that would make use of the Boston company's self-driving Hyundai Ioniq 5.
At the same time, it also revealed it was using a sidewalk bot from Serve Robotics for deliveries in West Hollywood.
Sign Up for the Newsletter
The latest IoT news, insights & real-life use cases...delivered to your inbox
You May Also Like
---