U.K. Insurers Outline Autonomous-Vehicle Policies
U.K. Insurers Outline Autonomous-Vehicle Policies
The Association of British Insurers and the Thatcham research group call for procedures for collecting and sharing autonomous-vehicle data so people involved in accidents receive compensation and help without delay.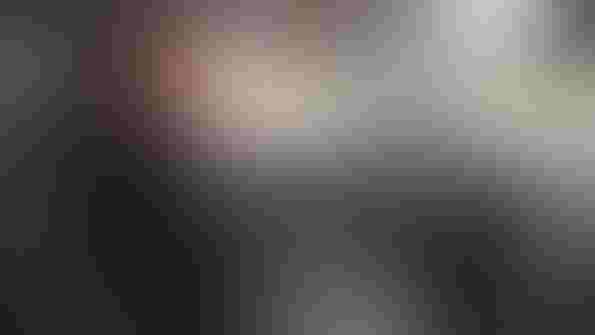 By Alan Harman
U.K. drivers should notice little difference to the current system of motor insurance because insurers say they will handle the complications of covering the first automated cars behind the scenes.
That's according to a joint paper from the Association of British Insurers and insurance industry-sponsored Thatcham Research in response to a Department for Transport query on how to support developing automated-vehicle technologies.
The paper says:
Drivers should continue to buy a single insurance policy to cover both manual and automated driving.

Insurers should have a new legal right to recovery, allowing them to recover costs from automakers, software companies or other parties in cases where the vehicle or technology was found to have been at fault.

Strict rules on what people can and cannot do behind the wheel need to be maintained and drivers will need absolute certainty about when they can safely allow the car to drive autonomously.
Automated vehicles could be on U.K. roads as early as 2021.
Insurers say they want motorists to feel confident that if their autonomous vehicle is involved in an accident, no one will be treated any differently than if the vehicle was being driven manually.
The ABI says an alternative option in which drivers would obtain a separate product-liability policy for when they are using automated driving modes, would be too complicated and could leave road accident victims without enough coverage.
The paper says procedures for collecting and sharing data need to be set up so people involved in accidents receive compensation and help without delay.
"With these proposals insurers are showing their commitment to the new technology and to ensuring that anyone injured in a road accident continues to get quick and easy access to help and support, as they do at the moment," James Dalton, director-general insurance policy for ABI.
He says vehicle "manufacturers share ABI's goal of reducing deaths and injuries on the roads.
 "When an automated vehicle or piece of software causes an accident, it is important insurers can recover costs from the companies involved so that vehicle owners are protected from any upward pressure on the cost of motor premiums," Dalton says.
Drivers Shouldn't Foot Bill for Faulty Technology
Thatcham Research CEO Peter Shaw says building driver confidence is at the heart of the industry report, so keeping things simple and clear is paramount.
"Similarly, there is still much work to be done by legislators and the automotive industry to give drivers absolute clarity and confidence around what automated driving systems are capable of doing and under what circumstances they can be used," Shaw says.
"We would advocate geofencing (software that functions as a virtual barrier) and restricting automated driving to specific roads, introducing a testing regime to assess automated-driving systems to ensure they can handle road scenarios safely and, in the unfortunate case of there being an accident, ensuring it is clear to everyone whether the car was operating in automated mode or not."
Elsewhere, a survey by road-safety organization IAM RoadSmart finds 74% of drivers think insurers should cover damage caused by hackers accessing control systems in driverless cars.
Some 1,167 people responded to the survey which sought opinions on what driverless cars will mean for them as autonomous vehicles becoming mainstream in the U.K.
"In our view it is logical that hacking electronic systems in autonomous vehicles is treated the same way as a traditionally stolen vehicle, with the insurer bearing the cost," Neil Greig, director-policy and research for IAM RoadSmart, says in a statement.
Asked whether insurers must include coverage for driverless cars, 46% of survey respondents say this was a good or very good idea. But 68% disagree if this would raise insurance costs for all drivers, while only 23% agreed.
This article was originally published in our sister publication Ward's Auto. 
Sign Up for the Newsletter
The latest IoT news, insights & real-life use cases...delivered to your inbox
You May Also Like
---