The Role of IoT in the E-Bike Revolution
The Role of IoT in the E-Bike Revolution
From security to geofencing, IoT is providing novel opportunities for developing the e-bikes of the future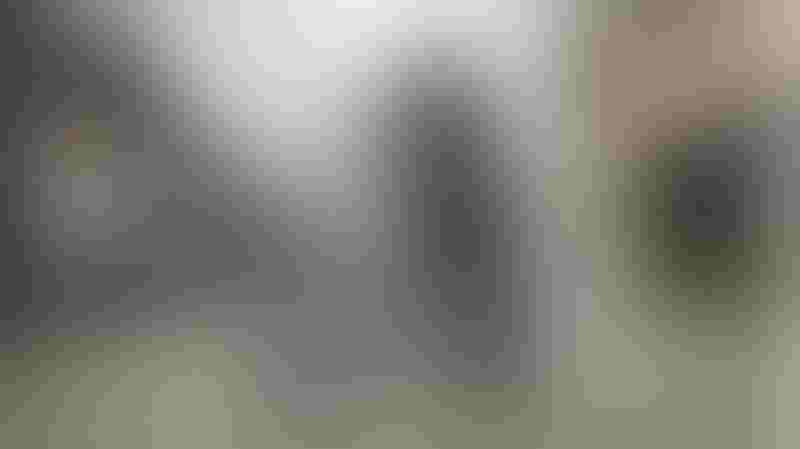 Electric Bike sales have been booming since the pandemic, proving an attractive carbon-free transport alternative as nations grapple with rising global temperatures and high emission rates. And it's a trend that shows no indication of slowing down. Estimates from the NPD Group shows sales of e-bikes rose 145% between 2019 and 2020, more than double the rate of standard bikes, while Deloitte projected that between 2020 and 2023, 130 million e-bikes would be sold worldwide. 
The spike in popularity has, however, given rise to some questions. In an age where manual bike theft has increased exponentially since the start of the pandemic, how can companies and consumers keep these more costly bikes safe? And how can bike design be improved to bring a wider, smarter range of technologies to riders? IoT World spoke to Zach Supalla, CEO of IoT platform provider Particle about how IoT can be leveraged to keep connected bikes safe, and how consumer experience and tech innovation is driving the e-bike design of the future.
E-Bikes on Our Roads
Supalla says e-bikes and other micro-mobility solutions have been some of the fastest growing markets for Particle's IoT platform. 
"One of the interesting things about IoT is that there's such a wide range of applications…it's everywhere and everything," he said. "Originally we had a customer base that was a little bit of everything, however now we've seen a real focus on electric vehicles, which are getting a lot of attention and investment due to climate and energy concerns.
"The introduction of IoT into bikes and scooters happened essentially with the scooter sharing revolution of 2018, and there's now extraordinary demand for e-bikes, especially as all of the technology necessary to make them readily available gets cheaper and more accessible."
We're currently in what Supalla terms a "virtuous cycle," where the manufacturing of these assets is happening on a wide enough scale that costs are coming down. This, in combination with the fact that companies are bumping up efforts to make e-bikes smarter, safer and sleeker, and the proliferation of cellular technologies, is creating a market ripe for development. 
While initially it was software and specialist companies introducing e-bikes, now traditional manufacturers are turning their hand to it to keep up with ongoing demand. This, in addition to developments of cellular devices and tools means that connected bikes are becoming a reality of day-to-day life. 
"The idea of having a cellular chip that we can track in almost all of our devices is going to become increasingly common," said Supalla. "Software companies and entrepreneurs are launching bikes, and they think about things in a software way, the same way Tesla thought about cars in a software way, so we're starting to see specialized bicycle manufacturers." 
One of the primary use cases emerging for these connected technologies is in the security of e-bikes. 
E-Bike Security 
As the technology behind e-bikes becomes increasingly affordable and accessible, they are proliferating into both public and private use – from one-off bike hires and delivery drivers to private ownership. In each capacity, security measures are needed to keep tabs on these bikes, and IoT has proven an effective means of achieving this.
"We already had a global issue with bicycle theft, but now with e-bikes there are two big changes," Supalla said. "One is that they're more expensive, so the interest in stealing them only goes up because they're that much more valuable. The other change is that the ability to deter theft is higher because these bikes have electronics in them."
Some common examples include sensors that set off an alarm if the bike is moved without being unlocked, GPS tracking devices that allow users to monitor their bike's location, and a secondary battery inaccessible to thieves. 
"A secondary battery means that if you pull up the main battery, the GPS modem has its own separate power source that's inside the bike, so you can't access it," said Supalla. "We've also seen the introduction of an accelerometer that triggers an alarm if the bike is moved when locked. 
"I think next we'll be getting into air tag-style systems where the bike's GPS can make a secondary connection through a phone. This means that if a bike is taken underground and loses connection, it can use Bluetooth to hop onto a nearby phone's connection and deliver a message through the phone out onto the network."
Much of the technologies are derived from the autonomous vehicle market. While the tech itself has now been available for years, it's a question of writing the software to integrate it into bikes – and making the solutions small enough to be deployed in bikes.
"Right now we have this autonomous driving war happening amongst the car manufacturers who are investing in all these new kinds of software and cameras that are required to make self-driving cars, and already this technology is proliferating into other areas, like bikes," said Supalla.
The Future of Connected Bikes
Currently, the wider array of technologies and capabilities are limited to the higher end e-bikes, though a shift is already happening where these are trickling down to mid-range bikes, and will one day become commonplace.
"Perhaps one of the barriers to e-bikes was the fear of it being stolen in a major city, and consumers not wanting to spend the additional money on introducing connectivity and intelligence into something like a bike," he said. "It can be hard to justify, but as the prices of cellular devices and other technologies comes down, it will only become more common in the next few years." 
While security is the primary use case for IoT technologies in bikes, the possibilities of where manufacturers can take these capabilities is vast, with e-bikes fast becoming robust, connected systems in and of themselves.
"Once you add additional software update capabilities, it's essentially a computer on wheels," said Supalla. "Theft detection is the number one use case for these technologies, but there are a bunch of secondary uses like enforcing geofencing speed limits and remote monitoring services for maintenance issues. 
"This is an example of where we see IoT products using connectivity to solve a simple issue but in the process creates an increasingly valuable package for the user." 
E-bike technology is only at the beginning of its rise, with increasing numbers of bike manufacturers investing in electric designs for their portfolios. As these bikes become increasingly smart and connected, the future of e-bike design is bright.
Sign Up for the Newsletter
The latest IoT news, insights & real-life use cases...delivered to your inbox
You May Also Like
---