Swarm-Farm Startup Raises $17M
Swarm-Farm Startup Raises $17M
Fundraising round latest example of investor interest in autonomous farming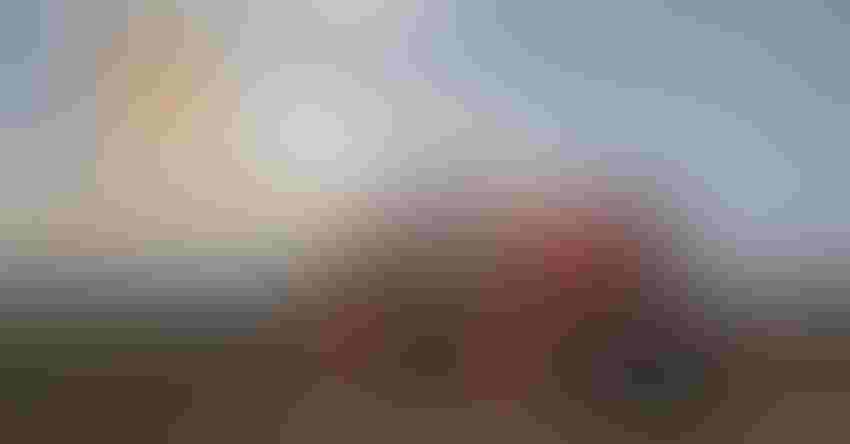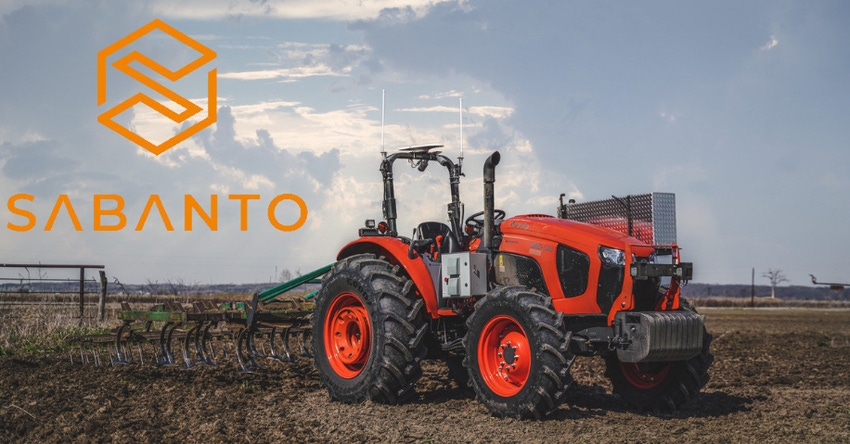 "Swarming farm autonomy" startup Sabanto Inc. recently closed an oversubscribed series A investment round, bringing in $17 million from seven participants.
The Chicago-based company manufactures an "aftermarket autonomy system" that can be installed on a growing number of existing tractor models. These can be deployed individually or in groups for multiple days of nonstop operation, allowing smaller farms to compete against larger, better-capitalized concerns.
"We started Sabanto with our sights set on tackling labor shortages and resetting the capital expenses for agricultural machinery," Sabanto founder and CEO Craig Rupp said. "We see a future of smarter, smaller, lighter, less expensive and more sustainable swarms of autonomous equipment, substituting horsepower and weight for time." 
Designed to fit on the smaller 60 hp and 90 hp tractors used by many farmers today, Sabanto's "mission control platform" gives smaller row-crop farms the benefits of autonomy without the need to purchase or lease expensive, unmanned machinery. So far, Sabanto-powered tractors have successfully completed a variety of farming tasks, including tilling, planting, seeding, weeding and mowing, at numerous farms across the Midwest. In one instance, a single 60 hp tractor planted more than 750 acres of corn and soybeans in one season.
"We're witnessing a huge snowball effect, and it's all because of the size of the machinery. It's more expensive. It's harder to operate. It's harder to resell. …It's the hamster wheel from hell," said JJ Granstrom, Sabanto customer and Granstrom Farms owner. "Finally, a company is solving our labor problems and taking us in the other direction."
Agtech venture firm Fulcrum Global Capital led the Sabanto investment round, which also included DCVC Bio, Hico Capital, Yara Growth Ventures, Cavallo Ventures, Johnsonville Ventures and Trimble Ventures. Fulcrum co-founder and partner John Peryam joined Sabanto's board of directors following the investment.
Seed Capital
The fundraising round provides one more data point illustrating robust investor interest in the automated farming-as-a-service (FaaS) field, which is expected to grow significantly in coming years as advances in AI, IoT and other smart technologies are used to meet the challenges of climate change and skilled-labor shortages. 
FaaS investments are being made across the board, from literally the small-scale, like the crowdfunded Small Robot Company, which uses AI-powered robots to monitor and care for crops at the individual plant level, to the industrial, like John Deere, which purchased autonomous-driving startup Bear Flag Robotics for $250 million last year as part of its broader "smart industrial" strategy.
"Deere views autonomy as an important step forward in enabling farmers to leverage their resources strategically to feed the world and create more sustainable and profitable operations," John Deere Chief Technology Officer Jahmy Hindman said. 
Sign Up for the Newsletter
The latest IoT news, insights & real-life use cases...delivered to your inbox
You May Also Like
---