Self-Driving Tractor Enables Autonomous Farming
Self-Driving Tractor Enables Autonomous Farming
Bay Area-based Monarch has sold six units of its zero-emissions Founder Series MK-V to wine, spirit and beer producer Constellation Brands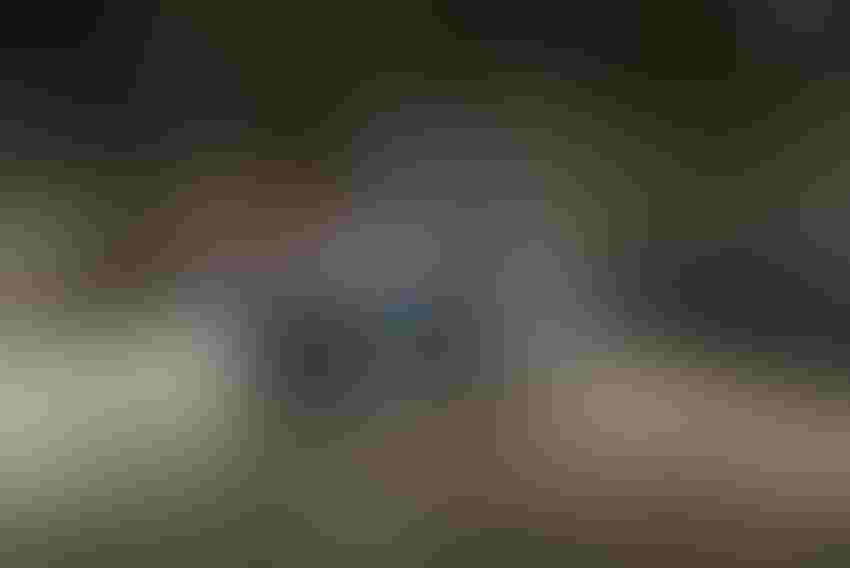 A California startup confirmed it has delivered the first examples of the world's "first commercially available electric, driver-optional smart tractor."
Bay Area-based Monarch has sold six units of its zero-emissions Founder Series MK-V to leading wine, spirit and beer producer Constellation Brands.
It's being claimed that the MK-V has the potential to reshape agriculture as we know it thanks to its use of electrification, automation and data analysis to help farmers reduce their carbon footprint, improve safety, streamline operations and increase profitability.
What Monarch terms its "driver optional" functionality comes via a suite of autonomous and robotics hardware and software tech, including the Nvidia Jetson edge artificial intelligence platform. This enables the MK-V to perform pre-programmed tasks without a driver – or allows an operator to implement "shadow mode," which sees the tractor follow a worker performing a task.
Several tractors can be remotely operated by a single individual at any one time, which is hoped will help to address an alarming shortage of tractor drivers in the industry.
But the functionality goes well beyond that. The MK-V's deep learning suite allows what might be considered autonomous farming, with crop data collected, analyzed and processed daily thanks to an array of sensors and cameras, some of which are 3D. 
The visual data can be used to assess long-term yield estimates, current growth stages and more. In addition, the tractor remains constantly connected, via a smartphone or other device, for status alerts, operations reports and data updates.
Safety is ensured thanks to a host of features to prevent rollovers and collisions, including 360-degree cameras, but with the tractor generally traveling at a fairly sedate pace (usually around 3 mph) the reality is stopping distances are fairly generous. This also removes the need for more expensive tech such as lidar. The electric drivetrain delivers 40 horsepower or 30 kW, with up to 75 horsepower or 55 kW available in short bursts.
The sale follows a successful pilot of the tractor at Wente Vineyards in Livermore, California, and it is understood the first six will be put to use at To Kalon in Napa Valley, considered one of the world's top vineyards.
"This is a momentous day. Our team has worked tirelessly with a mission to make farming more profitable and sustainable," said Praveen Penmetsa, Monarch Tractor co-founder and CEO. "We're proud to see our commitment to technological innovation and sustainable solutions culminate in celebrating our first tractor off the production line."
We are pleased to partner with Monarch Tractor as its first customer, accelerating our deep commitment to sustainability while supporting a business driving future-forward innovation in agriculture technology," added Robert Hanson, president of Constellation Brands' wine and spirits division.
Monarch has raised more than $110 million in funding, including a $61 million series B round in 2021. Its operations will be stepped up in 2023, courtesy of a deal between the company and Taiwanese electrical giant Foxconn to build the MK-V and its battery pack at the latter's facility in Lordstown, Ohio.
Sign Up for the Newsletter
The latest IoT news, insights & real-life use cases...delivered to your inbox
You May Also Like
---