Saudi Arabia Air Taxi Takes Off
Saudi Arabia Air Taxi Takes Off
Saudi Arabia is driving forward its efforts to introduce commercial operations of eVTOL (electric vertical take-off and landing) craft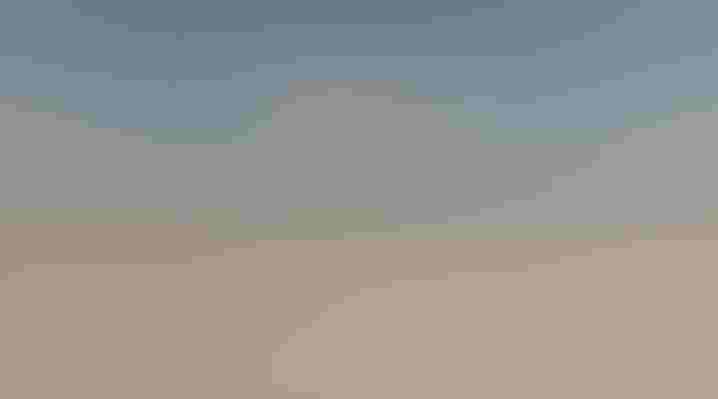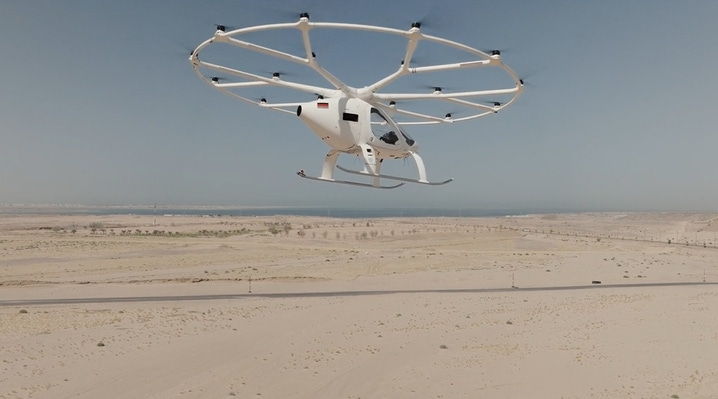 The first flying taxi test flight in Saudi Arabia has been successfully completed.
A comprehensive flight program was held over the course of a week, the result of an 18-month collaboration between German urban air mobility (UAM) firm Volocopter and NEOM, the remarkable futuristic smart city being planned in Tabuk in the northwest of the Arab kingdom.
Saudi Arabia is driving forward with its efforts to introduce commercial operations of eVTOL (electric vertical take-off and landing) craft, and the week of testing is being hailed as a major step forward in the country's plans.
As well as assessing the general flight performance of the Volocopter eVTOL, there was particular scrutiny of how it coped with the local climate and environmental conditions. How well it could be integrated into the local unmanned aircraft traffic management system was also a focus.
A video released by Volocopter shows its VoloCity craft serenely flying above a desert landscape. The VoloCity is a two-seater eVTOL craft that will ultimately have autonomous capability, with a maximum airspeed of 68 mph, a typical cruising speed of around 56 mph and a range of around 22 to 40 miles. It features 19 fixed-pitch rotors.
Volocopter first paired up with NEOM in 2021 following a $175 million investment from the Saudi megaproject, and has a clear pathway mapped out, with type certification of the VoloCity expected in 2024 and serial production planned for its facility in Bruschal, Germany, with initial capacity to deliver more than 50 aircraft a year.
The NEOM project is hugely ambitious in its scale, with Saudi Arabia's Crown Prince Mohammed bin Salman first announcing plans for the smart city in 2021. When complete, NEOM will cover more than 10,000 square miles and is intended to incorporate a floating industrial complex, a tourist resort and a linear city – all powered by renewable energy sources. The cost is mooted to be upwards of $500 billion.
Such a futuristic vision would require revolutionary transport, which is where electric air taxis come in. Other ideas include underground trains, delivery drones and electric boats, while cars would be redundant as there would be no roads.
"The successful test flight of a Volocopter eVTOL is not just another milestone towards the creation of NEOM's innovative, sustainable, multimodal transportation system – it is a tangible example of NEOM as a global accelerator and incubator of solutions to the world's most pressing challenges," said Nadhmi Al-Nasr, CEO of NEOM.
"Driving the development of smart, sustainable, and safe mobility systems will improve livability and connectivity in cities around the world and reduce carbon emissions, creating a cleaner future for all."
Abdulaziz A. Al-Duailej, President of Saudi Arabia's General Authority of Civil Aviation (GACA) added: "This safe and successful test flight represents an important milestone of the Saudi aviation sector and… confirms GACA's commitment to enabling the safe integration of innovative air transport patterns that improve the mobility experience of individuals in urban areas and the quality of life."
Sign Up for the Newsletter
The latest IoT news, insights & real-life use cases...delivered to your inbox
You May Also Like
---