Russia's AI Army: Drones, AI-Guided Missiles and Autonomous Tanks
Russia's AI Army: Drones, AI-Guided Missiles and Autonomous Tanks
A look at Russia's autonomous military capabilities as war rages in Ukraine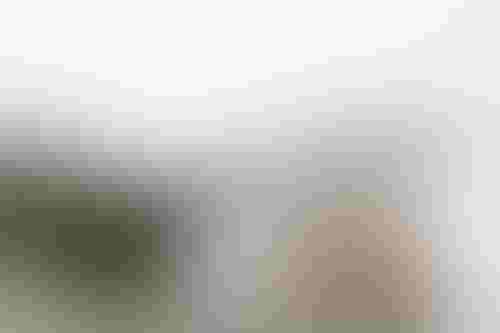 In the age of AI, the weapons of war have become more technologically advanced than at any time in history. Russia's military, as its incursion into Ukraine continues, is no exception.
Russia is one of the biggest spenders on defense in the world, with World Bank figures pegging it at $62 billion in 2020, eclipsed only by the U.S. and China. All three nations have been testing a plethora of AI units and weapons.
As far back as 2017, President Vladimir Putin had said that "whoever becomes the leader [in AI] will become the ruler of the world."
Here is a snapshot of Russia's AI arsenal, some of which are being used against Ukraine.
Drones: Self-Destructing 'Suicide Drones'
Like most militarized modern nations, Russia has fleets of drones.
Its KUB-BLA drone was developed by the Kalashnikov Group, the same company that produces Russia's iconic assault rifles. Designed to destroy remote ground targets, it delivers payloads onto a target's coordinates that are set manually or in the image from the drone's guidance system.
Russia has deployed its drones in combat prior to its invasion of Ukraine. Its military has been intervening in the Syrian civil war at the request of the Syrian government for military aid against rebel groups.
Russia's Khmeimim base houses its Syrian drone operations, as well as radar and surveillance equipment. It has been targeting militants in places like Idlib using 'suicide drones' – autonomously targeting UAVs (unmanned aerial vehicles).
Its KYB-UAV drones developed by ZALA Aero, a Kalashnikov subsidiary, self-destruct when striking its target. Russian Defence Ministry initially tested the drones in Syria in late December and planned to widen their use in 2022.
AI Weapons: Autonomous Combat Vehicles and AI-Guided Missiles
In terms of autonomous weapons, Russia has deployed unmanned ground vehicles for tasks ranging from bomb disposal to anti-aircraft, and of course, killing.
Its Uran-9 UCGV (unmanned combat ground vehicle) was developed by JSC 766 UPTK, also part of the Kalashnikov group. It saw deployment on the ground in Syria was used in the large-scale Vostok drills in 2018. It is fitted with a 30mm 2A72 autocannon, as well as 4 × 9M120 Ataka anti-tank missiles and up to 12 Shmel-M thermobaric rocket launchers.
The autonomous units were part of further large-scale tests late last year, with Russian armed forces chief General Oleg Salyukov confirming the Uran-9 would be accepted into service by the Russian Ground Forces during 2022 for both combat and reconnaissance purposes, according to military publication Janes.
On the oceans, it has plans to incorporate AI into crewless naval and undersea vehicles. Last November, the Russian Ministry of Defence reportedly was arming naval vessels with "Kamikaze drones" to strike ground targets, enemy ships and aid special forces soldiers performing "secret missions."
And in the air, Russia reportedly has been working on developing AI-guided missiles that could decide to switch targets mid-flight since at least early 2017, emulating advanced technology in the U.S. Raytheon Block IV Tomahawk cruise missile.
This article first appeared in IoT World Today's sister publication AI Business. 
Sign Up for the Newsletter
The latest IoT news, insights & real-life use cases...delivered to your inbox
You May Also Like
---