Quantum Techniques Help Boost Air Cargo Payload by 30%
Quantum Techniques Help Boost Air Cargo Payload by 30%
Quantum-South, Amerijet project used quantum-inspired optimization to maximize load and revenue per flight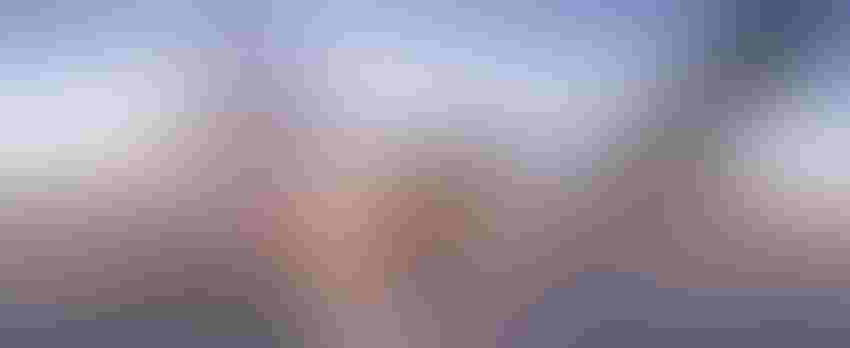 Air cargo operator and logistics technology company Quantum-South has completed a proof-of-concept that used quantum-inspired algorithms to load more cargo onto aircraft resulting in increased revenue per flight.
Amerijet operates a Boeing 757 and 767 freighter aircraft fleet, providing cargo services from its primary hub in Miami to 48 destinations across the Caribbean, Mexico, Central and South America and Europe. The company services 476 destinations and specializes in transportation solutions for customers shipping time-sensitive, valuable, hazardous and temperature-controlled products.
The project used Quantum-South's aircraft load optimization module, which uses quantum-inspired algorithms to optimize container placement to maximize transported weight, volume, priority mix, or revenue mix while ensuring the optimal center of gravity.
This works in tandem with the cargo bin packing module, which selects shipments for each flight to optimize the booked priority. It provides container assignment information and precise instructions on how to build the container such as the location and order of placement for each piece in the shipment. Quantum-South integrated its solution with Amerijet's cargo management system.
For the proof-of-concept project, Quantum-South examined data from 451 flights. The company found that the loading alternatives its technology suggested increased payload by up to 30% and volume by up to 76%. One of the ways this was achieved was by using a wider variety of differently sized containers.
"This substantial enhancement in cargo load factor can greatly enhance revenue per flight and increase opportunities for customers through more efficient use of capacity," said Amerijet chief commercial officer Eric J. Wilson.
"We are pleased with the proof-of-concept project's outcomes and foresee potential benefits across multiple areas. Optimizing flight load plans and augmenting process efficiency helps us provide the best capacity offering to our customers while maximizing the load of every flight."
"The project's success at Miami International Airport demonstrates the significant potential of our cutting-edge solution in optimizing cargo load factors," added Quantum-South co-founder and president Rafael Sotelo.
This article first appeared on IoT World Today's sister site, Enter Quantum.
Sign Up for the Newsletter
The latest IoT news, insights & real-life use cases...delivered to your inbox
You May Also Like
---