MIT's Autonomous, Electric Boat Ready to Set Sail
MIT's Autonomous, Electric Boat Ready to Set Sail
The self-driving, electric Roboat can be used for passenger transport, logistics and maintenance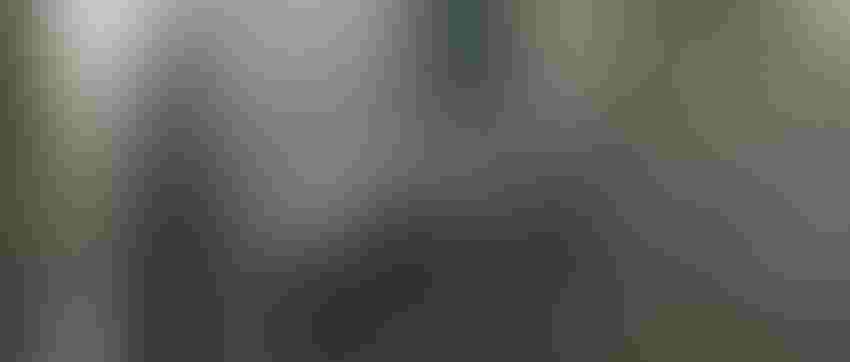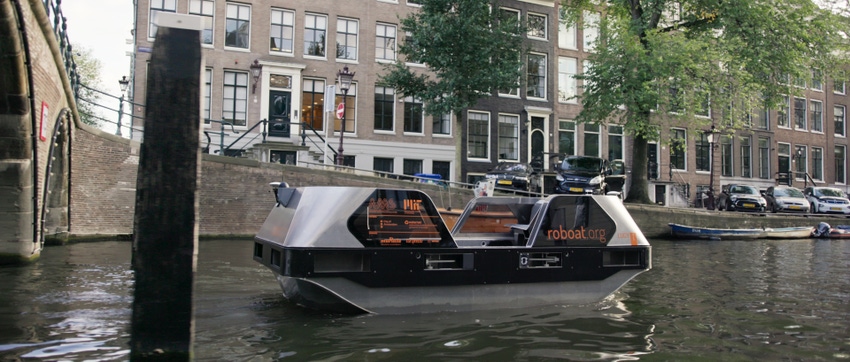 MIT's autonomous robotic boat is ready to be deployed in the canals of Amsterdam.
The self-driving boat, dubbed the Roboat, was created by MIT's Computer Science and Artificial Intelligence Laboratory (CSAIL) and the Senseable City Laboratory, in collaboration with the Amsterdam Institute for Advanced Metropolitan Solutions (AMS Institute). 
The first prototypes of the electric boat were developed in 2015, with a half-scale model unveiled last year. Now, the team has launched two full-scale Roboats capable of carrying up to five people at a time.
In addition to transportation, the vessels can be used to collect and deliver goods, provide on-demand infrastructure, and carry waste. The design is flexible, with the top decks capable of being changed depending on the desired use case.
The boat's battery can last up to 10 hours, and features wireless charging capabilities. The design also features a GPS system and an array of lidar sensors that allow it to autonomously navigate along a desired path while monitoring for obstacles such as other boats, buoys and jetties. 
"To navigate the bustling waters of Amsterdam, Roboat needs a meticulous fusion of proper navigation, perception, and control software," said Ynse Deinema, Roboat project lead at AMS Institute. "The Roboat team deploys algorithms to, among others, categorize specific objects it detects during its pathway. Every time the vessel navigates the area, it gains experiences and learns from previous situations and object encounters. As a result of the continuous feedback loops Roboat can now autonomously navigate in this area."
To dock, the Roboat uses its suite of small cameras to guide it to the docking station or nearby boats. 
"The system allows Roboat to connect to other boats, and to the docking station, to form temporary bridges to alleviate traffic, as well as floating stages and squares, which wasn't possible with the last iteration," said Carlo Ratti, director of MIT's Senseable City Lab. 
"The historic center of Amsterdam with its network of canals and modern-day challenges – such as congestion and logistics – is a perfect place to start real-life pilots aimed at creating more sustainable and smart transport over water," said Stephan van Dijk, AMS Institute director of innovation.
The Roboats are set to take to Amsterdam's canals this October.  
Sign Up for the Newsletter
The latest IoT news, insights & real-life use cases...delivered to your inbox
You May Also Like
---