Mercedes and Bosch Showcase Automated Valet Parking Tech
Mercedes and Bosch Showcase Automated Valet Parking Tech
The two companies paired up to show how vehicles can park and drive themselves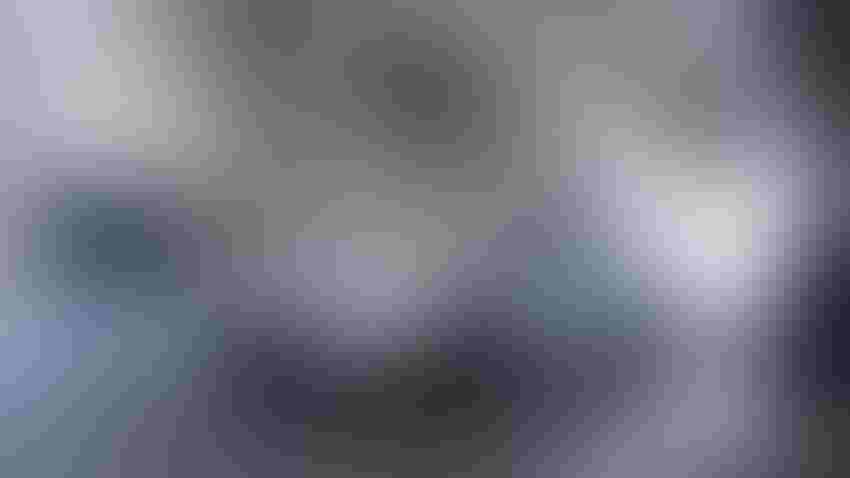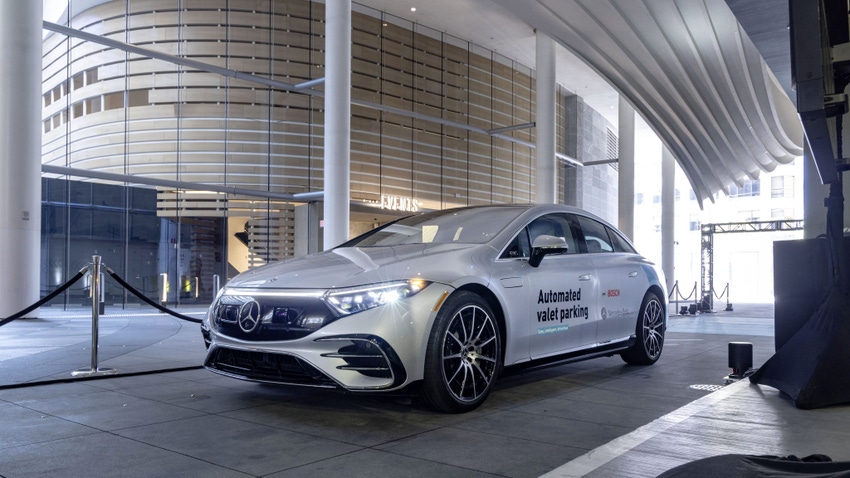 Mercedes and Bosch have showcased a clever solution to one of the most tiresome aspects of driving – trying to find a space in a busy parking lot or garage.
The automaker and tech giant have paired up to show how vehicles can park and drive themselves at a demonstration of automated valet parking at the Intercontinental Los Angeles Downtown Hotel in California.
And the display points to what drivers might realistically expect in the not too distant future from vehicles equipped with the necessary equipment in car parks with the correct infrastructure.
The demo featured Mercedes' electric EQS fitted with the Level 4-rated Intelligent Park Assist feature, which communicated with Bosch lidar sensors fitted within the parking garage to maneuver and guide the car to a free space, avoiding pedestrians and potential obstacles en route.
In practice, the user experience would be quite straightforward. On arrival at the garage, the driver drops the car at a designated drop-off area and once all occupants have got out of it, the parking procedure can be launched by smartphone app.
The sensor system checks whether a suitable space is available, or has already been reserved for the vehicle via a booking by an app. Assuming a space is free, the driver confirms handover of the vehicle in the app and it is started automatically, before moving driverless, at low speed, to the parking spot – being guided by the Bosch infrastructure, which can also incorporate cameras, at all times. A similar process occurs on the driver's return to the car park; they go to a designated pick-up area and request the return of the car via smartphone, and it maneuvers its way back.  
The benefits, it is claimed, are wide and varied. For garage operators, automated valet parking offers increased efficiencies – more vehicles can be fitted into the facility, as there no longer needs to be room to open the doors once in a space, as the occupants have already left the car. There would also be the opportunity to offer additional services, such as charging or washing, in dedicated areas that cars could feasibly drive themselves to.
For drivers, there are clear advantages in not wasting time looking for spaces or seeking out their vehicle once parked. However, as Dr. Kay Stepper, senior vice president of automated driving and driver assistance for Bosch in North America, pointed out, perhaps the biggest benefit lies elsewhere. "Automated valet parking gets consumers comfortable with how automated technology works and how it can benefit them," he said.
And the future may be here faster than you think. The EQS is already fitted with the software and hardware to make automated valet parking a reality in some markets, subject to legislative approval. And the Bosch infrastructure can either be retrofitted or embedded into the construction of new garages. Indeed, the service has already been trialed at Germany's Stuttgart Airport.
Sign Up for the Newsletter
The latest IoT news, insights & real-life use cases...delivered to your inbox
You May Also Like
---