Long-Haul Autonomous Truck Revealed
Long-Haul Autonomous Truck Revealed
The Class 8 truck is also electric and can deliver over 500 miles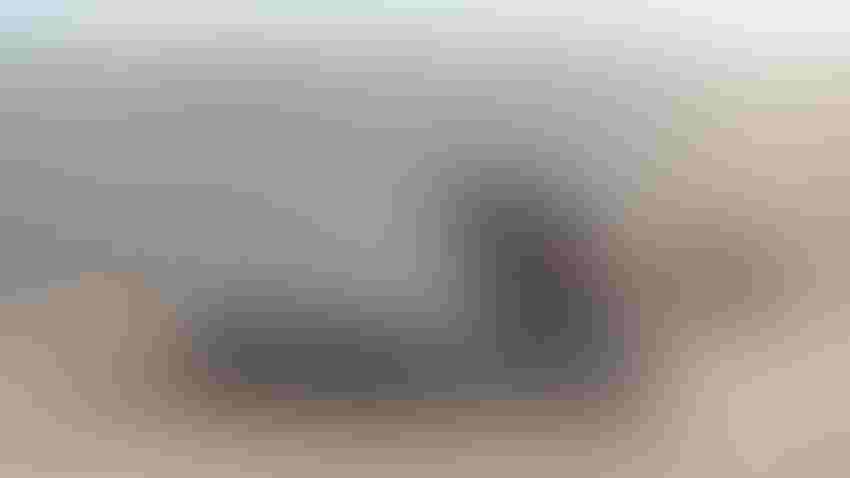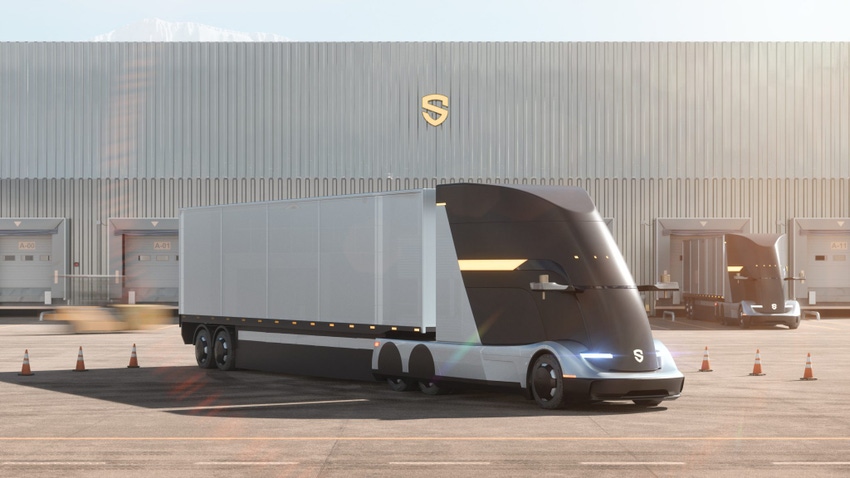 Is this the future of trucking? California start-up Solo AVT certainly thinks so.
The Fremont-based company has revealed the dramatic SD1 for the first time, and it's certainly caused a stir with its bold looks.
The SD1 is a long-haul electric Class 8 truck developed specifically for autonomous driving that can deliver a range in excess of 500 miles.
And the space-age styling isn't just for show. Solo AVT claims the SD1 is aerodynamically groundbreaking, delivering the lowest drag coefficient of any similar truck on the road – a result of a design process that "starts with removing the human onboard."
This approach fits with the company's outlook. 
"Solo AVT was founded in 2021 on the idea that if you started from scratch, you can create something radically different for the freight transportation industry," said CEO Graham Doorley. "Retro-fitting new and emerging technologies on truck platforms that haven't significantly changed in decades is not the way to truly revolutionize freight transportation." 
The SD1 has been built from the ground up with aerospace-level system redundancy and a battery-electric powertrain, necessitating a real focus on efficiency to deliver the 500-mile-plus range that a long-haul truck requires. According to Eric Canonge, VP of product, that means "rethinking every last facet of the truck" including gear meshing, brake design and battery system layout.
More radical still is the self-driving capability. The SD1 has a sensor arrangement that allows for the easy integration of any autonomous driver system – opening the door for potential partnerships with an array of different companies – and features a proprietary software control interface. There's no driver's seat, gauge cluster, windshield or steering wheel – although there is exterior lighting to communicate to pedestrians and other road users and a unique sound signature, too.
"We are building the SD1 to safely scale autonomy and electromobility in ways that are simply not possible with today's existing heavy trucks," Canonge said.
There's no compromise in practicality, either, as the truck is claimed to be trailer-agnostic – essentially meaning it can haul anything – and has been designed to integrate with all standard loading docks. Hauling an equivalent weight to today's Class 8 trucks is also said to be feasible.
One thing that hasn't been confirmed, yet, though is a definitive time frame for the SD1 to be launched, although the company has previously indicated that it hopes to have test vehicles on the road by 2024.
Although a relative newcomer on the scene, Solo AVT would appear to have the pedigree to deliver on this, with senior staff having amassed experience at the likes of Tesla, Waymo and BMW, and significant funding from Trucks VC.
Sign Up for the Newsletter
The latest IoT news, insights & real-life use cases...delivered to your inbox
You May Also Like
---