John Deere Teams with Driverless Agricultural Sprayer Manufacturer
John Deere Teams with Driverless Agricultural Sprayer Manufacturer
GUSS Automation's vehicles use AI and IoT to autonomously spray acres of orchards and vineyards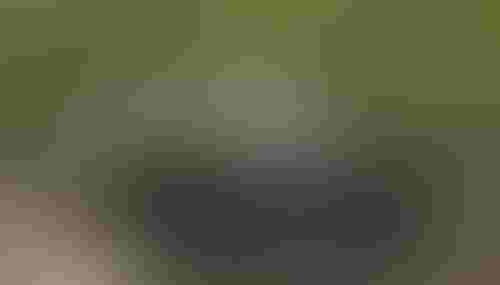 Semi-autonomous agricultural-sprayer manufacturer GUSS Automation LLC formed a joint venture with Deere & Co. to collaborate on sprayer sales and facilitate further product development.
The GUSS (Global Unmanned Spray System) uses AI and IoT to help the four-wheeled sprayers complete the tedious, time-consuming and hazardous task of spraying chemicals and other agents on high-value crops in orchards and vineyards. Multiple units can be remotely supervised by a single operator, which alleviates the need to hire tractor drivers, who require downtime and protection from the chemicals used on the crops.
"As demand for high-value crops grows, we see significant opportunities to help growers be more productive while addressing the challenges of increasing labor costs and finding skilled labor to operate equipment," said Chris Davison, John Deere director of small tractor and HVC production systems. "The GUSS team has a deep understanding of the high-value crop production system, as well as strong relationships with customers and a proven track record of deploying innovative technology."
A single operator can monitor up to eight GUSS sprayers from a laptop in a pickup. The user interface provides real-time information about each sprayer, including position and spray rate. GUSS is able to detect trees and determine how much to spray on each one, regardless of height or canopy size.
The unit comes in two sizes, GUSS and Mini GUSS. The original GUSS is 24 feet long, carries a 600-gallon stainless-steel tank, and is powered by a Cummins 6.7-liter diesel engine. The Mini Guss is 19 feet long and comes with a 400-gallon tank and a 3.8-liter Cummins diesel engine.
Both vehicles have four-wheel drive and steering and are equipped with a Lidar sensor for guidance and obstacle avoidance, Trimble GPS antennas, a front-mounted camera for live video monitoring and cellular connectivity for long-distance monitoring.
While today's GPS is incredibly accurate, it doesn't work well under the tree canopies where GUSS does its most important work. GUSS Automation developed additional technologies, vehicle sensors and software to supplement GPS.
GUSS is the brainchild of Dave Crinklaw, a founder of Crinklaw Farm Services, which has provided spraying services in California's San Joaquin Valley since 1982. Seeing a need to address certain "pain points" in the spraying industry, Crinklaw first examined the feasibility of an unmanned sprayer in 2007 and began building and testing prototypes in 2014 after vehicle-guidance technologies caught up with his vision. GUSS Automation was founded in 2018, and its first units were delivered to customers in 2019.  
The Deere partnership will give GUSS Automation access to the equipment giant's sales channels and support for product development. The company will retain its 35 employees, brand name and trademark and continue to operate from its facility in Kingsburg, California. There are currently nine GUSS dealers on the West Coast, one on the East Coast and one in Australia.
Sign Up for the Newsletter
The latest IoT news, insights & real-life use cases...delivered to your inbox
You May Also Like
---