Forklifts Converted to Be Self-Driving
Forklifts Converted to Be Self-Driving
Bolt-on kit converts industrial vehicles, aims to save labor costs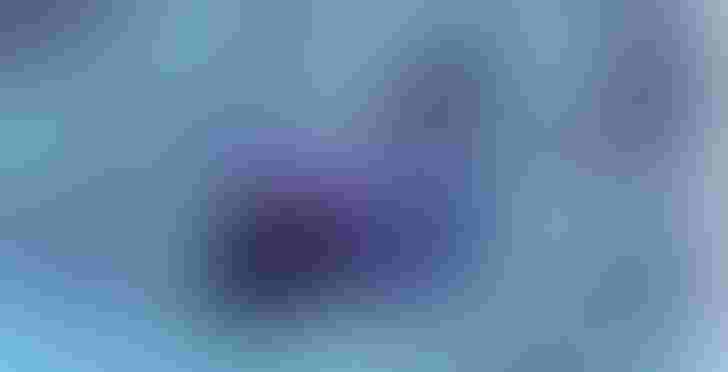 Autonomous-vehicle software developer Cyngn has launched its DriveMod Kit, an autonomous vehicle (AV) product that essentially converts existing forklifts and other industrial vehicles into self-driving machines.
The company, which file a patent for DriveMod in February and went public last fall, has partnered with electric-vehicle manufacturer Columbia Vehicle Group to develop DriveMod, which can be bolted onto Columbia's Stockchaser vehicles, allowing owners of Stockchasers to implement autonomy into their operations. DriveMod can also be adapted to fit other industrial vehicles, according to Cyngn.
"With 883,000 new material-handling vehicles sold each year in the U.S., DriveMod Kit creates a sizable opportunity for Cyngn to lead the adoption of turnkey AV solutions for both retrofit and new vehicles," said Cyngn CEO Lior Tal. "Installation does not require special training and anyone who works on these vehicles can retrofit an existing Columbia Stockchaser into a fully autonomous vehicle with little effort."
DriveMod also can be integrated onto new vehicles during the production process. Columbia and Cyngn recently began producing a line of autonomous Stockchasers equipped with Cyngn technology. 
"Customers have been looking for ways to automate their workflows for years and the time is right to bring self-driving capabilities to Columbia vehicles," said Greg Breckley, Columbia's director of business development. "By launching production of our first fleet, we're bringing the full range of Stockchaser's well-known capabilities and pairing it with autonomous driving technology for a new era of built-for-work vehicles."
Many third-party logistics providers are looking to convert to autonomy to cut down on labor costs, increase productivity and improve safety but find the expense of replacing their existing human-driven vehicles with autonomous ones to be cost-prohibitive. 
Earlier this year, Cyngn partnered  with Greenland Technologies under which Cyngn will outfit Greenland's electric forklifts with its AV tech, allowing the forklifts to switch between fully autonomous, manual and remote controlled. The partners plan to bring self-driving capabilities to Greenland's other vehicles, including its electric loader and electric excavator.
"Autonomous forklifts will not only make it easier for customers to get work done and provide them with data that has never been available before, but the technology will also help them achieve their environmental sustainability goals by operating vehicles more efficiently," said Greenland CEO Raymond Wang.
Sign Up for the Newsletter
The latest IoT news, insights & real-life use cases...delivered to your inbox
You May Also Like
---