Ford Patents Self-Driving Car That Can Repo Itself
Ford Patents Self-Driving Car That Can Repo Itself
The patent paints a very explicit picture of how autonomy and connectivity could shape the future of vehicle ownership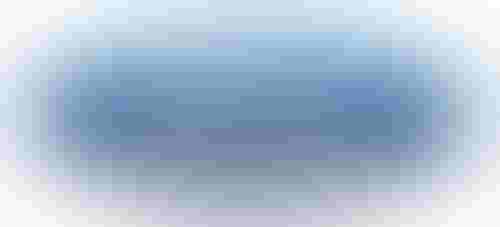 The sinister potential of a connected car tech has been highlighted by a new patent granted to automaker Ford by the United States Patents Office.
The patent refers to rather innocuous sounding "systems and methods to repossess a vehicle." But delve into the details and it spells out vividly how an autonomous, connected car could cause serious problems for an owner who has defaulted on payments, up to the point where it could even drive itself back to the showroom – or the scrapyard.
The patent application essentially describes a range of alarming scenarios that the vehicle could create via a series of increasingly severe punishments for an owner who falls behind on payments.
Initially, for example, a message from a computer at a bank or lender could be sent to a computer in the vehicle, or the owner's smartphone, informing them that their payments are overdue. If this is not acknowledged, the problems would begin.
The system detailed by Ford shows how the computer system would have the capability to disable the air conditioning and radio in the car as a first stage of punishment.
If this does not achieve the desired results, the audio could then be activated to "emit an incessant and unpleasant sound" every time the owner is in the vehicle. There is even a suggestion that this could not be turned off until the lender is contacted by the owner.
Again, if this proves insufficient, there would be a further penalty. This would come in the form of vehicle lockouts, restricting entry, possibly at certain times. The application suggests: "In one example situation, the repossession system computer may enforce the lockout condition only during weekends and to allow use of the vehicle during weekdays."
Alternatively, the system may only permit the use of the vehicle in a geofenced location.
If these sanctions don't work, Ford's system would then have the capability to repossess the vehicle, as the application explains. "The repossession system computer may cooperate with the vehicle computer to autonomously move the vehicle from the premises of the owner to a location such as the premises of the repossession agency, the premises of the lending institution, an impound pound or any other predesignated location."
Even that wouldn't be the end. The system also has the capability of automatically determining the market value of the car, and if it is not considered high enough, the vehicle would drive itself to the junkyard.
While the patent was originally applied for on August 20 2021 and granted on Feb. 23 this year there is no indication that Ford is actively working on developing the tech or intends to offer it anytime soon. 
But as an example of how autonomy and connectivity could shape vehicle ownership in the future, the patent paints a very explicit picture.
Sign Up for the Newsletter
The latest IoT news, insights & real-life use cases...delivered to your inbox
You May Also Like
---