Fleet of Electric Autonomous Vehicles Readying to Hit the Road
Fleet of Electric Autonomous Vehicles Readying to Hit the Road
Oxbotica's self-driving tech will be integrated into NEVS' electric Sango shuttle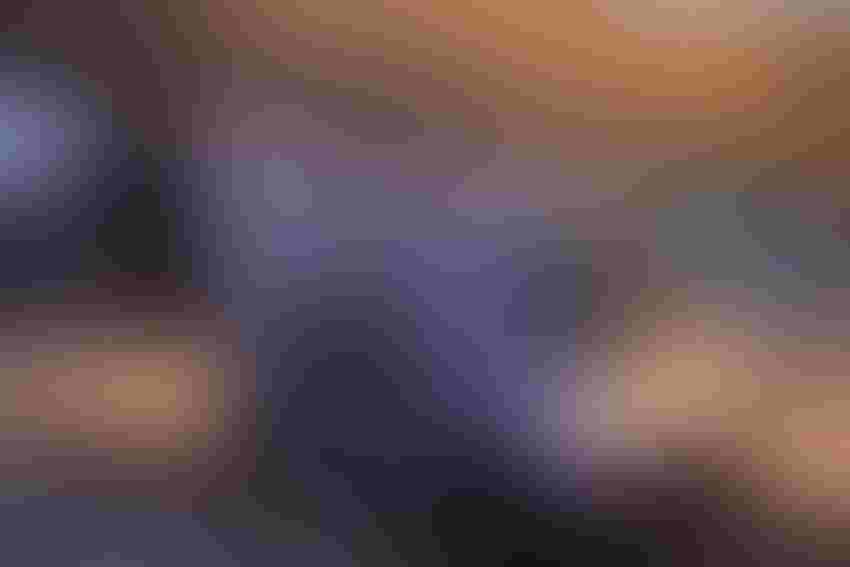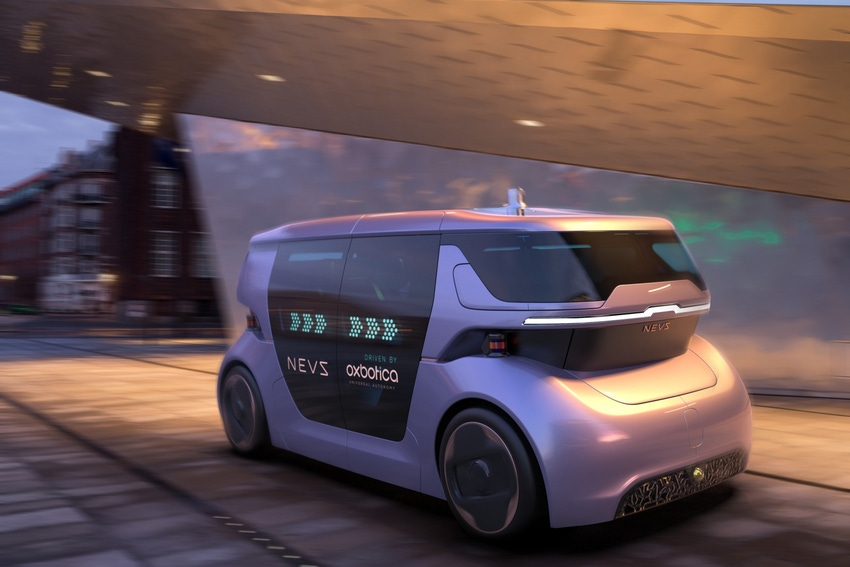 A fleet of electric autonomous vehicles (AVs) is set to hit European roads next year as part of a new deal between U.K. firm Oxbotica and Sweden's NEVS.
The companies have announced a long-term strategic partnership that will see Oxford-based Oxbotica's self-driving tech integrated into NEVS' electric Sango shuttle.
The pair claim that deployment of the autonomous Sango as an on-demand mobility service has the potential to dramatically reduce urban emissions and congestion. The hope is that people will be tempted to stop using their privately owned, carbon-emitting cars in favor of the shared transportation offered by the self-driving Sango.
The roll-out will be staged gradually. An initial fleet will be operational on specific geo-fenced public roads next year, before expansion to multiple European locations in 2024. 
From 2025 on, it will be scaled across the globe as part of the NEVS mobility ecosystem, which comprises the Sango, a fleet management system and an app as the user interface.
The Sango was initially revealed in 2020 by NEVS, a company that until now was most famous for acquiring the assets of Saab after the once-famous car maker went bankrupt a decade ago.
The vehicle is designed specifically for autonomous driving, and optimized for shared passenger transportation in cities, with an adaptable interior. Six moveable seats can be operated in "social mode" or "family mode" for riding with friends or loved ones, while privacy walls can create four smaller areas for shared, private journeys.
The Sango will be driven by Oxbotica's full stack autonomy system, Oxbotica Driver, which is described as a low-energy-use, high-performance suite of technologies that works safely and seamlessly with any sensor, vehicle, or platform.
Confirmation of the deal is another significant step for the company, which has developed at a rapid rate since its formed from an Oxford University spinoff in 2014. In the last couple of years alone, it has deployed its tech in the mining industry, used deepfake images to "teach" autonomous cars, and participated in Project Endeavour, a trial of self-driving cars on public roads in the U.K.
Gavin Jackson, CEO at Oxbotica, welcomed the deal with NEVS. "The combination of Oxbotica Driver and this stunning, next-generation, electric vehicle is a perfect match," he said. "It allows us to provide customers with a new way to travel. The partnership will truly change how the Earth moves."
"Having a partnership with Oxbotica and being able to progress substantially with its autonomous stack as the 'driver,' will make the ecosystem of our mobility solution complete," Stefan Tilk, president at NEVS, added. "Through this partnership, we will be able to deploy pilots and commercial fleets."
The introduction of the Sango will, of course, be subject to regulatory approval, as will the possible presence of safety operators initially. However, Oxbotica has successfully tested its tech without operators and that is the goal for NEVS too.
Sign Up for the Newsletter
The latest IoT news, insights & real-life use cases...delivered to your inbox
You May Also Like
---