First Full-Size Autonomous Buses Ready to Hit the Road
First Full-Size Autonomous Buses Ready to Hit the Road
Self-driving buses move a step closer in Britain as live trials get underway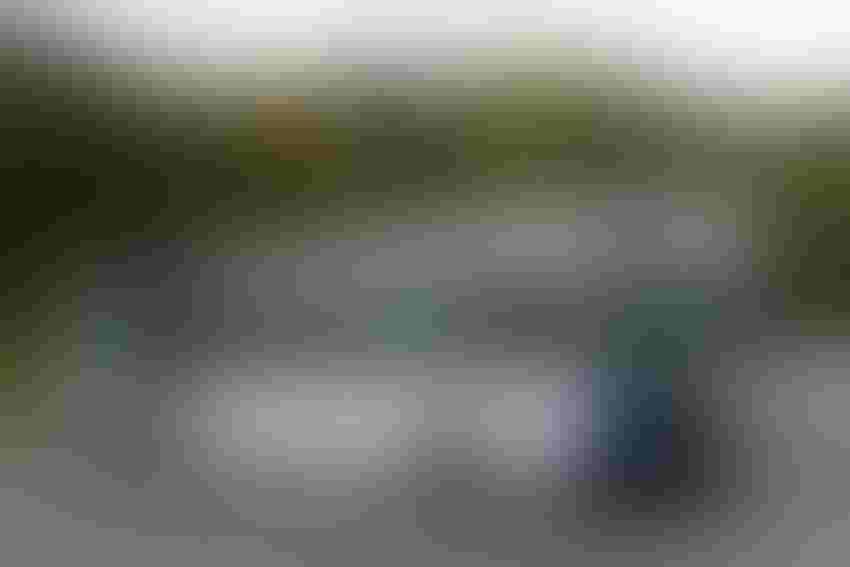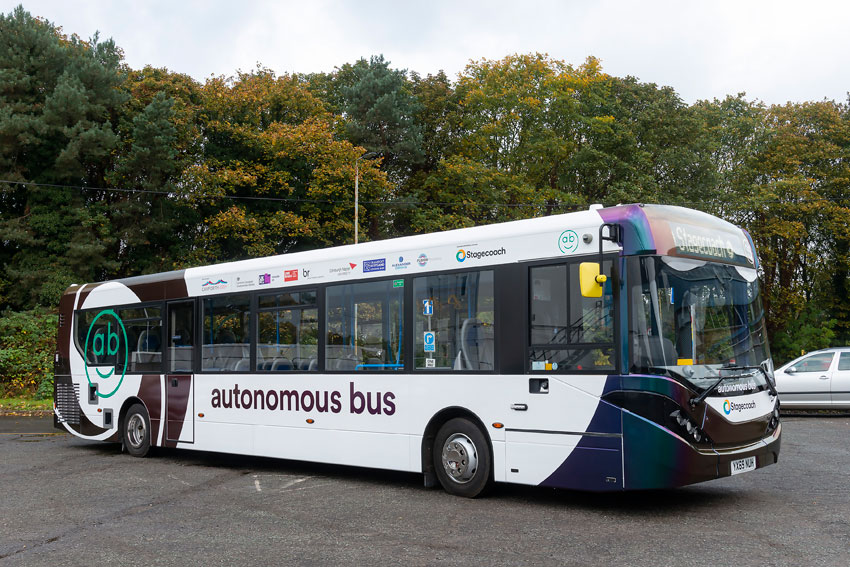 The U.K.'s first full-size autonomous buses will hit public roads in Scotland for the first time this week.
Operator Stagecoach, in partnership with bus maker Alexander Dennis and Transport Scotland, will conduct live trials of five single deck Level 4 buses fitted with tech from Bristol-based Fusion Processing. Level 4, as defined by the Society of Automotive Engineers, means the buses can drive themselves under specific conditions without driver control. Stagecoach says safety drivers will be present at all times, however, during this initial testing phase.
The buses will run for two weeks on a pre-selected route between Ferrytoll Park and Ride in the county of Fife and the Park and Tram Exchange in the Scottish capital of Edinburgh, which will take in the famous Forth Road Bridge. 
The program is part of a pilot for Project CAVForth, an initiative that ultimately aims to carry more than 10,000 passengers a week over the 14-mile route and is scheduled to go live this summer. Although each bus is capable of accommodating up to 36 passengers, none will be carried over the course of the two-week trial.
"This is a major step forward in our journey to fully launch the U.K.'s first autonomous bus service," said Sam Greer, regional director for Stagecoach in Scotland.
The Enviro200 vehicles will feature a new exterior design and are fitted with Fusion Processing's CAVstar tech, which combines radar, Lidar, high-performance optical processing and artificial intelligence to deliver automated driving. The route they will operate on as part of Project CAVForth includes motorways, major roads, minor roads, bus lanes, roundabouts, junctions and traffic lights.
The buses have also been modified with the addition of a second set of steering and braking systems, designed to act as a backup for increased safety.
One of the biggest obstacles a project such as CAVForth often faces is winning public confidence, but to address this more than 500 members of the public have been surveyed to find out what would make them comfortable when traveling. According to Stagecoach, their feedback has been taken into account, with one of the key priorities the necessity to retain a member of staff on board.
To this end, more than 20 specially trained "Autonomous Bus Professionals" will be recruited by the operator. They will be experienced bus drivers who will monitor the self-driving system, while a bus "captain" will circulate around the bus answering any questions passengers might have. 
"On-road testing is an exciting milestone in the development of autonomous commercial vehicles, and we look forward to welcoming passengers aboard in a few months' time," added Jim Hutchinson, CEO of Future Processing.
Sign Up for the Newsletter
The latest IoT news, insights & real-life use cases...delivered to your inbox
You May Also Like
---